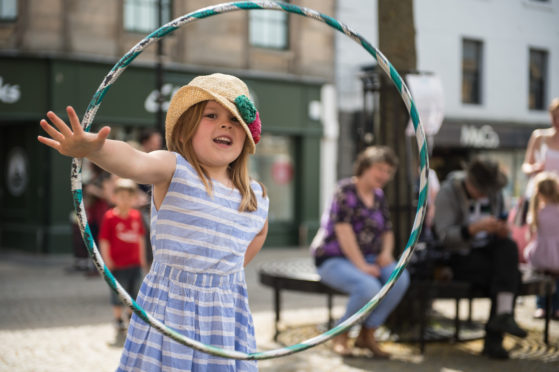 Hot weather and an extravaganza of activities brought out bumper crowds in Moray at the weekend to enjoy Easter.
Temperatures topped 20C across the region yesterday and on Saturday as locals got out to enjoy the holiday.
Shoppers packed Elgin town centre to take part in a range of games and activities arranged by the local business improvement district (Bid).
A trail of Easter eggs was set up with businesses to encourage families to move around the town's historic heart to discover new sights while children competed against each other by stacking blocks as high as they could and by knocking down skittles.
A silent disco with tunes spanning the decades was introduced for the first time in the St Giles Centre, and a magician ran shows to dazzle shoppers young and old with tricks.
The Easter event is just one of the regular theme days run by Elgin Bid alongside similar events during the summer and at Halloween and Christmas to promote the town centre to locals and visitors.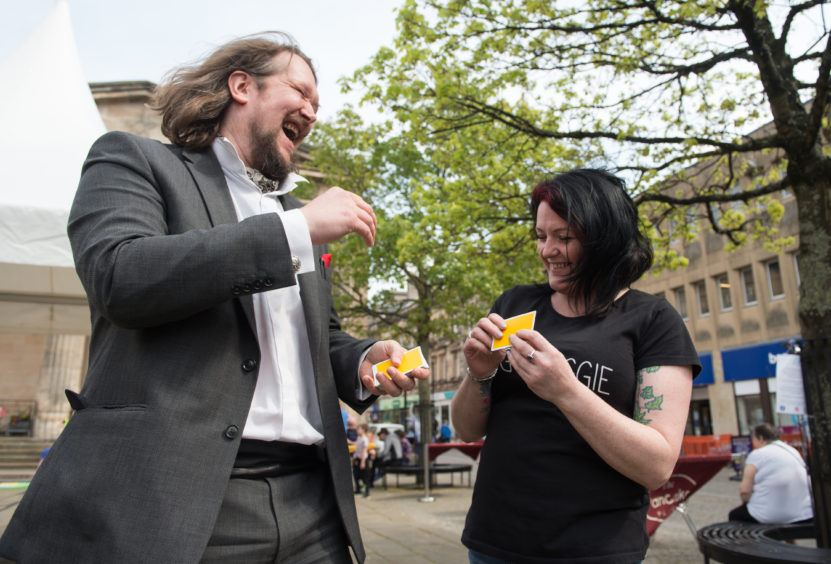 John Divers, a director of the organisation, explained circumstances had combined for a bumper weekend.
He said: "Once the rally cars had finished in Cooper Park a lot of people came up into the town centre and it was a really busy day.
"The theme days are all about drawing people into the town centre so that they keep coming back. We couldn't have asked for a better day with the weather.
"It was really good to see the town so busy. Hopefully it continues right the way through the summer."
Elsewhere, Brodie Castle's massive rabbit sculpture proved a popular destination with families with children climbing all over the huge 21ft installation.
Egg hunts, daffodil walks, talks and carriage driving were also run in the historic grounds to keep families entertained.
In Buckie, an inflatable fun park was set up in the town's Fishermen's Hall alongside face painting and balloon modelling.