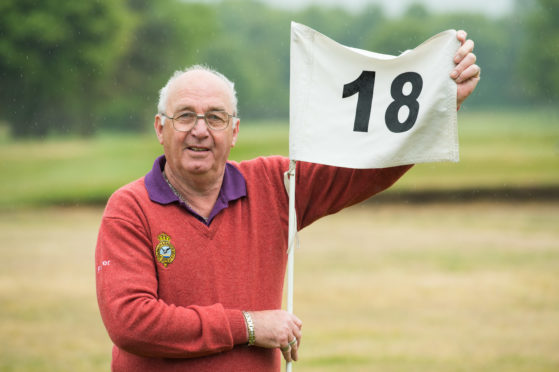 Golfers on Speyside believe a myth has taken root across the north-east that half its course is missing.
Garmouth and Kingston Golf Club was extended to a full 18 holes in 1986 after being granted access to new land for expansion.
Ever-increasing encroachment from the River Spey has resulted in the course losing ground to the water in recent decades – with 26 acres of land now unplayable.
The shifting current has had the biggest effect on the 15th hole, aptly named Speyside, which has been shortened from 547 yards to just 117 in the last 15 years with the green currently a mere two feet from the river.
However, despite the increasing threat from nature, the course has managed to retain all of its 18 holes.
Club secretary Peter Spurling, who runs a business maintaining golf buggies between Aberdeenshire and Shetland, believes the myth that half the course does not exist could be having an effect on the organisation's bank balance.
He said: "It's when the guys go away to play other courses that they hear it. When they're at Nairn or Inverness or Forres, they invite people down here, but people say they don't want to play it because we only have nine holes.
"I don't know which holes they think are or aren't here, they're all nice though. The front nine is like an inland course and the back nine is like a links, which you would expect as it's closest to the sea.
"I've been here since 1991 and I've seen it change a lot in that time but it's all still here."
Mr Spurling explained that the club has slashed green fees on the course in an attempt to reverse a downturn in playing numbers.
He added: "There are about 160 members in total at the moment, which includes the social side. We don't have any juniors either.
"It's difficult. We just lost our greenkeeper to another course and we can't afford to replace him, so his apprentice is now doing the job.
"I don't know where the belief started that we have just nine holes, but it's definitely putting off people from playing here."