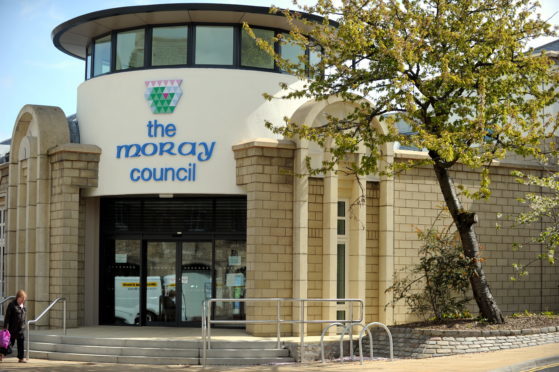 Moray Council will look to more strictly legislate all forms of "sexual entertainment" by introducing a new licensing system for future business ventures.
Until now, establishments that may wish to open in the region have not had to apply for special permits.
However, the authority's licensing committee yesterday agreed a policy should be in place to regulate any potential applications.
It could also identify locations across the region it believes should have a presumption against any such businesses.
Reports produced ahead of the talks defined sexual entertainment as any live performance or display of nudity "provided for the sole or principal purpose of sexual stimulation" for the audience.
Legal officers, however, explained the new rules could also cover events not undertaken by professionals – such as pole dancing competitions in a bar.
Councillors unanimously backed developing a policy to cover any potential future interest in opening establishments.
Committee member Marc Macrae added: "It may never happen but Moray is growing at such a rate that it's sensible to future-proof for what may happen.
"People might think sex entertainment covers just nudity but it can cover a wide variety of things like strip-dancing and lap-dancing joints.
"If you look deeper into it, if potentially a company like Hooters had wanted to open here they would now have to apply for one of these but they wouldn't have done before.
This is covering bases for the future."
Licensing committee vice-chairwoman Louise Laing added: "We ran a consultation and there was a bit of confusion because people thought some were wanting to open, but that's not the case.
"This is something that has come from the Scottish Government for councils to give thought to whether these licences need to be in place and we agreed they probably should."
The consultation attracted 187 responses and showed that 53% were not in favour of licensing sex entertainment venues.
The policy due to be drawn up will consider appropriate locations for establishments applying for a licence, whether there should be a maximum figure and what consideration should be given to the views of neighbours.
A report produced ahead of yesterday's meeting explained that a maximum figure of zero could be set as a total amount of licences for a community.
It adds: "If so, it will form a rebuttable presumption against the granting of a licence in one or more localities of the Moray area.
"Each application would still have to be considered and decided on its own merits but the applicant would have to show particular reasons why the presumption against a licence should not apply."