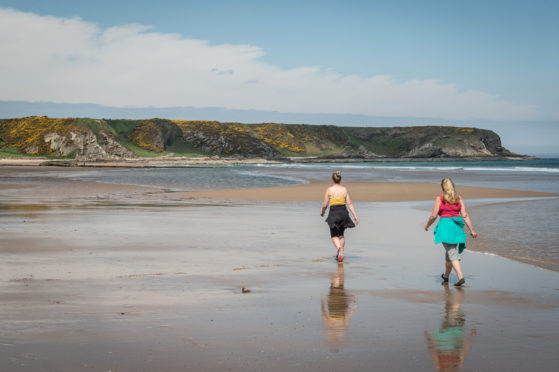 Business leaders believe the creation of a new tourism agency in Moray will maintain the momentum of growth from previous years.
In 2018 the industry was worth nearly £130 million to the region – an increase of 27% on the £101 million gathered in 2011.
This week, firms backed the creation of a tourism business improvement district (TBid) for the area amid concerns for the future as funding for Moray Speyside Tourism is coming to an end.
The new model will be funded by an annual levy on firms, which is expected to at least double current budgets.
Highlands and Islands Enterprise yesterday said the result was an important step in ensuring the area continues to be promoted worldwide.
Iain Bolland, the agency's head of business growth in Moray, said: "We're delighted at the success in achieving the TBid.
"It's a direct result of a lot of hard work by the team and will maintain and build on the momentum to date.
"We look forward to working with them in realising the tourism potential for the benefit of the sector locally and Moray more generally."
Moray MP Douglas Ross added: "I have no doubt that the future of tourism in Moray will benefit hugely from this decision, with a very bright future ahead for this key sector in the area.
"Moray has a lot to offer in terms of iconic scenery, leisure activities, arts and crafts and tourism business and I have no doubt that the whole area will ultimately benefit from this decision."