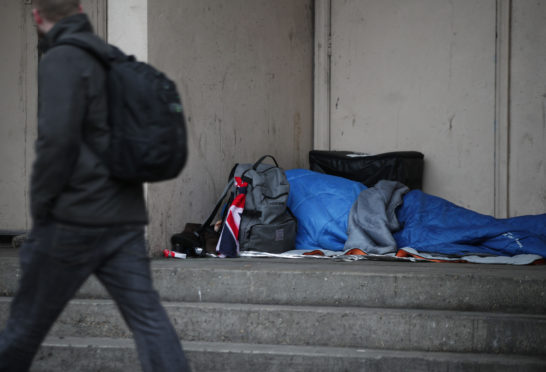 Councils and charities are bracing themselves for an "rising tide of poverty' after lockdown.
For many, the coronavirus pandemic is proving not only to be a health crisis, but a financial crisis as well.
Council representatives have told the P&J that "challenging" times lie ahead for a number of now vulnerable members of society.
As lockdown continues, charity staff and volunteers are still doing all they can to help vulnerable people.
Emma Bellu is fundraising manager at Aberdeen Cyrenians, a charity that helps people affected by homelessness, violence, domestic abuse and other forms of social exclusion.
They have spoken to contacts in Italy to get an insight into what to expect after lockdown.
She said: "Our staff are already going the extra mile, but we can't underestimate the pressure coronavirus will put on our services in the long term.
"We need to prepare for what comes after lockdown and focus on what will be needed."
Businesses from across the region have donated food, PPE, hand sanitiser and money to the charity, making sure essential supplies keep being delivered to those in need.
Meanwhile, Street Friends Aberdeen are feeding up to 100 people a night at the Aberdeen Church of Christ, where they are based four nights a week.
But it is not just homeless men and women queuing up for food – as families have also been plunged into poverty.
The city council's housing spokeswoman, Sandra Macdonald, said current support for homeless people would continue "irrespective" of lockdown.
She added: "We expect to see an increase in homeless presentations post-lockdown as a result of poverty and relationship breakdown, and we will continue to uphold our statutory duties."
This was echoed in Moray, where a council spokesman said: "We do expect to see a rise in homelessness once the current lockdown ends.
"It will be challenging if numbers increase significantly."
In Inverness, Alex Gilchrist, of the Highland Homelessness Trust, said her staff are still very  active in the community and aim to "fill in gaps" for those seeking help.
The charity is also cooking hot meals for families.
She added: "We're doing much of the face-to-face, on the ground work."
This week, a change to legislation was implemented to limit the time people experiencing homelessness can be housed in B&Bs or hotels, in a bid to help them into higher quality accommodation faster.
🏦Are you worried about paying your mortgage? Speak to your lender. They'll allow payment breaks of 3 months if you're struggling. They'll not apply for repossessions for the next 3 months.

🖥️Visit our advice page for more information. https://t.co/MwTEVVsgmv pic.twitter.com/spb5kTYptx

— Shelter Scotland (@shelterscotland) April 30, 2020
Graeme Brown, director of Shelter Scotland, told the P&J he hoped the levels of support available now would continue after lockdown.
He said: "We are deeply concerned that we will see many more in crisis in the months to come.
"We do not want to see families and individuals evicted as a result of hardship brought on by the pandemic or see people given emergency accommodation in hotels sent back to live on the streets.
"We're calling on the UK Chancellor to increase housing allowance to protect tenants from rent arrears and we're also calling on the Scottish Government to ensure rough sleepers continue to be accommodated until permanent homes become available."
Peter Kelly, director of the Poverty Alliance added: "While the UK Government and Scottish Government have taken some welcome steps, much more action is needed if we are to stem an increasing rising tide of poverty in the weeks and months ahead."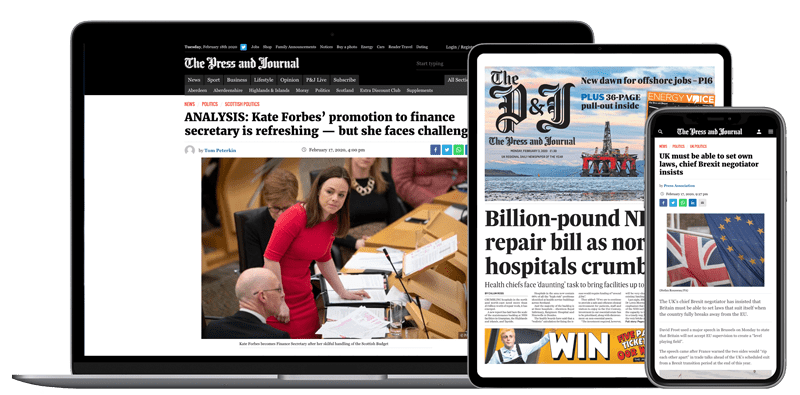 Help support quality local journalism … become a digital subscriber to The Press and Journal
For as little as £5.99 a month you can access all of our content, including Premium articles.
Subscribe