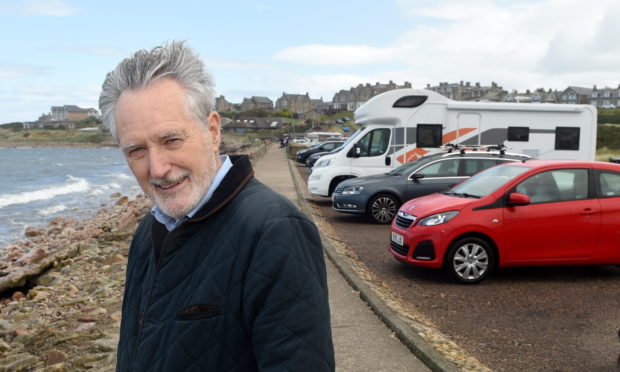 Parking charges could be introduced at a Moray beauty spot following an influx of motorhomes and campervans during the summer.
Spaces at the car park at Lossiemouth's West Beach have been at a premium in recent months due to the rise in staycations as a result of the coronavirus pandemic.
Now Moray Council has confirmed that introducing fees to manage the number of vehicles is under consideration to control congestion and potentially pay for extra facilities to reduce waste.
Concerns have been reported about mess being left behind at the site during the summer from motorhomes as there are no facilities provided at the beach to cater for them.
Heldon and Laich councillor John Cowe has seen dozens of campervans arrive at the car park some weekends.
He said: "There's been quite an influx this year due to changing holiday habits.
"The East Beach bridge being closed has obviously led to even more people coming here. I've seen people not being able to get parked and going away again.
"I've been told that the West Beach is being advertised on a website somewhere as being free to park.
"Obviously we want people to come to Lossiemouth and enjoy our coast, cafe and restaurants but we need the right infrastructure.
"I would expect there will be parking charges next year. I wouldn't want them to impact on the local businesses though."
Elgin is currently the only town in Moray that has pay and display parking charges.
In its budget plans for this year, however, the council agreed to consider introducing fees at other locations to generate more income, including in town centres and at popular visitor destinations.
Last week, the authority agreed to submit a bid to the Scottish Government for money to improve tourist facilities, including larger car parks, path improvements and chemical toilet disposals at Craigellachie, Hopeman, Findhorn and Ben Rinnes and other rural locations.
The fund is not eligible to pay for upgrades in Lossiemouth as the town's population is too large.
Mike Mullholland, chairman of the local community council, said: "Ideally we wouldn't want charges there but in real life it's something we need to look at.
"Campervans and staycations look like they're just going to grow at the moment.
"We've talked about introducing charges ourselves there in the past and using the income to spend on flowers to brighten the town or maintain the toilets but we never got any further with it.
"It's a problem we're going to need to address though. I wouldn't want locals to get pushed out of the car park."
Moray Council's head of development services, Jim Grant has told councillors the authority is monitoring the situation at the West Beach.
He said: "It fits within our commercialisation and improvement plan.
"We are looking at whether we need to introduce these charges and how to manage it, making sure basic facilities are provided in return."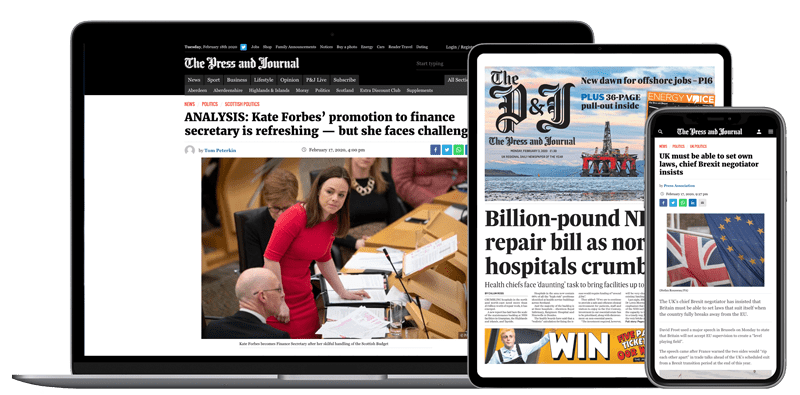 Help support quality local journalism … become a digital subscriber to The Press and Journal
For as little as £5.99 a month you can access all of our content, including Premium articles.
Subscribe