David Mackay and Sean McAngus are based in The Press and Journal's Elgin office.
Sitting in a room just off the High Street, they pride themselves on knowing what's going on in Moray.
They are key parts of a team that covers the area, run by team leader Sarah Bruce.
Local reporters and a photographer cover everything from car crashes and school closures to more in-depth stories.
David (whisper it) wasn't actually born in Moray – but he's from the north-east, so we'll forgive him.
He now calls the CITY of Elgin home after more than seven years there with The P&J.
He proudly represents Moray on the flag football field (it's a bit like American football).
He loves nothing more than telling the stories that matter to the people where he lives.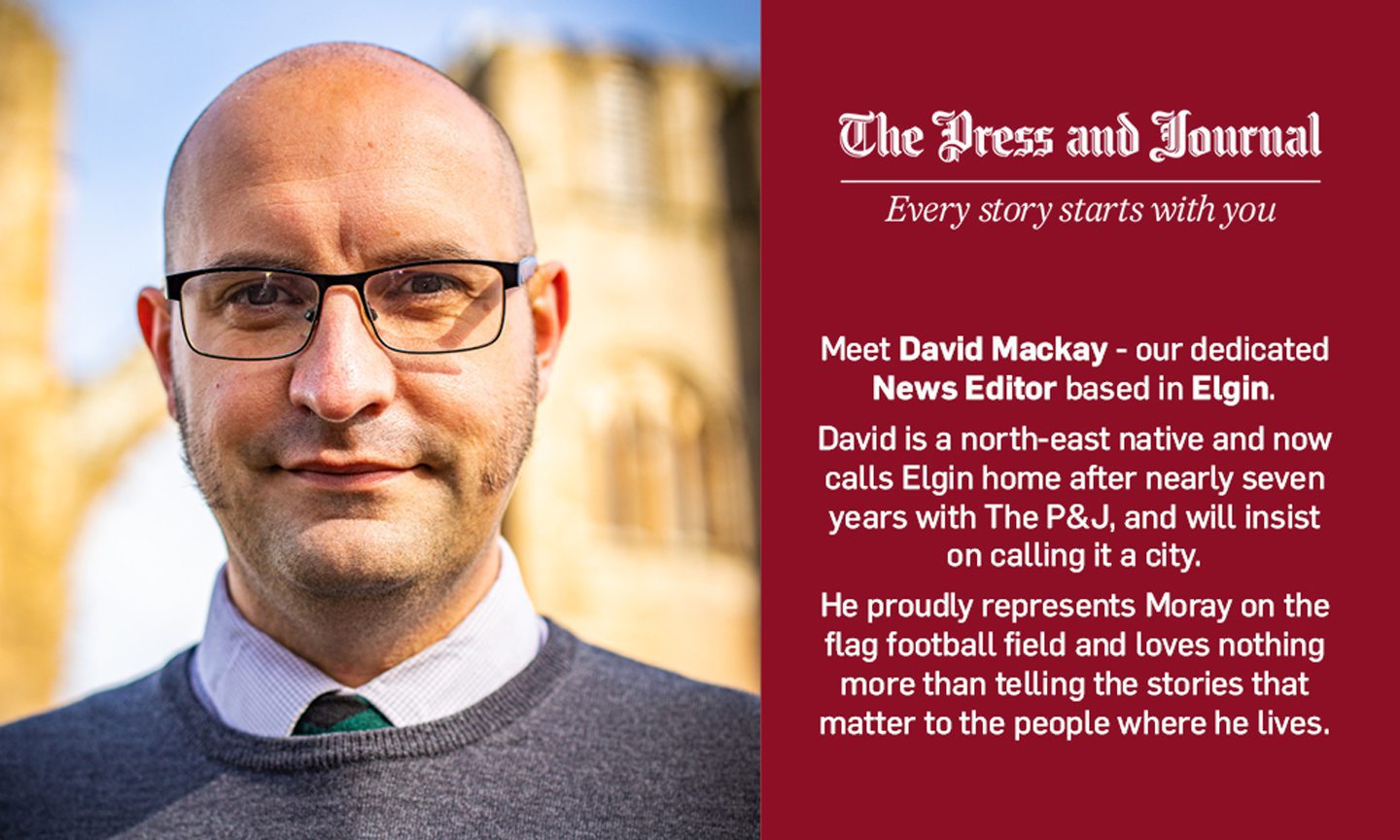 David said: "When you read local news you want to know it's being written by someone who is living the story with you.
"Elgin is my home.
"The stories from here affect me, my family and the people I care about.
"When you read our stories you know we know a Dandy Lion isn't a yellow flower, we know whether Elgin is a city or not, and we get just as angry as you when someone pronounces Moray wrong."
What have we been reporting on in Elgin?
Recently, we have felt the need to hold transport companies to account on the bus delays and cancellations ongoing in Moray.
For years we have been covering the questions about the future of maternity services at Dr Gray's and issues affecting the rest of the hospital, because we rely on it as much as you.
And recently we have also been carefully following the progress of the Elgin masterplan.
But it isn't just the "big" issues we cover – we also try, on a daily basis, to shine a light on what's happening in Elgin and across Moray.
We like telling you about good news and telling the stories of extraordinary people – and they could be your neighbours (or you).
We also feel a duty to bring you news that could change your life for better or worse, in small ways or big.
Whatever it is, from Elgin Sheriff Court cases to amazing fundraising stories, we are here for them.
We've launched a new Elgin Facebook community group to share all of the stories and breaking incidents from the area. You can join and share your own updates here.