The Conservatives in Moray have been bolstered once more after winning a by-election.
Tory leaders last night claimed Maria McLean's victory in the Elgin City North by-election highlighted the plummeting popularity of the SNP in Moray, following Douglas Ross's victory over Angus Robertson at last month's Westminster vote.
Mrs McLean said she was "overcome" as the result was announced.
Mrs McLean, who is originally from Siberia and married to Elgin City South councillor Ray McLean, said: "I really care about Moray, and I am excited to now be in the system and able to help make improvements."
The by-election was called after independent councillor Sandy Cooper quit just four days after winning the seat earlier this year.
His victory helped unseat the SNP's Patsy Gowans, who was neck-and-neck with Mrs McLean at one point during yesterday's count.
Mrs McLean's success means Moray Council's administration is now made up of nine Conservative councillors and six independents, with nine SNP representatives remaining in opposition.
She believes her degree in economics will prove invaluable in helping to ease the council's monetary woes.
Scottish Conservative leader Ruth Davidson said the win helped "turn that corner of the world blue".
Tory Douglas Ross defeated Mr Robertson, the SNP's depute leader and then group leader at Westminster, by 4,159 votes in last month's snap UK Government election.
Last night, he congratulated Mrs McLean and said: "This win makes it a perfect 10 for the Conservatives in Moray this year.
"Including my own success at the general election, we have had 10 candidates and 10 victories."
Mrs McLean's election agent, Fochabers Lhanbryde councillor Marc Macrae, said: "We worked hard for every vote, and the result strengthens the Conservative group in the council's administration.
"People are telling us they are fed up with the SNP, they feel that the party is failing to focus on things they care about like transport and education."
A dejected Richard Lochhead, SNP MSP for the area, suggested that the low turnout of only 24.8% played a role in his party's defeat.
Of a possible 9,354 voters only 2,324 people showed up at the polls on Thursday.
But Mr Lochhead maintained the close outcome showed that the SNP was "breathing down the necks" of the Tories locally and maintained a strong support base in the region.
"The turnout being less than a quarter is something all parties must take lessons from," he said.
"But the Conservatives expected to win by a much larger margin, as they are in the honeymoon period after the Westminster vote, and the result shows we are breathing down their necks.
"That speaks volumes about the strength of the SNP vote."
Tensions rose throughout the count, as Mrs McLean and Mrs Gowans competed for the lead and left the two other candidates trailing behind.
After the first stage of counting, no candidate had secured sufficient support to win – with just 28 ballots separating the Nationalist and Tory hopefuls.
Independent Terry Monaghan, who won 124 first preference votes, was excluded at that stage and secondary votes on ballot papers cast in his favour were counted.
That brought Mrs McLean to 970 votes over Mrs Gowans's 904.
Labour's Nick Taylor was eliminated at stage two, with 389 votes.
Ultimately, Mrs McLean secured 1,061 votes, with second place Mrs Gowans winning 994.
Mrs Gowans previously served as Elgin City North councillor from 2012 until being voted out at May's local authority elections.
The ward was latterly represented by a Nationalist trio comprising herself, Kirsty Reid and Mike Shand – who both stood down this spring.
In May, Conservative Frank Brown won the lion's share of votes in the ward, while SNP candidate Paula Coy and Independent Sandy Cooper were also elected.
When Mr Cooper decided to quit the job after only four days, yesterday's by-election was arranged at a cost of £25,000 to Moray Council.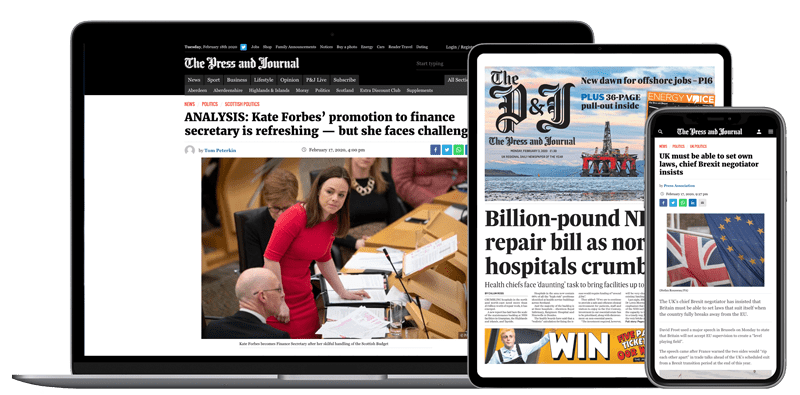 Help support quality local journalism … become a digital subscriber to The Press and Journal
For as little as £5.99 a month you can access all of our content, including Premium articles.
Subscribe