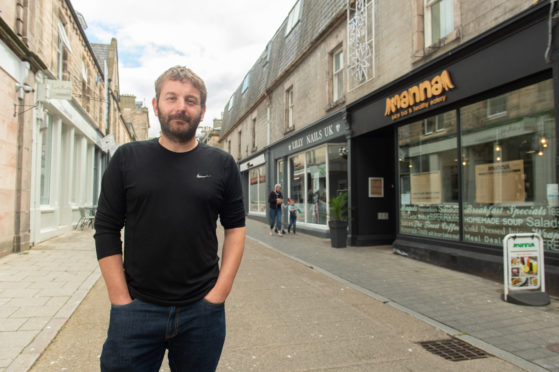 Eateries in a Moray town centre hope shutting streets to create more space for shoppers will provide a boost in trade.
The west end of Elgin's High Street and Batchen Street will be shut tomorrow for the first time as part a scheme to turn over roads to pedestrians.
Concerns have been raised by some traders in the town that the move will keep shoppers away.
However, cafes on Batchen Street hope the closure, which will run daily from 11am to 4pm, will lead to a return of customers browsing windows instead of dodging traffic.
The road has been used as the only exit for traffic on the west end of the High Street for more than two years due to scaffolding surrounding Poundland, which has resulted in cars mounting the pavement alongside pedestrians to negotiate parked vehicles.
Mark Russell, co-owner of Manna, said: "It was originally pedestrianised before anyway.
"It was really good, we had a lot of customers come out, it was nice – they weren't scared to cross the road or walk on the pavement.
"Since Poundland has got its scaffolding it has been challenging for everyone.
"We definitely want to take advantage of the closures that are happening now, it's certainly the way forward."
Scaffolding surrounding Poundland to stop the structure from collapsing means North Street in the town centre has been closed since May 2018 with all traffic instead diverted to Batchen Street.
The retailer has since bought the building in order to pay for the essential repairs itself with the resulting road closure recently extended to June next year.
The new closures have been drawn up by Moray Council as part of the nationwide "spaces for people" scheme to create more room for shoppers in town centre.
It is hoped that removing vehicles from busy areas at peak times will minimise the risk of spreading Covid-19 as businesses begin to open up again.
Daniel Brujban, who runs 19 Crepes and Coffee on Batchen Street, has witnessed near misses with traffic outside his cafe.
He said: "I think this is a good idea. We're going to start with maybe four tables outside at the moment and then see, I don't know if we will have enough room for more.
"I think it will be nice for people to be able to come back and have a walk, maybe it will encourage them to have an ice cream.
"At the moment some of the traffic comes up here too fast."
Closures covering Commerce Street, South Street and the east end of the High Street have been running since last week.
Yesterday Moray Council confirmed Batchen Street would be included from tomorrow.
A spokesman said: "Between 11am and 4pm the taxi rank will be located directly south of its existing location on South Street. After 4pm the taxi rank will revert to its current location."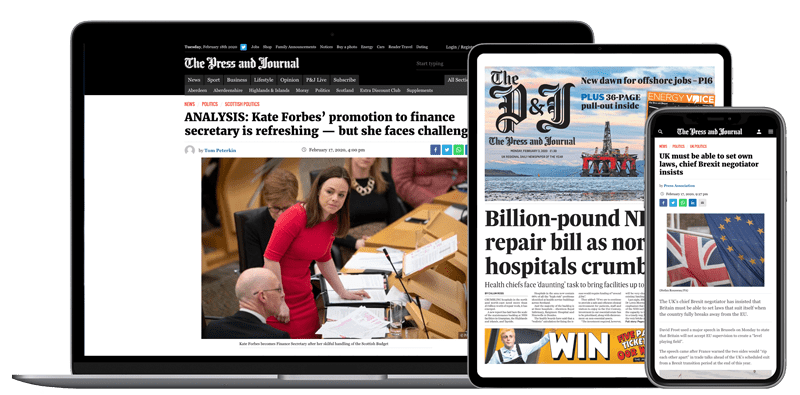 Help support quality local journalism … become a digital subscriber to The Press and Journal
For as little as £5.99 a month you can access all of our content, including Premium articles.
Subscribe