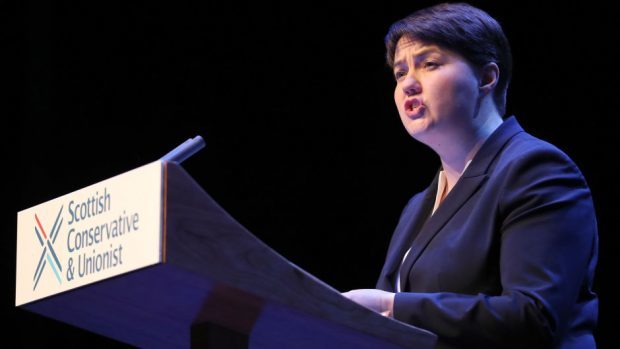 The Scottish Conservatives are still hoping to stage their rescheduled party conference in Aberdeen after the event fell victim to the weather this weekend.
Party leader Ruth Davidson was due to welcome Prime Minister Theresa May and 1,200 delegates to the city's exhibition and conference centre yesterday and today.
It would have been the first Tory conference in Aberdeen for more than two decades, with the north-east chosen following the sweeping gains made in the region at the snap general election last June.
However, the event had to be called off on Thursday morning after an Amber weather warning was extended.
Tory sources were unable to say yesterday when the rescheduled conference would take place, but they hoped it would be in the Granite City.
"Our intention is to have our next full conference in Aberdeen," they said.
"There was a great level of enthusiasm and support from our members in the north-east following our fantastic success at the general and local elections last year.
"It was with great reluctance that we cancelled the event this weekend, but we had to put the safety of delegates first."
The SNP is due to return to Aberdeen for its conference in June, when the party's new depute leader could be unveiled.
Jeremy Corbyn is due to speak at Scottish Labour's in Dundee next weekend, while the Scottish Liberal Democrats will travel to Aviemore in April.