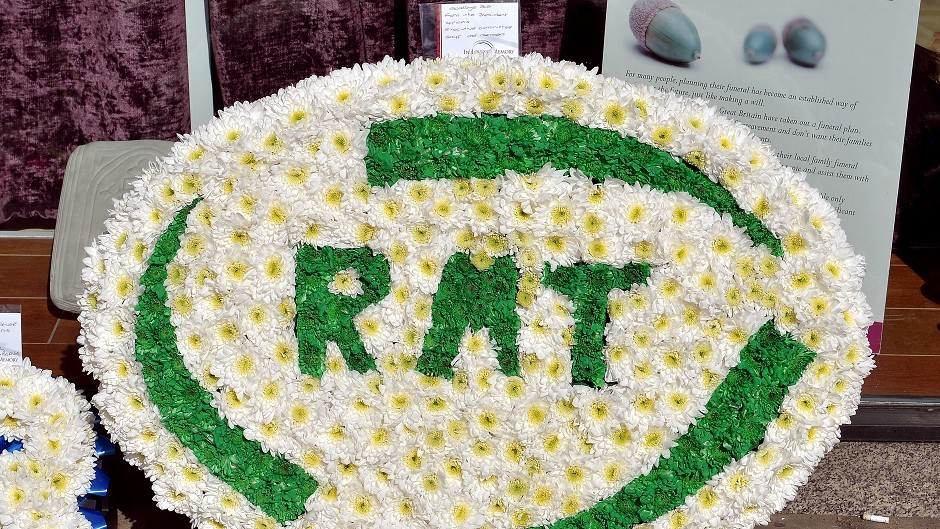 A trade union has reacted angrily to a decision to award the ScotRail contract to Dutch public transport company Abellio.
Mick Cash, general secretary of the National Union of Rail, Maritime and Transport Workers, claimed it was "scandalous" that the Scottish Government had "bulldozed through" continued privatisation of the railways.
"There is no question that this whole franchising process could and should have been halted, pending the ratification of the post referendum devolution settlement, instead of rushing headlong into a deal that will deny the Scottish people ownership and control of their railways for many years to come," he added.
"Scotland could have taken control of its own railways, instead they have opted to go Dutch, meaning that profits will be sucked out of the system to underpin investment and fares in Holland."
North-east Labour MSP Richard Baker said he was disappointed that Aberdeen-based First Group had lost the ScotRail franchise and claimed ministers "should not have proceeded with awarding a ten year franchise to a private operator".
North-east Conservative MSP Alex Johnstone said he was also sorry First had lost the contract but pleased that SNP ministers had resisted "calls from the sirens of the extreme left who would see us return to the investment vacuum and the catastrophic management failures of the state-owned monopoly".
Green Party co-convener Patrick Harvie claimed it was realistic to start preparing for a public sector bid to run the railway in 2020 if Holyrood had the powers to do so.
Liz Cameron, chief executive of Scottish Chambers of Commerce, said the big challenge facing Abellio was upgrading the rail network in the north and north-east.