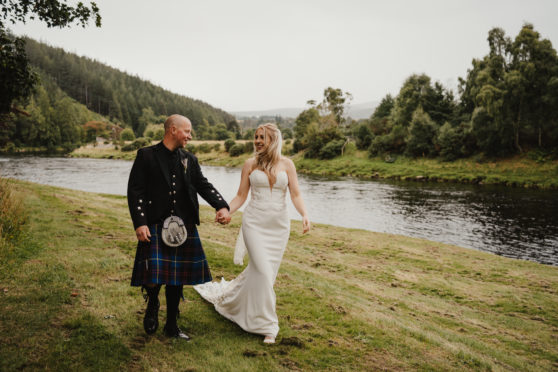 Love conquers all, or so the saying goes – but even the most romantic among us might struggle in a pandemic.
It is no secret that the wedding industry was once big business, with venues charging thousands of pounds before you've even cut the cake.
Many a frugal bride has sworn she doesn't need a big fuss, before debating the merits of sugared almonds to match the exact shade of table cloths.
The intention to spend the rest of your life with that one special person has perhaps got lost, with the focus switched to canapes and the complex politics of seating arrangements.
Nothing could get in the way of an ever-growing guest list, until Covid silenced the wedding bells.
Thousands of couples across the country were forced to reschedule their big day when lockdown first occurred in March.
Even royalty was not exempt, after Princess Beatrice rescheduled her May wedding and opted to marry Edoardo Mapelli Mozzi in a private ceremony at Windsor in July.
From limiting guests to wearing face coverings, brides cannot even be given away unless they socially distance while walking down the aisle.
Weddings are now unrecognisable, but what is it really like to see your big day become, well – not quite so big?
Covid has seen the rise of the micro wedding, an occasion which the older generation may well recognise.
A small guest list of just 20 people and a gazebo on the lawn is now commonplace, although restrictions have changed several times.
While there is disappointment and the very real risk that some businesses in the wedding industry may go under, there is also a shift in attitude.
Could love be quietly seizing the day after all, steadfast and subtle in the midst of such loss?
We spoke to couples and business owners to find out.
Amanda and Chris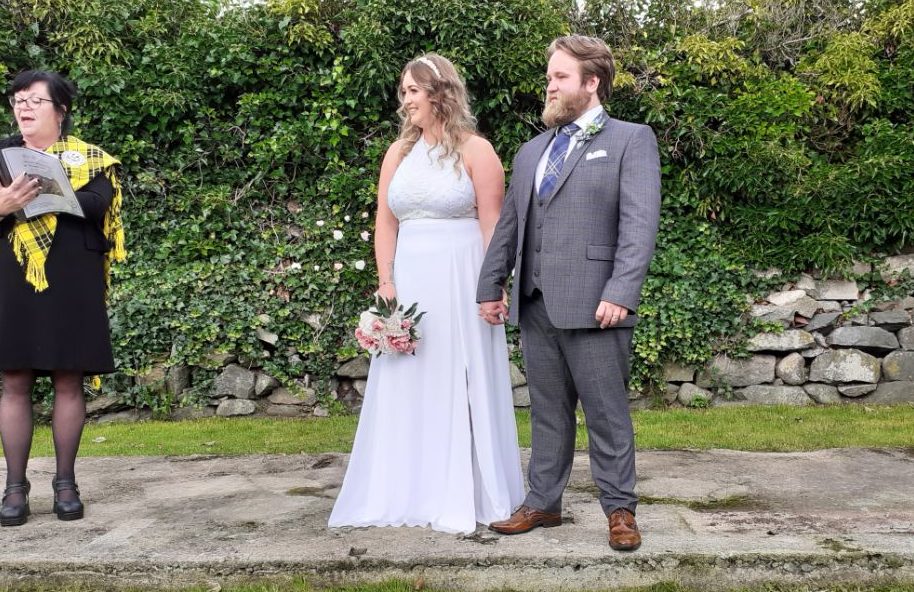 From bunting in the garden to a dress ordered online, Amanda's wedding day was a far cry from the big event she first had planned with her now husband, Chris.
But the assistant restaurant manager can now proudly call herself Mrs Amanda Stewart-Hynes, after marrying Chris, who is a graduate engineer, in the couple's garden at Westhill prior to new restrictions.
"We were due to get married on August 30 at Maryculter House Hotel," said Amanda.
"We were engaged for two-and-a-half years, because we wanted to save up and give ourselves plenty of time.
"We wanted a really beautiful day with lots of family and friends, it was to be a big celebration with people who have been in our lives a long time."
The couple were set to welcome 90 people through the day, with 130 guests for the evening.
But as the weeks passed, they had a difficult decision to make.
"It was June when we started to think, is our big day going to happen?" said Amanda.
"There was a huge amount of anxiety.
"Then we received an email from Maryculter to say they wouldn't be opening until September.
"So we decided to postpone the party until next year, and went ahead with a small wedding in our back garden with immediate family.
"We had already waited two-and-a-half years to get married, and it was the actual marriage bit which we ultimately wanted to do."
Amanda believes the experience was far less stressful in comparison to planning a big wedding.
"We borrowed a gazebo from a family friend and we got the decorations from Amazon," she said.
"My dress came from the Asos sale and our family helped us get everything ready the night before.
"My dad did walk me down the aisle, but for the sake of a one-minute walk, we went ahead with that.
"We had a barbecue afterwards and got our cake from Cosco.
"It's not what we envisioned, but we're still so glad we went ahead."
Becca and Chris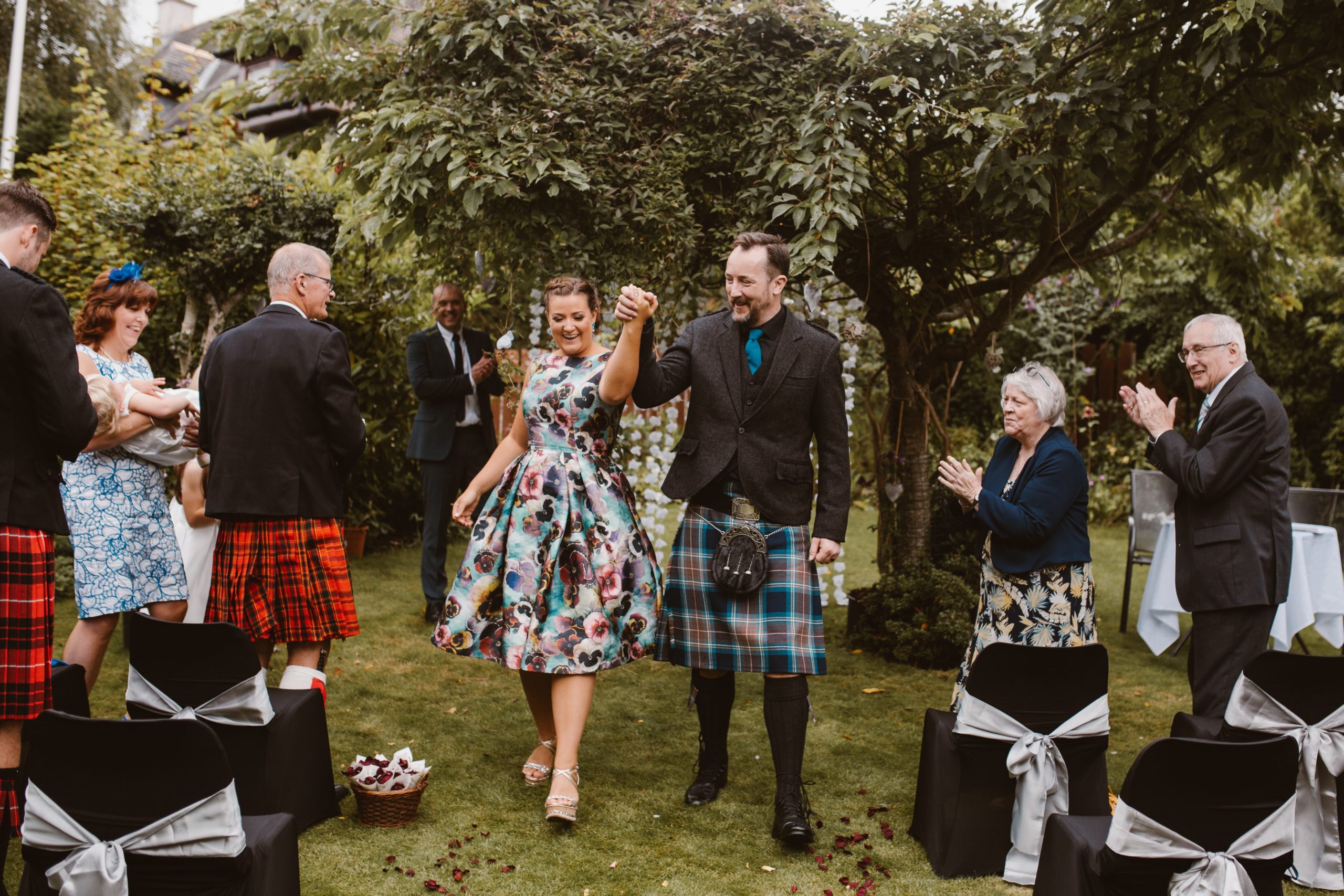 Bride-to-be Becca knew only too well what the wedding industry was up against, thanks to her job in events.
The 31-year-old is a now a veterinary receptionist, after she was made redundant from her role as events manager for Banchory Lodge Hotel.
But despite everything, she was able to marry husband Chris, who is an insulation technician – on the couple's original date of August 22.
"I think because of my job and subsequent redundancy, we knew that hospitality was struggling to survive," said Becca, who lives with Chris in Old Aberdeen.
"We were due to get married at Pittodrie House Hotel with 150 guests; everything was planned.
"We knew we'd had to cut numbers, but we just wanted to get married and establish our family."
The pair went ahead with just 16 people at their ceremony, which took place in Becca's parents' garden.
"My mum is an avid gardener and the garden looked stunning," said Becca,
"Mum actually saw to all the details, but there's so much that really doesn't matter.
"In the hospitality industry, you can move far away from the real crux of getting married. It's not about table favours or candelabras."
Becca decided to wear a teal vintage dress instead of her original gown, and her bouquet was made by her mum.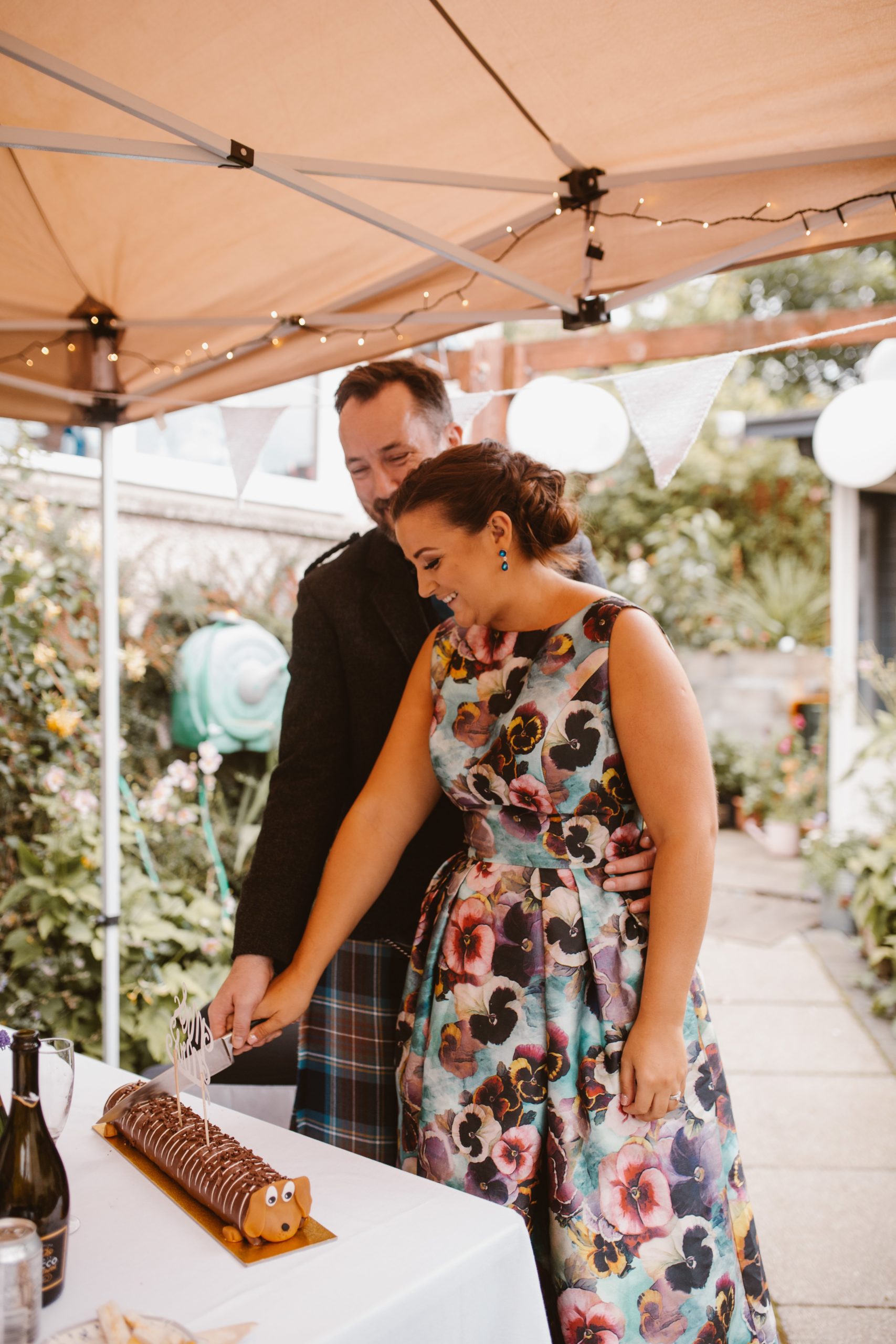 "We loved our day, it felt incredibly special," she said.
"My granny lives in Plymouth, but she was still able to enjoy afternoon tea with us over Face Time.
"We sanitised mid-ceremony and everyone was sat in accordance to their bubble.
"There was no hugging and kissing, but people were there. We got married, and that's what counts."
Louise and Faye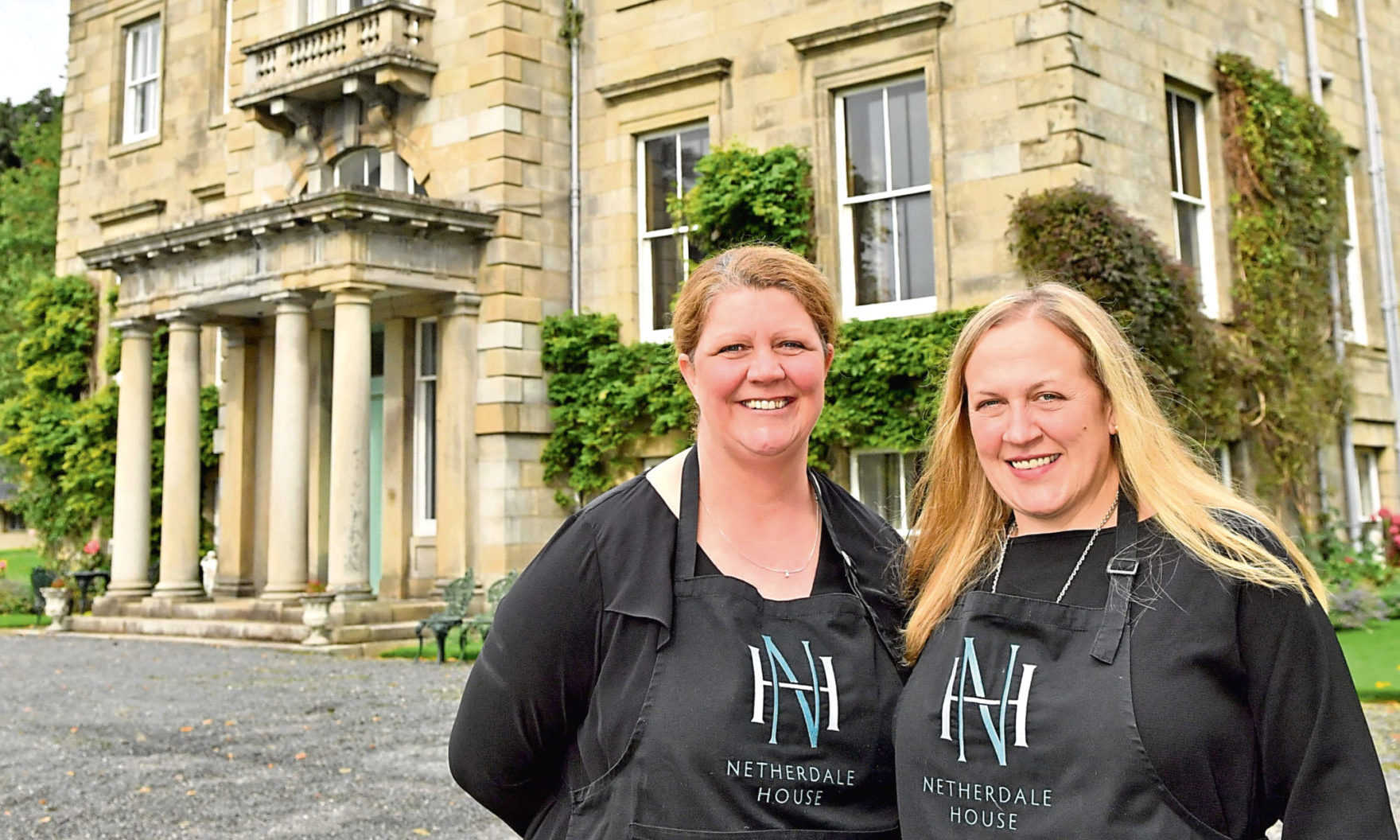 For venue owners Louise and Faye Grant, the pandemic has seen them adapt their business in Turriff.
The couple run Netherdale House, where they opted to tie the knot themselves last weekend.
Having originally planned on inviting 100 guests, they know only too well the dilemma which couples face.
They bought Netherdale in 2016 and opened as a B&B in 2018.
"We didn't hold our first wedding until last year, we have been lucky in that weddings were not our main source of income," said Louise.
"Financially it has still been a struggle though, this wasn't the maiden year for weddings that we had hoped for.
"We've hosted our first micro wedding however, and it was so lovely and relaxed.
"We felt very much a part of it and were even asked to take the pictures; traditions go out the window.
"Diversifying and holding wee weddings is now key to us as a business."
The couple believe that micro weddings will become a trend, although 10 weddings have been rescheduled for next year at Netherdale.
"We decided to have our own wedding in the function hall here, we already knew all the suppliers," said Louise.
"This has been such a rubbish year, and it gave everyone a boost.
"I think everyone is looking forward to having a big party."
Adele and Clay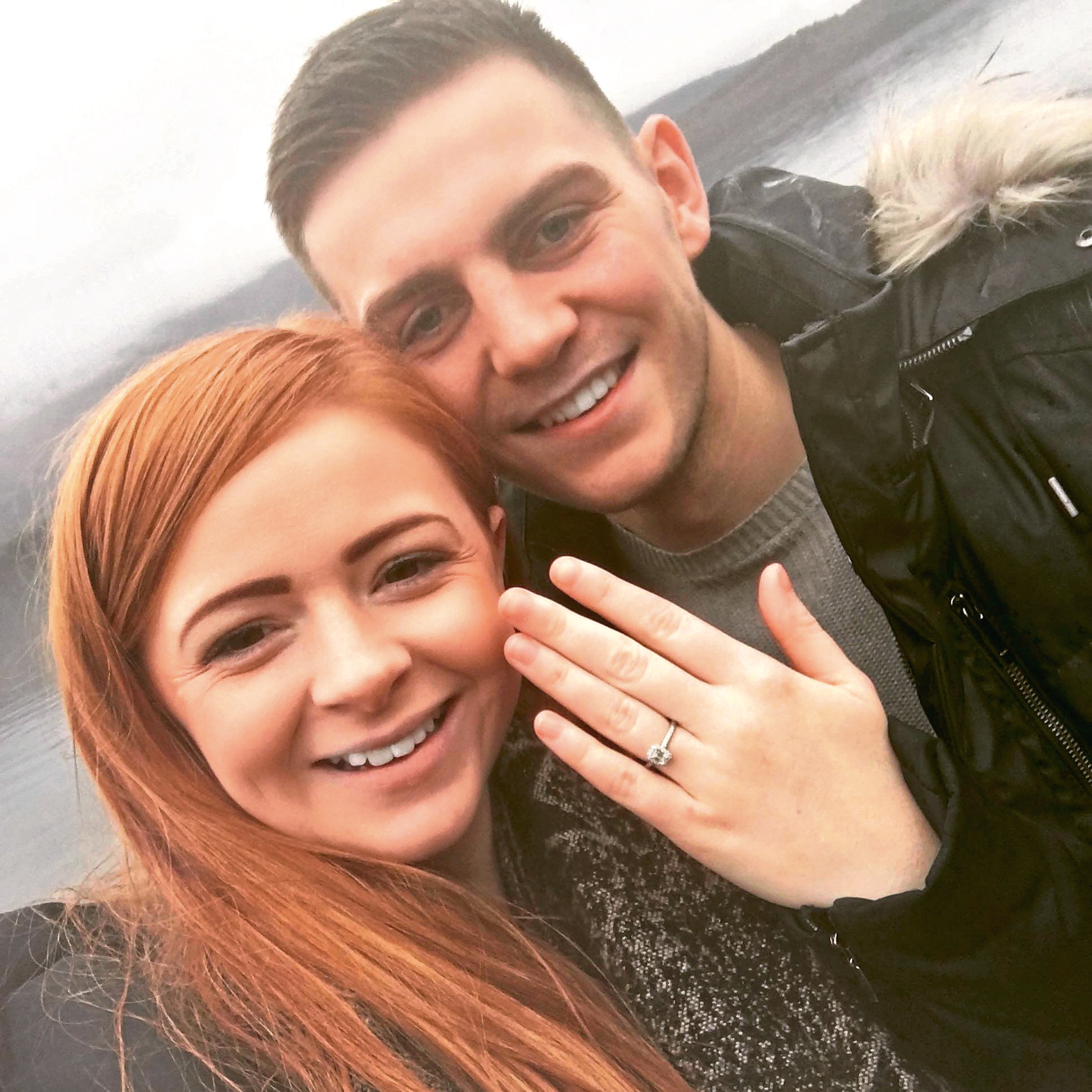 Childhood sweethearts Adele Milne and Clay Davidson have known each other since school, and finally started dating when they were 16.
Adele had to wait a further seven years before Clay popped the question on the shores of Loch Lomond, and the couple wasted no time in planning their big day.
The couple, who live in Danestone, Aberdeen, have rescheduled their wedding not once, but twice – at Norwood Hall in Aberdeen.
"We were due to get married on April 25, one month after we went into lockdown," said Adele, who is a financial planning administrator.
"We postponed until August 21, we thought that was enough time.
"But we were not willing to get married without all our friends and family – we invited 115 guests in the day and a further 45 at night."
Adele believes there has been little understanding from the government, and she has set up an Instagram page which has quickly become a support group for fellow disappointed couples.
"The mental health impact on couples is huge," said Adele.
"Your dad can only walk you down the aisle if you live in the same household. There's no way I'm getting married without my dad giving me away.
"My uncle, who was terminally ill, passed away recently. He would have been at our wedding had it gone ahead in April.
"Our five-year-old nephew was going to be our ring bearer; he thought the wedding had happened without him.
"This really magical, special day has turned into a day of dread; we feel like our life is on hold.
"We want to move house and start a family, but we want to get married first.
"I've had my dress since 2019, there's no way of knowing when our wedding will be able to go ahead."
Keri and Robbie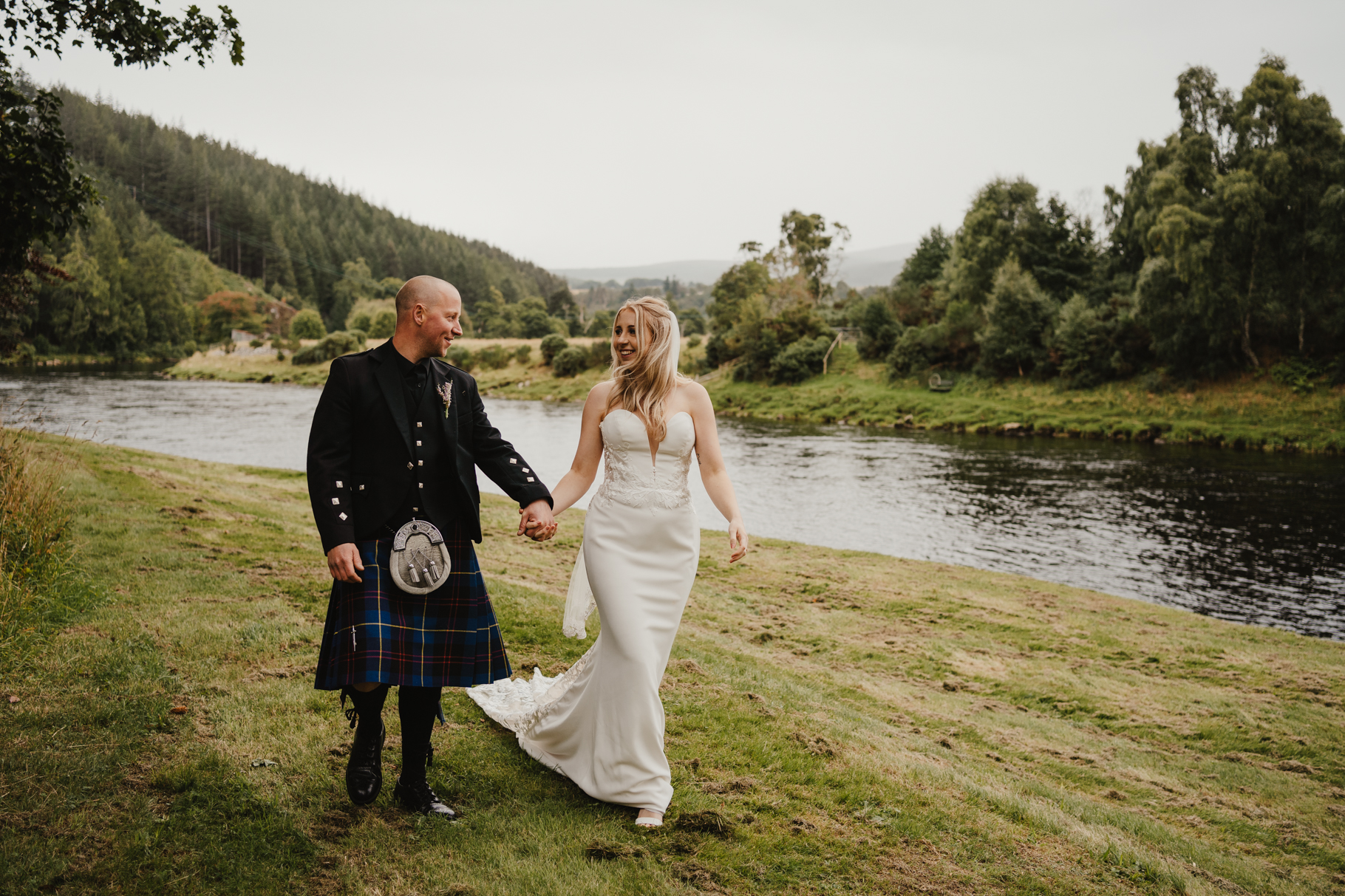 Keri and Robbie Gordon saved up for two years in order to have a huge wedding at Aswanley, near Huntly, with 250 guests in total. Robbie, who is a coppersmith, took on extra work in order to foot the catering bill – but the couple were forced to drastically change their June nuptials.
They travelled from their home in Archiestown, Moray to the banks of the River Spey for an intimate ceremony where guests sat on hay bales – and flowers were arranged in spray-painted baked-bean tins.
Despite their original grand plans, the pair have no regrets about going ahead.
"It was just immediate family, it was so simple and we're actually glad it worked out this way," said Keri, who is a stay-at-home mum.
"At the end of the day, we wanted to be married.
"It made us realise that it wasn't important to have a big day, and we didn't need to spend all that money.
"We would do it all over again, it was a lot less stress.
3:16 Events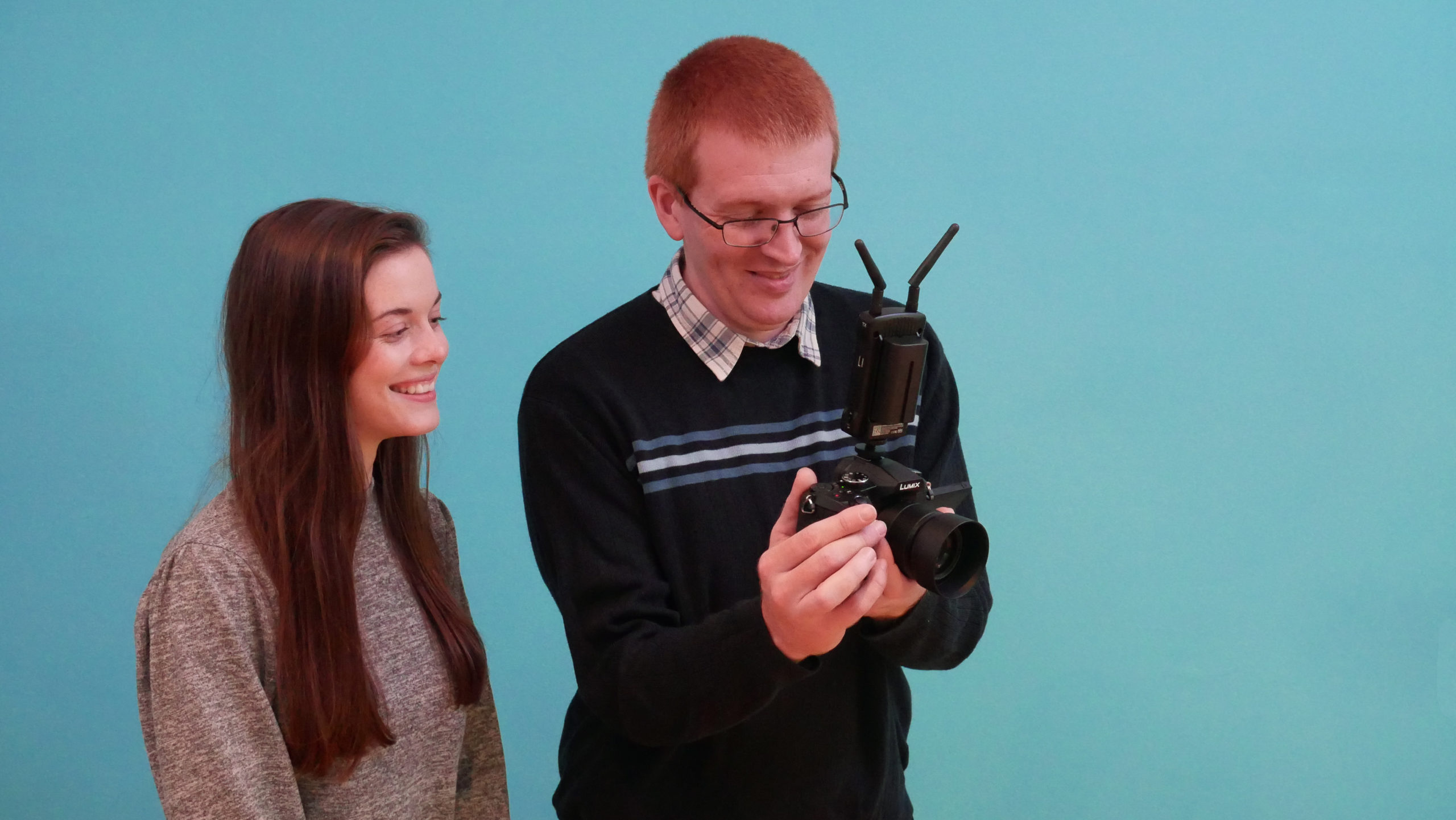 Olivia Stephen and Alexander Dixon could never have envisaged a pandemic 18 months ago, when they launched their Peterhead-based business.
The live-events company offers sound, lighting and audio visual, and provided sound packages for weddings.
"Whether it be the band or speeches, we made sure people's weddings were heard," said Alexander.
Following lockdown however, the diary emptied overnight.
"It was a shock, but we knuckled down," said Olivia.
"We knew we had to adapt, especially when people started going ahead with weddings again.
"There is a massive need to get people online, so we started live streaming weddings.
"It's not like a wedding video, it's rolling footage on the day.
"The first wedding was held by a lake in Mintlaw, with only seven people in the bridal party.
"Most of the bride's family were in China, but they were able to watch the entire thing on YouTube."
With guest numbers including people hired to attend, the company is having to be increasingly creative.
"We would count for the guest numbers, so now we're trying to see how we can operate systems remotely," said Alexander.
"The concept is so new and some people have some strong opinions about it.
"Attitudes are changing, though.
"There is a lot of pressure because we can't edit out mistakes, but we've been lucky to adapt so quickly."