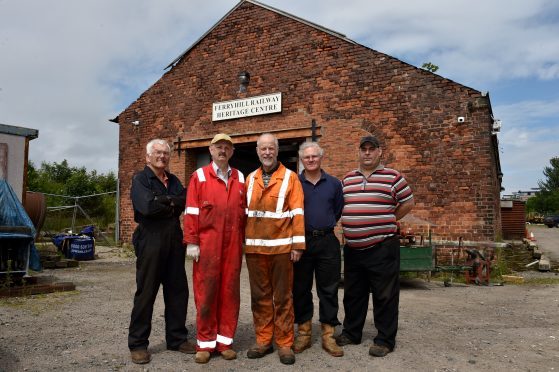 A group of Aberdeen rail enthusiasts have received a funding boost to cover urgent repairs to a 19th century engine shed.
The Ferryhill Railway Heritage Trust (FRHT) has hopes to transform the Victorian-era train depot beside Duthie Park into a tourist attraction, celebrating the north-east's locomotive history.
The ambitious project has now been given £5,000 in support from the Barrack Charitable Trust, a project formed by the Knight Property Group.
FRHT leaders say the cash will be ploughed into fixing the roof of the shed, and used as leverage to secure more badly-needed grants.
Group chairman, Jon Tyler, said: "We are now able to embark on a programme of urgent repairs to the roof of our 1850 engine shed.
"We will use the funds as leverage to allow applications to be made for further grants from a variety of sources."
Established in 2008, the charity operates a heritage centre which celebrates the past of Aberdeen's railway system.
Members are working on several projects, including the restoration of the Ransomes and Rapier 1906 turntable – which is nearing completion.
The A-listed steel turntable is one of the last of its kind in Scotland.
Following that, more work will be performed to return a collection of Victorian railway carriages to their former glory.
Chairman of the Barrack Charitable Trust, James Barrack, added: "FRHT encourages community development, including urban regeneration and the provision of recreational facilities.
"The combination of these projects mixed with the educational developments for members makes the charity unique here.
"The trust allows members to learn more before heading into the working world, and offers others the chance to stay socially integrated."