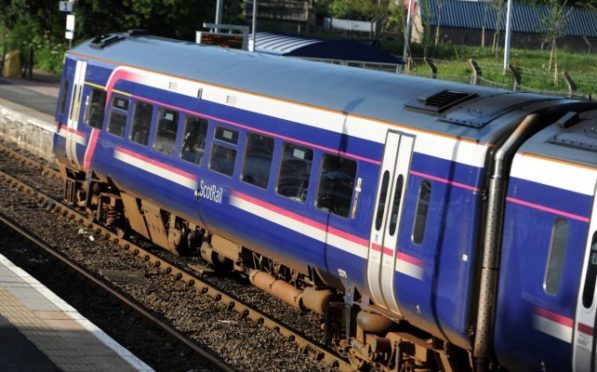 Trains rolled into Dyce railway station today after a 14-week-long upgrade.
Works to the route were completed by Network Rail engineers as part of the Scottish Government-funded Aberdeen-Inverness improvement project.
The railway between Aberdeen and Dyce reopened as planned after Network Rail engineers successfully completed the upgrade.
It is part of plans to increase services and cut journey times in the region.
Billy McKay, Network Rail senior programme manager, said: "The successful completion of this phase of the project is an important step towards delivering more services and more seats for customers.
"This was a massive engineering and logistical challenge, but through careful planning and professional delivery by the project team and contractors, we've been able to complete these vital works on time.
"Passengers, and our line-side neighbours, have shown great understanding during the last 14 weeks and we thank them for their patience."
Engineers also updated signalling systems on the line and refurbished 11 bridges on the line to improve the line's efficiency.
However, the route's newest delay was due to a signalling error.
The 15.37 service from Dyce to Inverurie was delayed 11 minutes earlier today, with the 16.01 service being cancelled completely.
Once complete, the Aberdeen-Inverness Improvement project will provide a daytime hourly commuter service between Inverness and Elgin by December.
A half-hourly service between Aberdeen and Inverurie will be in operation by the end of 2019.
It will increase end-to-end services to an hourly frequency in the longer term.