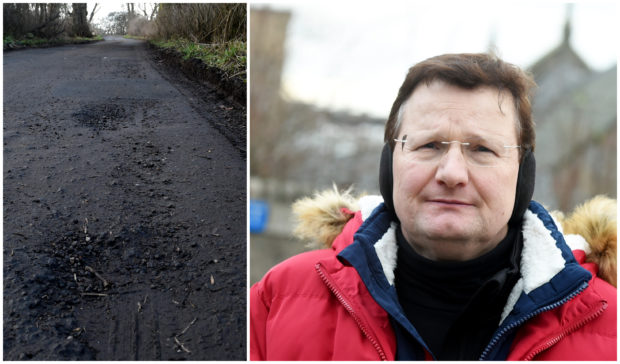 An Aberdeen care home has pledged to repair its grounds after fears its pothole-riddled entrance road could cost vital seconds during medical emergencies.
Reverend Markus Auffermann, joined by others from Woodside Parish Church, visits Persley Castle Nursing Home every month to lead worship and services for residents.
But the minister has branded the stretch leading from Mugiemoss Road up to the property's front door "a disgrace".
And he has chastised the facility's owner, Renaissance Care, for failing to properly maintain safe access to the home.
Rev Auffermann said: "We gladly offer monthly services at Persley Castle Nursing Home but to get to it we have to drive over a very bad, small and winding road that has numerous potholes in it and even trees and branches lying on it.
"If we from the church have great difficulty reaching the care home, then what about an ambulance or GP who needs to get to the residents there?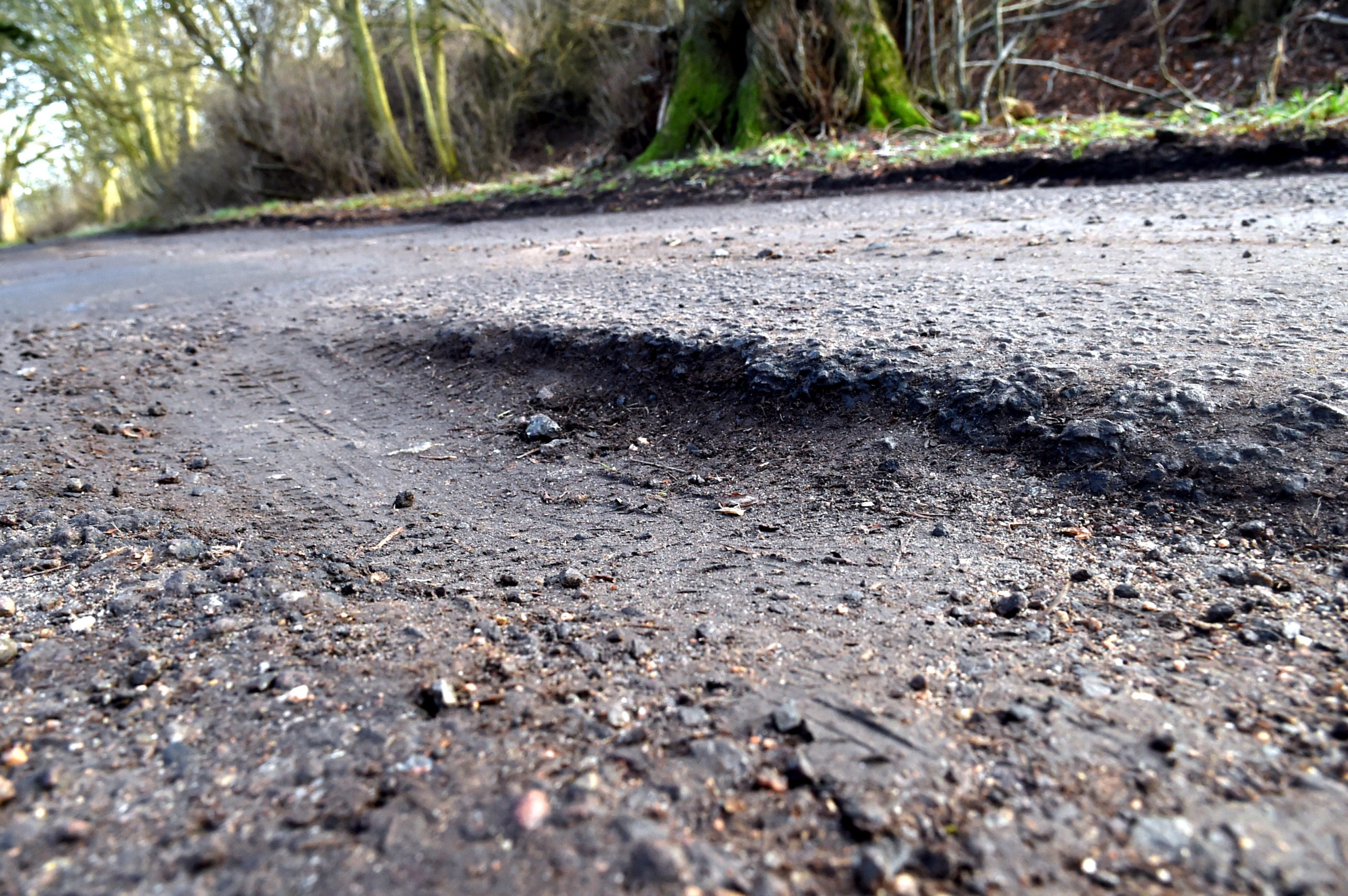 "That would be particularly worrying in an emergency, where every second counts. I feel very sorry for them."
He added: "This situation needs to be improved as soon as possible for the sake of the staff and residents.
Renaissance Care claims it resurfaced portions of the road last summer, but it has since been exposed to bad weather and other "external factors" – meaning it once again requires to be fixed.
A spokeswoman for the firm said: "We are aware of issues with the road leading into Persley Castle care home.
"Repairs to the road surface were carried out in May 2019 but, due to adverse weather conditions and additional external factors, further repairs have since been exposed.
"We are currently working on plans for a long-term solution that will ensure the continued safe and ease of access to the home."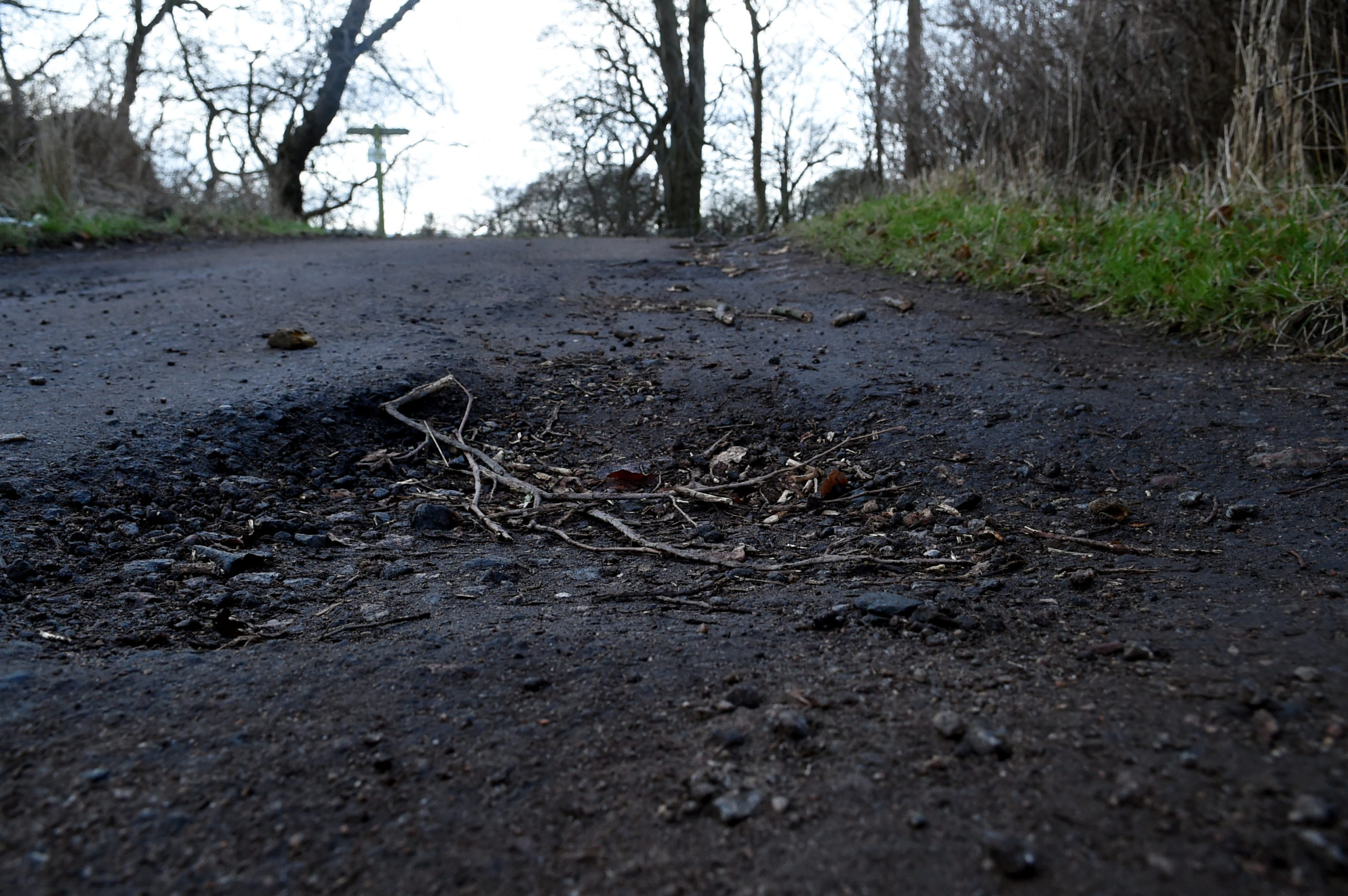 Pressure to ensure the route to the care home is clear has also been added by the emergency services.
An ambulance service spokesman said: "Access to property is always a key consideration for the Scottish Ambulance Service.
"We would urge any land owner in Scotland to ensure roadways and footpaths are always kept clear in case an ambulance is required to attend."