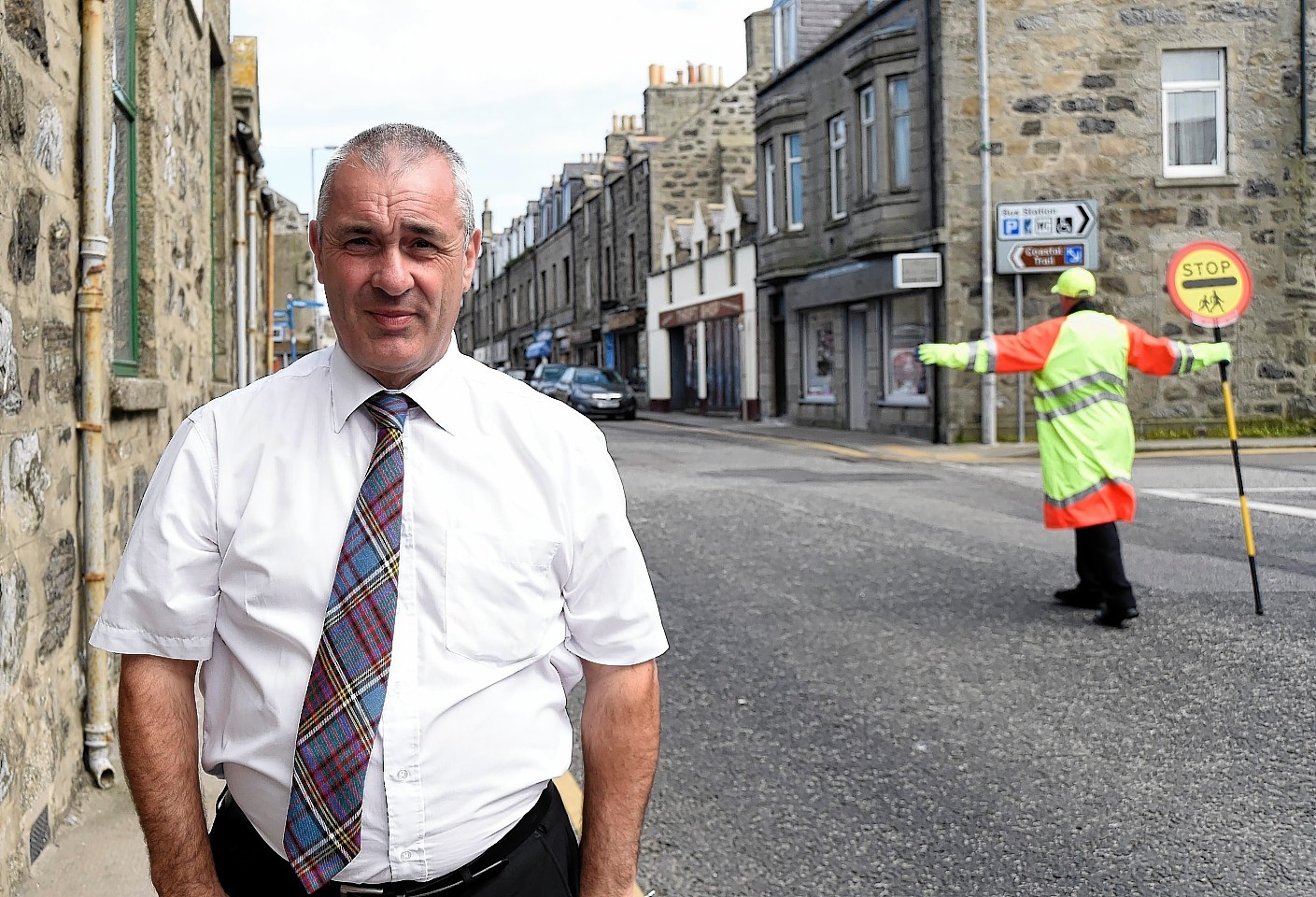 A prominent north-east safety campaigner has urged drivers to pay heed to school crossing patrollers who put their lives "on the line".
Fraserburgh councillor Brian Topping spoke out after a local lollipop man raised concerns about a busy junction used by youngsters travelling home from school.
The crossroads where Caroline Place meets College Bounds, near Fraserburgh Old Parish Church Centre, is notoriously busy.
Mr Topping, a member of the Scottish Parliament's cross-party group on accident prevention and safety awareness, said: "The lollipop man has been in touch with me – he's nearly been run over four times this week.
"It's a very busy junction and there appears to be a total disregard for safety.
"He was about to pack in his job because he's putting his life on the line."
Mr Topping said the stretch of road would benefit from flashing lights to warn drivers of children crossing to reach youth clubs in the Penny Schoolie at the church.
He added: "My concern is the safety of children crossing and of the crossing patrolman.
"I think flashing lights will make people ultra-aware. It's on a very bad junction, and to me the wellbeing of the kids and lollipop man are vital.
"Accident prevention is what I'm about – we need to make drivers 100% aware of the crossing so they can pay heed."
The patroller who raised concerns with Mr Topping declined to comment last night.
Figures from Road Safety Scotland show at least three children aged between 0-15 are killed or injured on Scotland's roads each day.
Just under half are pedestrians, and most accident happen as children return home between 3pm and 6pm on weekdays.
Earlier this year councillors called on police to crack down on illegal parking outside Fraserburgh's schools. Concerns were raised about congested streets limiting driver visibility around busy school entrances.