Fears have been raised that Elgin High Street could be "collapsing" under the weight of cars ignoring parking rules.
The Plainstones were pedestrianised nearly 30 years ago with cobbles restored to the area to recreate its historic appearance.
Today many of the stones are chipped or broken with some gone completely, leaving a hole in the road.
Meanwhile, some areas around drain covers are subsiding with sections appearing to have sunk into the ground.
Elgin Bid fears the increasing concerns are a result of drivers ignoring parking rules, creating traffic levels on the High Street the cobbles were not designed for.
'We could lose our beautiful High Street'
Current parking rules restrict the use of the Plainstones to just delivery drivers, and only then outside the protected period of 11am to 4pm.
However, the signs are often ignored by motorists with dozens of drivers, vans and HGVs using the central area throughout the day.
Elgin Bid manager Angela Norrie says parts of the High Street are now "collapsing" with broken cobbles and paving slabs now a common sight.
She said: "This year there has not been a week that has gone by that our team has not reported broken cobbles. They're going in on themselves and it keeps getting worse.
"It's the traffic increase. There isn't supposed to be that level of traffic on the stones.
"We understand that there will be stores that need to receive deliveries, but there are cars on the Plainstones every day that shouldn't be there.
"When they're broken they get replaced, but replaced using concrete which changes the look of the whole area.
"It's so sad we might be losing part of our culture and it's a beautiful part of Elgin."
Broken stones on Elgin High Street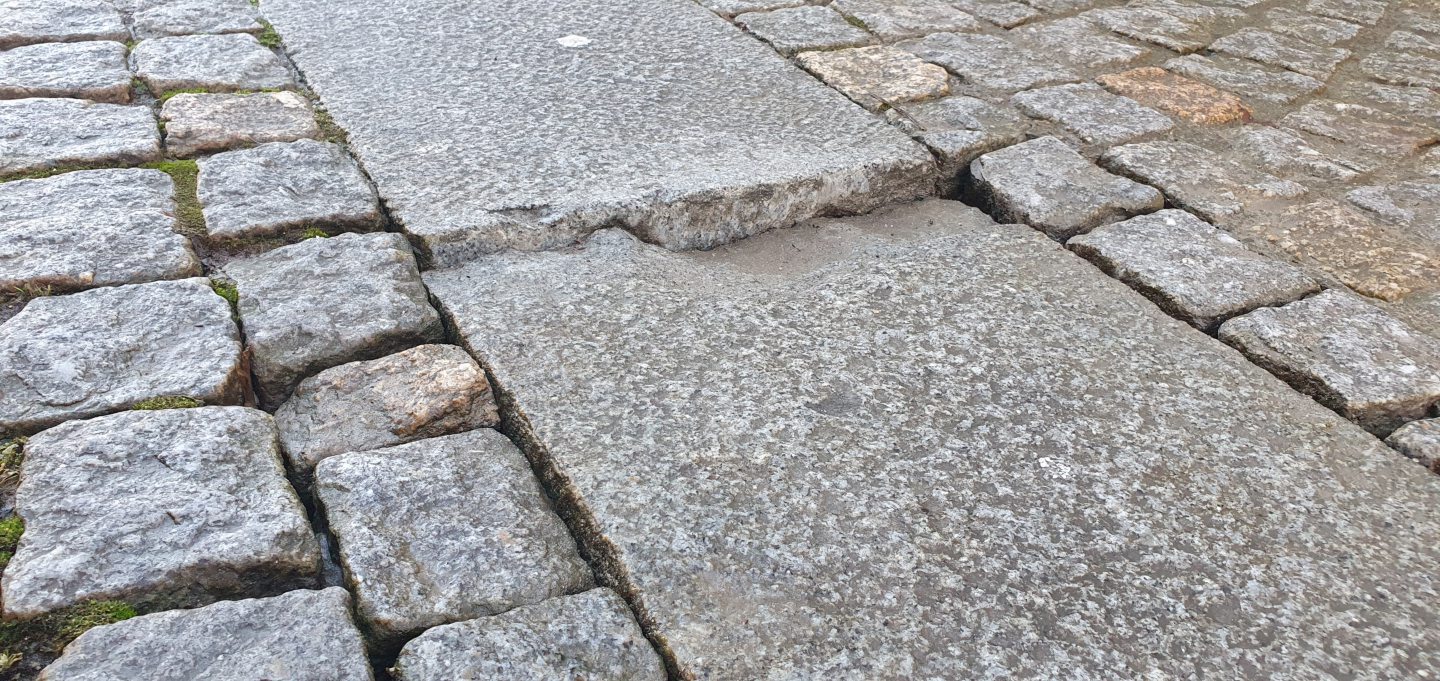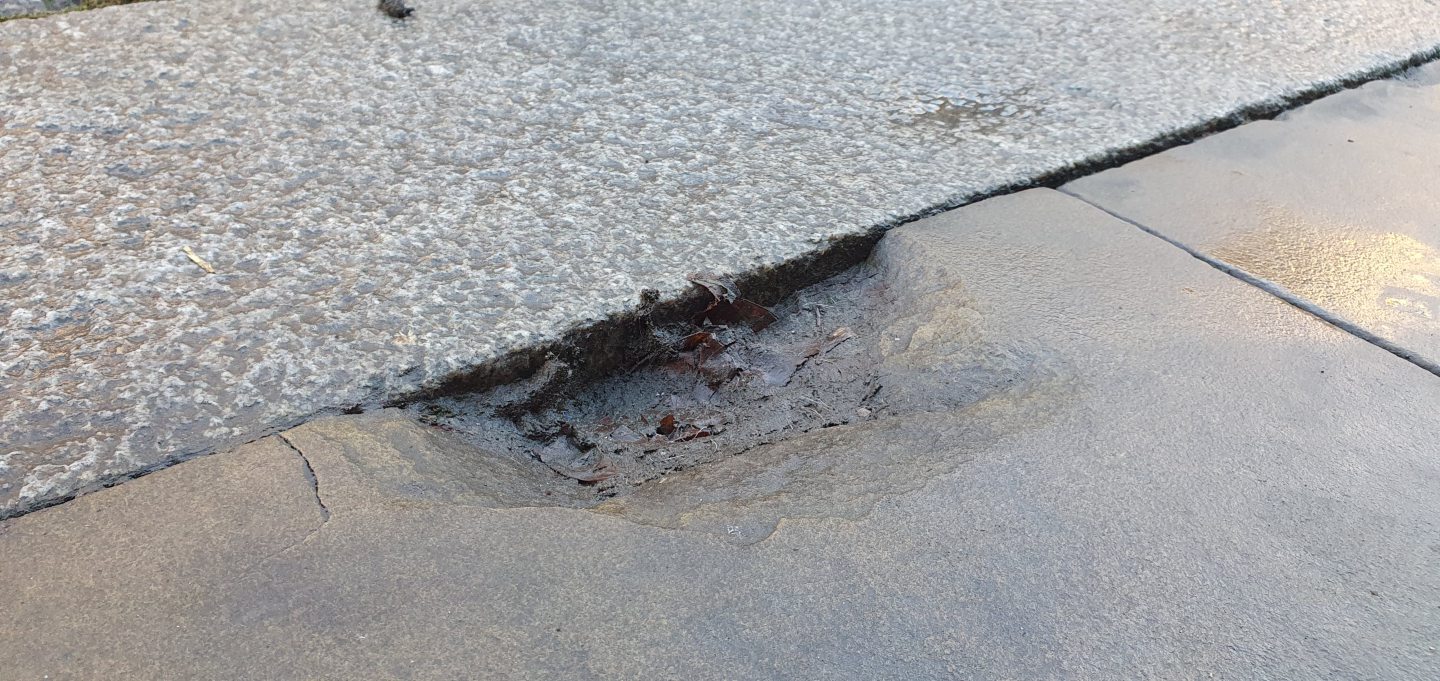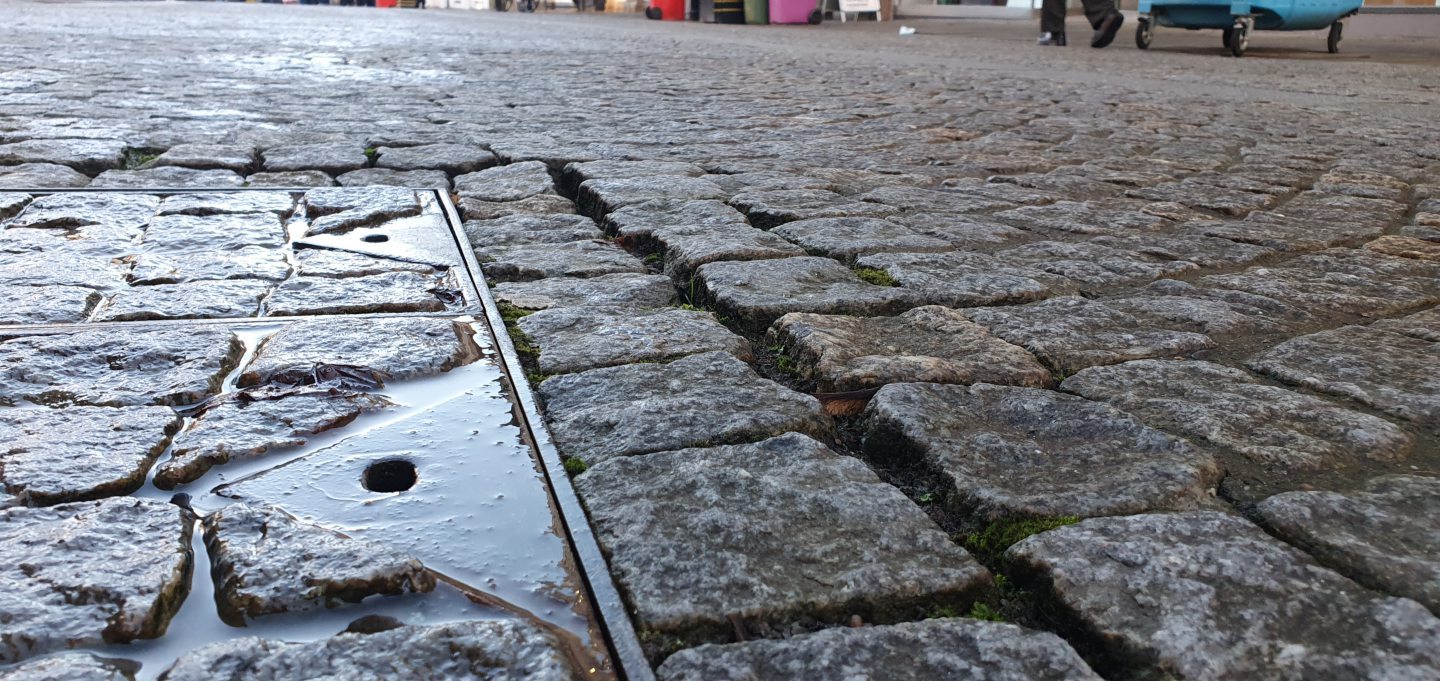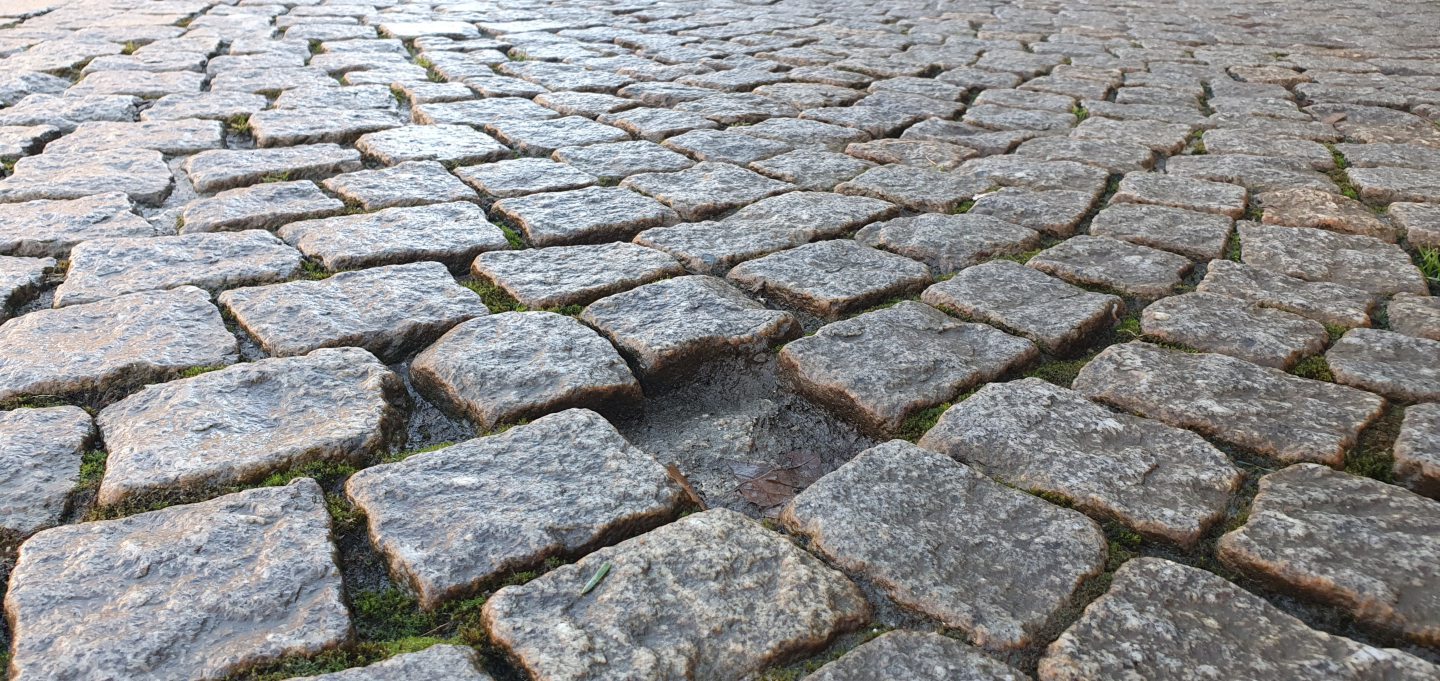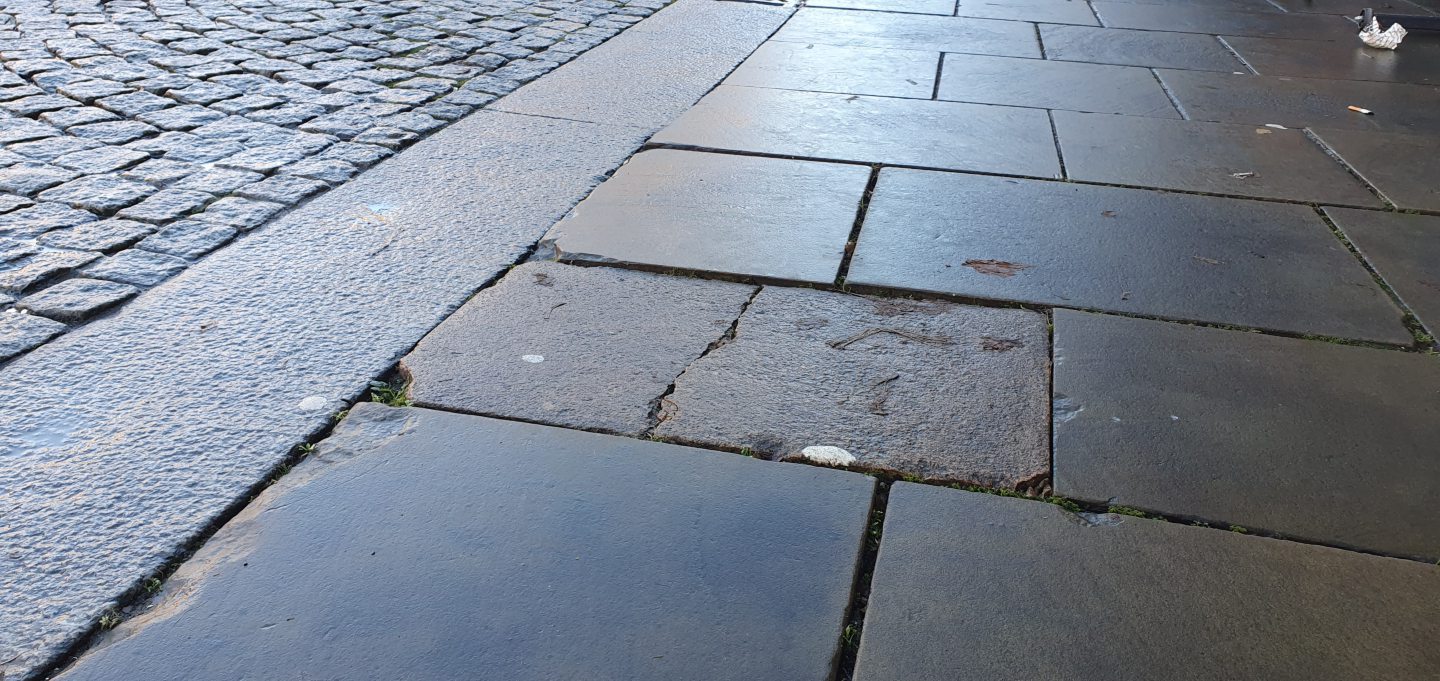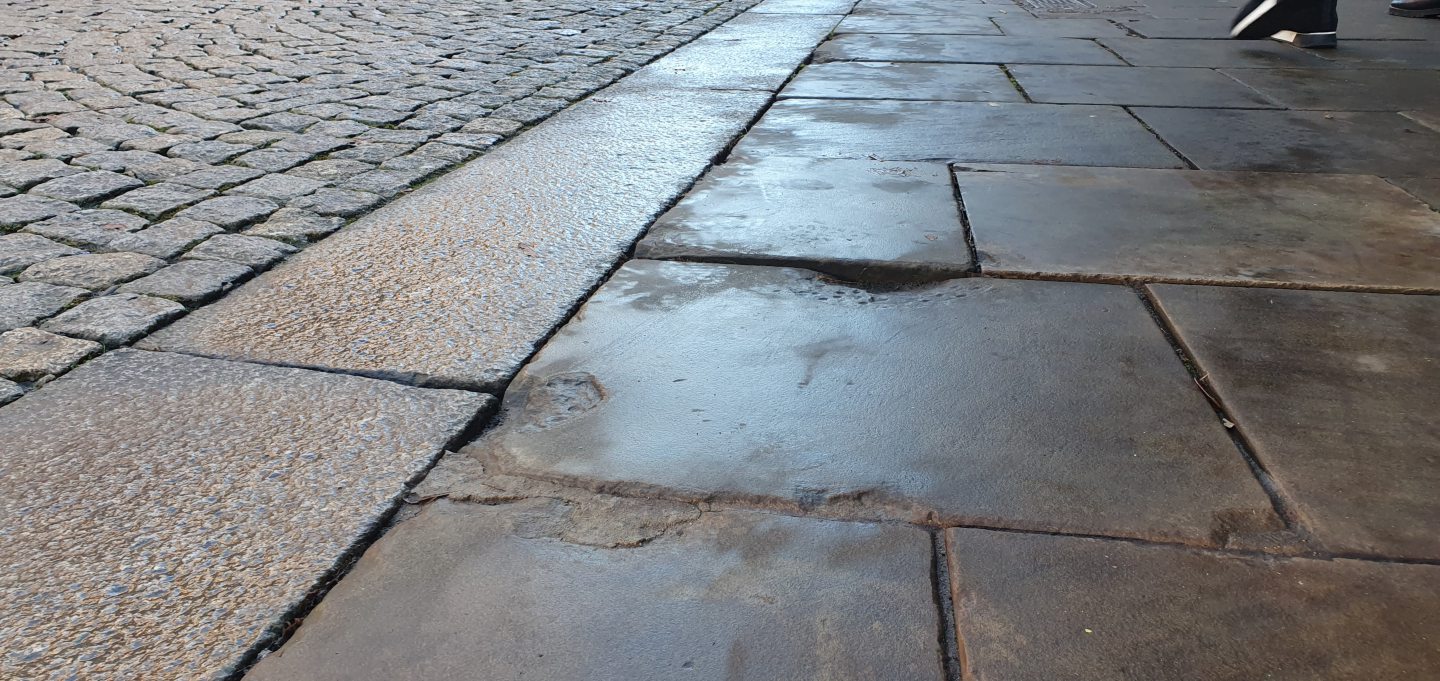 Could bollards be used to protect Elgin High Street cobbles?
During a walk of the Plainstones, dozens of partially subsided cobbles, missing stones and chipped slabs could be seen on the road.
Many could be classed as potential trip hazards by causing uneven surfaces.
Moray Council has proposed installing traffic bollards on the High Street and some surrounding roads to enforce current parking rules.
If approved, the measure would create a physical barrier to reduce the traffic flow on the Plainstones.
The local authority is currently in the initial stages of examining whether it is feasible to install the bollards. The equipment would rise and fall automatically when driving rules come into force.
However, the barriers would not address parking concerns outside of the areas where they have been proposed for.
Returning traffic wardens to the streets has been suggested by many as the only way to stop motorists mounting pavements, parking on double yellow lanes and ignoring driving rules.
Moray Council has warned traffic wardens are likely to be prohibitively expensive.
Police have stressed they do not have the time to enforce the current rules enough to solve the problem.
Parking headaches, traffic cones in the fountain and so many vapes: A day on the front line of Elgin High Street