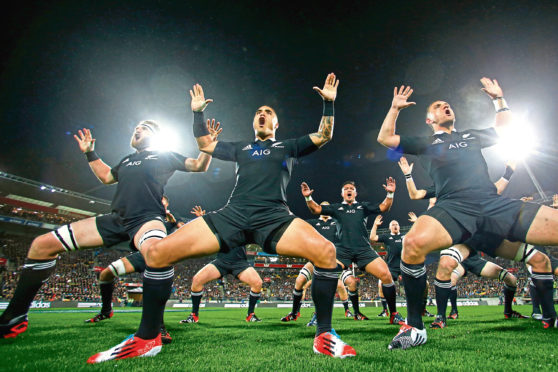 I've often remarked on the close parallels between business and sport, two competitive fields of endeavour that severely test the character of participants but offer glittering prizes for success.
Both activities teach those involved they need to be team players, to respect the rules and to play to win, with 100 per cent commitment.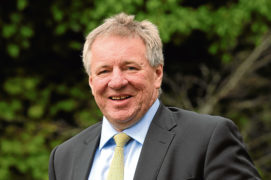 Leadership is crucial in business and sport. My football hero Sir Alex Ferguson expressed it succinctly: "My job was to make everyone understand that the impossible was possible." He certainly succeeded and that job description applies to business leaders as well.
Another iconic sporting example applicable to the business world is the philosophy the New Zealand All Blacks developed to recover from a bad patch around 2004. Based on the principles of Humility, Excellence and Respect, it carried them back to peak form. Their maxim "Keep a blue head" – meaning remain focused under pressure – is equally relevant in the boardroom.
Business and sport are natural bedfellows, even complementary. Today business is forging ever closer links with the sporting world, to mutual advantage. Sponsorship is the key interface between sport and business.
For business, the benefits of sponsoring a major sporting event are obvious: it builds the brand. A company's name and logo prominently displayed around a stadium or on the clothing of sports stars greatly enhances its profile.
Not only is the brand widely exposed, it is seen in association with sports men and women who are liked and respected by millions and who support values shared by their sponsor. It means reaching people through their passion.
In the sport of golf, Aberdeen Standard Investments is proud to be the title sponsor of the Men's Scottish Open and Ladies Scottish Open, as well as Global Partner of The 2019 Solheim Cup. Our commitment to these tournaments is about a lot more than badge stamping the events.
It's about promoting values we share with the participants. The successful ASI Ladies Scottish Open and the way we have grown it into one of the most prestigious events on Tour is part of our drive to promote inclusion and diversity. In pursuit of that objective ASI will be holding its 5th Annual Diversity Summit during the week of the Solheim Cup at Gleneagles in September, with 250 attendees focused on issues of equality, innovation and experience.
Sponsorship also gives businesses an opportunity to meet their obligations in terms of responsible capitalism by supporting local economies and communities. Last year the economic impact on East Lothian of hosting the ASI Men's and Ladies Scottish Open tournaments was estimated at almost £5.5 million.
That represents an economic boost filtering through an entire community, benefiting many people who have never been on a golf course in their lives. Scotland-wide, golf tourism is worth more than £286m annually.
For business, another advantage of engagement with sport is that it enables a company's workforce not only to gain the experience of participating in sponsored events but also to take part in sporting competitions both in-house and with local communities globally.
Sponsorship begins at home and Aberdeen Standard Investments, true to its native roots, has for some years sponsored the Aberdeen Boat Race, now in its 24th year and regarded by many as Scotland's equivalent of the Oxford-Cambridge contest. It's a highlight of the sporting year in the north east and we're proud to have supported it for so long.
Business people can learn a lot from the sporting community. Superficially, our respective activities might look very different, but both are based on the instinct for healthy competition and the points of resemblance are striking.
Ambition, dedication and the determination to win are shared experiences. So are the challenges, the stress, the near misses, the setbacks and sometimes the heartbreak. In both activities the participant's character is tested to breaking point. The tension of match point on Centre Court at Wimbledon could serve as a metaphor for the crucial stage of a major business deal.
Sport makes its participants better people. Business should do the same. The discipline of being team players, of striving for a common good and a better world should inspire entrepreneurs. We should adopt the All Blacks' motto: "Leave the jersey in a better place."
Martin Gilbert co-CEO of Standard Life Aberdeen