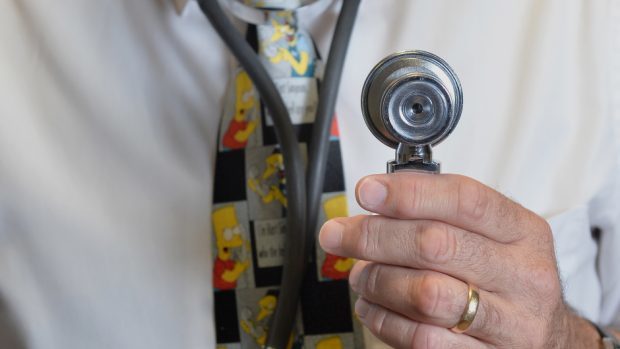 The couple came into my surgery and sat down. They had booked appointments one after the other and, although I had seen each of them many times in the past, I was not aware of any pressing ongoing issues.
From their demeanour it was clear there was something important they wanted to discuss and, after a short pause, we got down to business.
They said they were aware they were getting older, each now nearing 80, and both were worried if they became seriously ill modern medicine, with all its sophistication, might lead to them being kept alive with no concern for the quality of life they were left with.
They were concerned this was not a suitable subject for taking up a consultation time, but I reassured them the more I can understand what matters to them, the easier it will be to care for them appropriately.
In fact, we now have the ability to document just these sort of discussions and save them in what we call an anticipatory care plan, which can be accessed not only by the practice but also by out-of-hours and hospital doctors.
We started with the husband. I knew him well as he had a long history of chronic lung disease, resulting in recurrent severe chest infections. He was aware he was becoming more frail but although his walking was severely limited even when he was well, he still enjoyed a happy life and took great joy in his children and grandchildren.
His fear was that he would have a protracted time at the end of his life suffering, but with no hope of a reasonable recovery. I was happy to document that but aware I might not be able to give the sort of yes/no answers I felt he sought.
For instance, if his heart stopped or he stopped breathing, would he want resuscitation? He was clear that he would not.
We discussed that if he should become so ill that we would normally consider intensive care, this might not in fact be offered to him as the chance of a reasonable recovery would likely to be so small. On the other hand, he always had a good response to less invasive treatment in hospital in the past and he agreed he would still want to take advantage of that if it was offered.
He was relieved. The discussion had been useful to all of us and we summarised it with a clear DNACPR – Do Not Attempt Cardio-pulmonary Resuscitation – order and loaded it on to his patient record so others were aware of his wishes.
His wife was much fitter. She had rarely needed much in the way of treatment beyond a blood pressure tablet each day, plus regular monitoring. She continued to live an active life but had made the decision that she valued the quality of her life above its duration.
Being able to care for her husband and seeing her family grow up were what mattered most to her. She was someone who would be likely to benefit from resuscitation and she was clearly conflicted between doing all she could to recover to be there for her family versus her fear of being left permanently disabled.
We stopped short of completing a DNACPR form for her but, instead, documented her wishes as best we could. I stressed this should just be a starting point and they should have no hesitation to get back to me if their wishes or their situation changed.
Their family was not aware of their wishes. I urged them to appoint a power of attorney, as there is nothing more disheartening than having family members who are aware of a patient's wishes but who do not have the legal power to act on them.
This appointment took place before Covid and the pandemic has made these discussions even more important as we all face up to the possibility of becoming seriously ill.
Modern medicine has pushed what can be done to keep us alive to new lengths. But it has its limits and cannot prevent us from becoming frail with age.
We have reached out to some of our most frail patients to raise the issue with them, but this is much more difficult than having the patient contact us when they feel ready.
That said, most people are simply happy to be guided by their doctor, but some really value the chance to have on record what matters to them and to share their concerns about what treatment might be offered.
Many doctors, when asked, would not necessarily choose all the treatments they would routinely offer their patients. We fear being criticised for not offering every treatment in the book. Sometimes we need to stop, ask the patient, and have the bravery to suggest the best course of action may be one that prioritises quality of life over duration.
I realise, with a twinge of discomfort, that I hold power of attorney for my parents and, although I think I know what they would wish to happen, I don't have anything written down. I must get on the phone.
---
Dr Miles Mack is a GP in the Highlands and the former chairman of the Royal College of General Practitioners Scotland