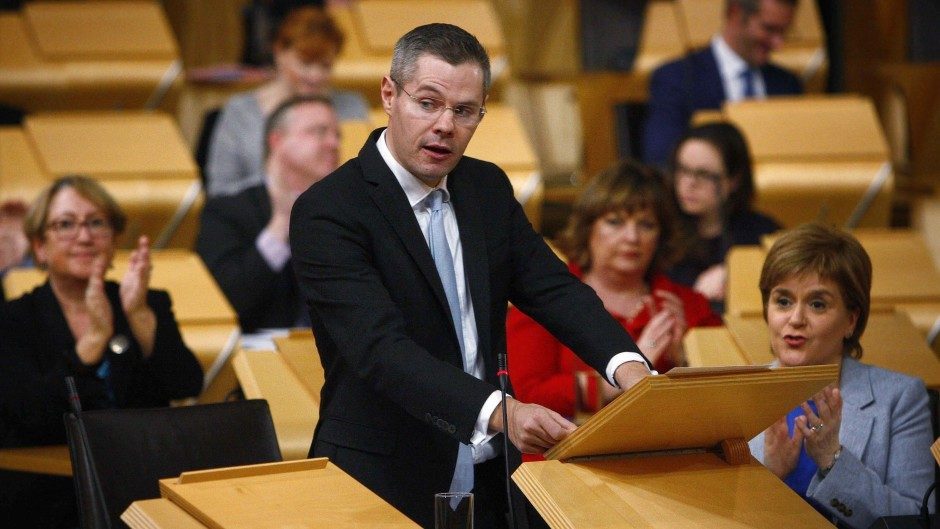 A £90million price tag was put on support for the Scottish Government's budget as opposition parties threatened to derail the SNP's first major vote of confidence as a minority administration.
Patrick Harvie, co-convener of the Scottish Greens, said his MSPs could not back the financial plan as it stood because it contained "astonishing cuts" to council services.
Scottish Liberal Democrat leader Willie Rennie urged first minister Nicola Sturgeon to reverse education spending reductions.
He said: "As college funding has been cut in real terms by £90million compared with seven years ago, wouldn't it be right for us considering all those challenges to reverse that cut in full?"
Ms Sturgeon insisted the draft budget prioritised the economy and education, and included a £750million attainment fund to reduce the gap between richer and poorer pupils.
She said: "We have put forward a budget that I think has the right priorities but, of course, we remain open to discussing the detail of that with any party that wishes to engage with that in a constructive way."
Earlier in the day, Mr Harvie said: "I don't think we can support a budget that has such astonishing cuts to local government services.
"Local services are the ones that people rely on day in and day out.
"We need to be investing in those services and protecting the wellbeing of the people who are delivering those services, who have suffered year after year after year of real terms pay cuts."
Given Labour and the Conservatives are extremely unlikely to give any ground to the SNP, they need either the Greens or the Lib Dems to at least abstain to ensure the budget passes.