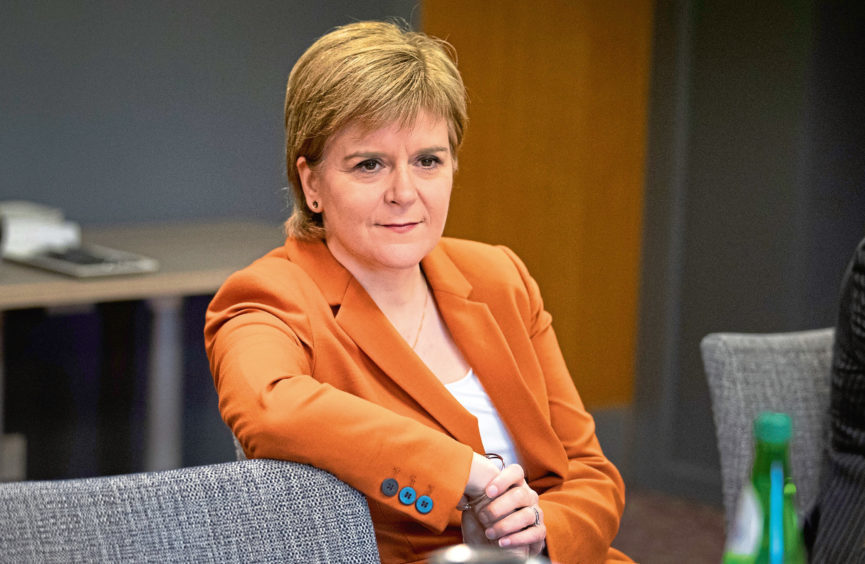 Nicola Sturgeon was challenged over high transport costs in the Highlands when she took part in a young people's Question Time.
The first minister was told that poor transport links in remote and rural communities were deterring school leavers from going to university.
At the Question Time Next Generation event Ms Sturgeon was asked by children from Rogart, Sutherland, what her government was doing to encourage young people to stay in the Highlands.
Ms Sturgeon said efforts were being made to encourage businesses into rural areas and superfast broadband was being extended.
She added that it was important to attract doctors, nurses and teachers to remote areas.
Her answer was then challenged by the Razannah Hussain,17, from Alness, one of the co-hosts of the event run by Children in Scotland and YouthLink Scotland.
Ms Hussain said she didn't think she would be able to stay in the Highlands because of the cost of getting around and the lack of transport infrastructure.
"It is so difficult to get around to, for example, universities," she said. "Almost 30% of young people said the cost of transport stopped them from accessing education."
Ms Sturgeon admitted transport cost was an issue that the Scottish Government had to "think carefully about".
She said: "We invest a lot of money in roads and that can be controversial because of the climate change arguments.
"We have invested a lot of money in trying to expand rail services, particularly in rural communities.
"But doing that and trying to make sure we keep the prices affordable is not an easy challenge. But it is certainly something that we need to give a lot of thought and consideration to."
Later Ms Sturgeon was unable to give a definitive figure when she was asked the price of bus ticket in her Glasgow Southside constituency. Ms Sturgeon said she thought it was "two pounds something". Tickets cost from £1.65.
Ms Sturgeon also said that she wouldn't refuse to meet Donald Trump as first minister, but admitted she would shun him if she were an "ordinary citizen".