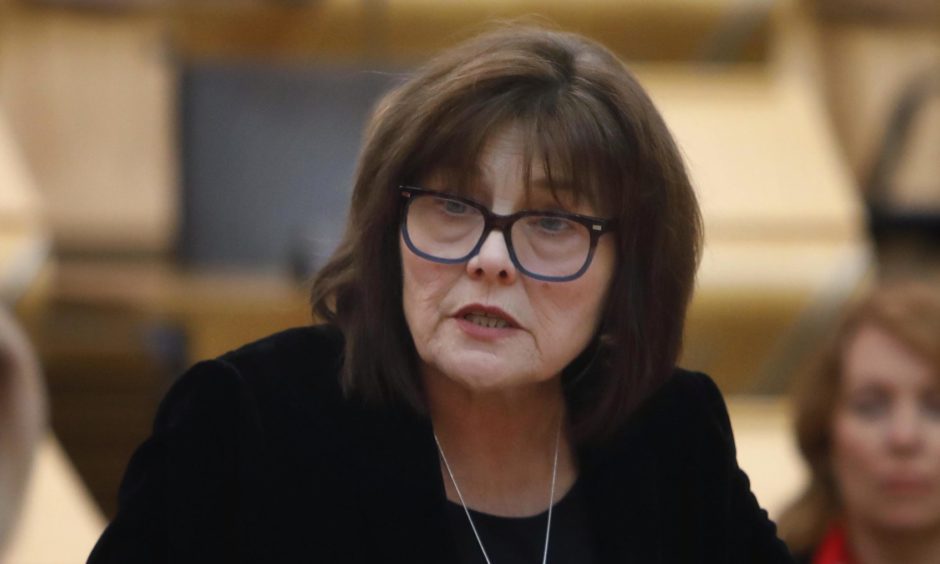 The number of intensive care beds in Scotland is to be quadrupled to more than 700 to save patients infected by the coronavirus.
The dramatic escalation of intensive care planning was part of an anti-coronavirus package announced by Health Secretary Jeane Freeman including measures to protect the most vulnerable and the abolition of parking charges at major hospitals including Ninewells.
Humanitarian assistance centres are to be set up across the country to support the 2,500 people with complex medical conditions who have been told to self-isolate for 12 weeks.
Ms Freeman also said the NHS had received nearly 3,300 queries from retired medical staff seeking to return to work to help cope with the pandemic.
Given the scale of the challenge we are now planning to quadruple our ICU capacity to over 700 as quickly as we can."

Jeane Freeman, Health Secretary
Before Ms Freeman updated Holyrood on her latest plans, the Scottish Government had proposed to double intensive care units (ICU) to 360 beds.
But in another indication of the magnitude of the challenge facing the NHS, Ms Freeman announced that the plans had been revised.
"We are well advanced in our work to double our ICU capacity to 360 beds. Facilities are being re-purposed, staff are being trained and beds are being freed up," Ms Freeman said.
"Our response to double ICU capacity is the international standard in response to a pandemic. But given the scale of the challenge we are now planning to quadruple our ICU capacity to over 700 as quickly as we can."
The Health Secretary said a "pipeline" of ventilators was coming to Scotland and the government was working with suppliers to make sure they arrived as quickly as possible.
Thousands of protective face masks, aprons and gloves were being delivered to social care providers to protect staff against the virus.
Ms Freeman said health boards would "rapidly scale up" coronavirus testing of medical staff and laboratories would be asked to support this so that NHS staff did not self-isolate unnecessarily. Spare NHS capacity would also be used to make sure medical staff can get back as quickly as possible.
Following concern that NHS staff would be penalised by having to pay parking charges at work, Ms Freeman announced that cars could be parked at Ninewells, Edinburgh Royal Infirmary and Glasgow Royal Infirmary free for the next three months.
Ms Freeman said there had been a "tremendous response" to the plea for recently retired medical workers to return to work. There had been nearly 3,300 queries to the national recruitment hub.
Final year nursing and midwifery students are to be put on placement for the last six months of their degree. That will enable them to do paid work in NHS as well as complete their studies.
Nursing and midwifery students in their second year will also be able to do work in social care settings whilst continuing with their courses.
The new humanitarian assistance centres will support people with transplanted organs, have specific cancers, rare diseases, are on immunosuppression therapies or have severe respiratory conditions.
People in this category have been told to self-isolate within their own households and there will be some who do not have family support.
Ms Freeman said the conditions imposed on them were "incredibly hard" and the NHS would be writing to the 2,500 people most at risk to advise them how to keep safe.
The centres would involve local GPs and resilience partnerships. They will help manage conditions, make arrangements for managing medicines and carers. There will also be grocery deliveries.