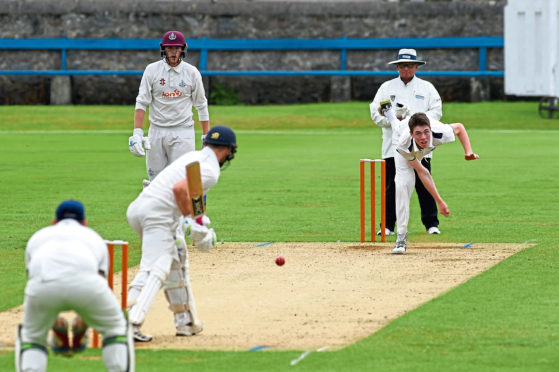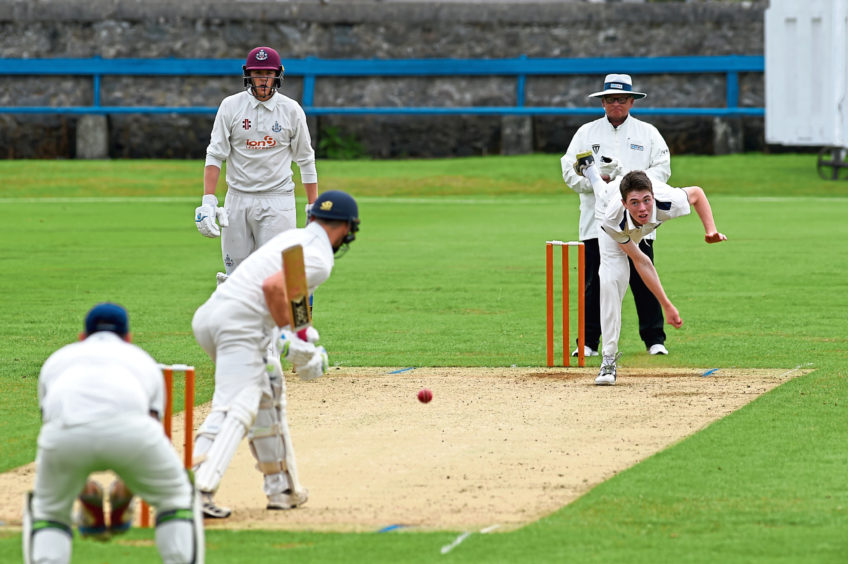 Aberdeenshire are all but relegated from the Eastern Premier after another batting collapse saw them fall 140 runs short of the Forfarshire total of 279, and now face the possibility of being finally put out their misery by city rivals Stoneywood-Dyce in the penultimate fixture of the season this weekend.
But there were words of optimism from veteran opener Grant Jamieson.
He said: "Going down is not good, but it's not a disaster. I am one of the oldest players in today's team which is full of youngsters who will learn from this experience."
The fixture will be played in Perth due to Scotland having first call on Mannofield for their World Cup qualifier against Papa New Guinea on Saturday, and with both clubs failing to come to an agreement on a neutral venue, the derby game will now be played 90 miles away.
After winning the toss Kenny Reid, the Shire captain, elected to field on what was a surprisingly dry pitch, given the heavy overnight rain, and a tribute to the skills of Ken McCurdie, the club's head groundsman.
Forfarshire, one win away from winning the league, made a confident start, scoring freely in the opening overs, only to run into an inspired spell of bowling and fielding from Shire, who reduced the Forthill side from 27 for no wicket to 44 for three.
Among the Shire victims were Chris Greaves and Michael Leask, the latter going for a first ball duck, superbly caught in the slips by James Musgrave off the splendid bowling of Ian Kirk, who made early claims for man of the match with his two prize wickets, and the magnificent running out of Greaves to give Shire the advantage.
Forfarshire, led by opener Craig Wallace (73) who enjoyed a partnership of 88 with Callum Garden (44) and then another of 54 with Usain Mohammed (26), wrestled back the initative, only for Shire to hit back with three wickets to reduce the visitors to 189 for seven.
Any hopes of a total of less than 200 were dashed by a stands of 53 and 37 from the late order Forfarshire batsmen, including an unbeaten 37 from Jack Hogarth, who then went on to be man of the match, taking five wickets for 26 in a Shire collapse, now a familiar sight for supporters.
The exception among the clattering of wickets was skipper Reid who looked capable of carrying his bat, but was unfortunate to be caught behind off the bowling of Hogarth for a splendid 48, but with only Calum Mackaness (20) and Lewis Munro (26) standing up to be counted, Shire were bowled out for 139.
Kirk claimed the bowling honours for Shire with three for 46, but Mackaness and Munro weighed in with two apiece.
It now remains to be seen if Shire can win their remaining two games, against Stoneywood-Dyce and Carlton and defy the odds.