 What started as a World Cup adventure with Scotland turned into a lifetime of unforgettable memories.
Alan Grant was a Tartan Army footsoldier in Argentina 40 years ago, intent on seeing Ally's Army march out of the group stages and towards success.
However, once the football went awry, a life of romance, political upheaval and imprisonment took its place.
His cousin Hamish MacDonald – the writer, poet and playwright who lives in Inverness – has written a song and a radio programme about Alan's experiences.
He is also preparing a one-man show to debut at Belladrum Festival in August.
MacDonald said: "I wrote a song about watching Alan go off to Argentina, Archie Gemmill's goal against Holland and playing Iran. I'll be performing the one-man show as Alan at Belladrum.
"I did think about going myself in 1978 but I couldn't afford it, or get the time off. I remember everyone being deflated by the Peru result. I went to games against Wales and Czechoslovakia in 1977 but not the one at Anfield, against Wales, where we qualified. Alan had been to the 1974 World Cup in Germany and the European championship qualifiers."
Grant met his first wife Silvina in Cordoba, where Scotland played Peru and Iran in 1978. A romance blossomed in a time of brutal military oppression in Argentina, under the dictatorship of Jorge Videla, who came to power under a coup in 1976.
Up to 30,000 political dissidents are estimated to have "disappeared" under his watch, with Grant seeing one of his neighbours in Cordoba vanish after merely stepping outside for a cigarette.
The Escuela Superior de Mecanica de la Armada, a naval school in Buenos Aires, was one of the biggest detention and torture camps of the Videla regime, stationed less than two kilometres from the Estadio Monumental, River Plate's home stadium and where the World Cup final was held.
Grant was to experience the harsh reality of living in Argentina himself; he was caught on camera holding a pole for a communist party banner. He was taken to a police station and put in a holding cell on his own, with fellow prisoners sliding food under the door for him.
He was shown the sewers under the ground and asked if he could survive being down there. Sleep inevitably eluded him, kept awake by the fear of his potential fate.
His escape came with the intervention of the British embassy and, after a dramatic journey home which saw him expelled from Colombia, he made the decision to return to Argentina later in 1978 upon hearing Silvina was pregnant.
The memories of the time are still fresh for MacDonald.
He said: "We would hear occasional dispatches but it was hard for him to say what was going on, as there was censorship, so it just had to be regular family news. The regime was so heavy-handed; you could have associations with certain political parties and be in danger.
"He had a neighbour who went out for a cigarette and was never seen again. People were condemned as terrorists but Alan was knowledgeable about what was going on. He came home through Ecuador and there was a bridge over a ravine to get into Colombia.
"His passport wasn't stamped and he was expelled from Colombia, probably the most violent place on the face of the earth. He went back to Quito and ended up missing a friend's wedding in Birmingham.
"When he went back to Argentina in December 1978 he found out his girlfriend was pregnant – he was going to be a family man. He started working in an accountancy office and settled down in a farm near Cordoba.
"I don't remember anything being said at the time about the World Cup going there but we all knew what had happened in Chile. Scotland had played a tournament the year previous against Argentina, Brazil and Chile to acclimatise themselves and there was tremendous uproar about them playing in the Estadio Nacional in Chile, which had been used as a concentration camp by the Pinochet regime. Dennis Canavan, the MP for West Stirlingshire, raised it in Parliament.
"For that period, football and politics seemed to overlap and the Argentinian regime were keen to use the World Cup as a front, showing the world what a strong country they were.
"Once Scotland went out, the fans that stayed on supported Argentina. They knew it was a feather in Videla's cap but they were caught between a rock and a hard place. They were happy to support the Argentina team but could see how the regime exploited its success."
Grant had five children between Silvina and his second wife Miriana, a Peruvian, before returning to Scotland to live in Renfrew – his grandparents' hometown – in 1993.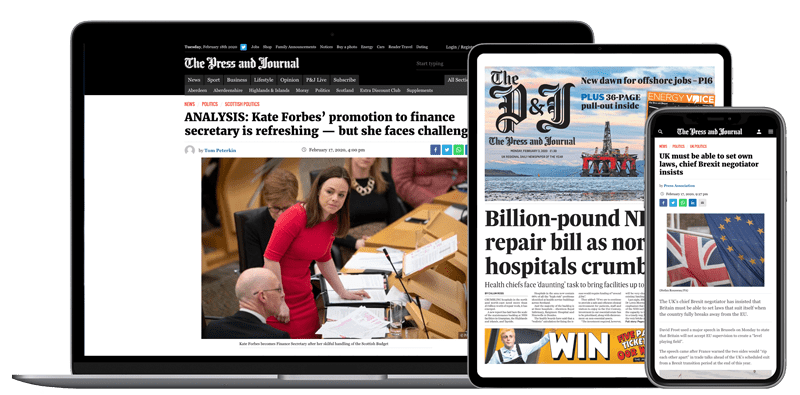 Help support quality local journalism … become a digital subscriber to The Press and Journal
For as little as £5.99 a month you can access all of our content, including Premium articles.
Subscribe