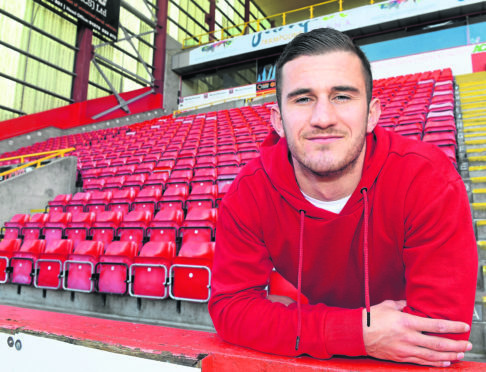 Dominic Ball is determined to carry on where he left off after completing his return to Aberdeen yesterday.
The Englishman has rejoined the Dons on a season-long loan deal from Rotherham United and wants to maintain the post-split form which secured second place for his side at the end of the last campaign.
Ball said: "I'm delighted to be back and ready to go for the season. One of the big decisions for me was to go where I knew everyone so I could hit the ground running straight away.
"We really enjoyed our end to the season and we want to carry on that level of performance and winning mentality we all had as a group of players."
Dons manager Derek McInnes is pleased to have Ball, who established himself in a central midfield role at the end of the campaign, back in his squad.
He said: "I'm delighted to welcome Dom back. He showed exactly what he is capable of in the latter part of the league campaign when he played a vital role in our post-split matches during which we were undefeated."