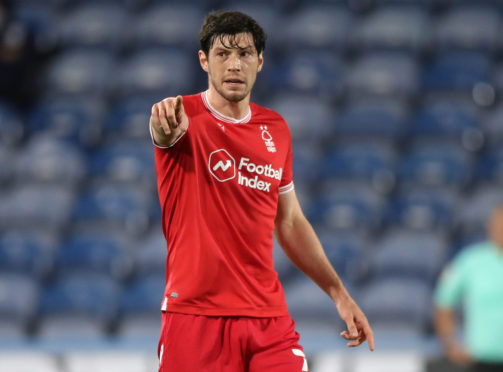 Scotland coach Steven Reid is confident Scott McKenna will make a success of his Nottingham Forest move.
McKenna meets up with Scotland this week fresh from his switch from Aberdeen and he has been thrown straight into a struggling Forest side in the English Championship.
After being linked with a move away for some time, McKenna finally got his break when Forest enquired last month. He has become a regular in the Scotland squad and Reid was impressed with his performances during the Israel and Czech Republic double-header last month.
Former Republic of Ireland international Reid also touched upon Oli Burke, who is in the squad for the Israel play-off semi-final on Thursday. Burke recently left Reid's old club West Bromwich Albion to join Scotland colleagues Oli McBurnie and John Fleck at Sheffield United.
Reid said: "He's gone from a big club in Aberdeen to a fantastic club in Nottingham Forest. It's a big move for him. He's played a lot of games for Aberdeen and gone into a totally different way of playing, with different challenges.
''I've played and worked in the Championship as a coach; it's relentless. Games come thick and fast, especially with the situation we're in and you're looking at a lot of games being crammed in.
"Sometimes you do need that new challenge to get yourself freshened up and hopefully for Scott that'll be the case. I'm sure with his mentality and ability, he's going to be a great success for Nottingham Forest. Looking back at our last camp, he was fantastic in both games.
"Hopefully it'll be a good move for Oli. It's a club that's not started great but he's on the back of an unbelievable season in the Premier League with a good manager, someone who I'm sure will be on him making sure he's doing the right things.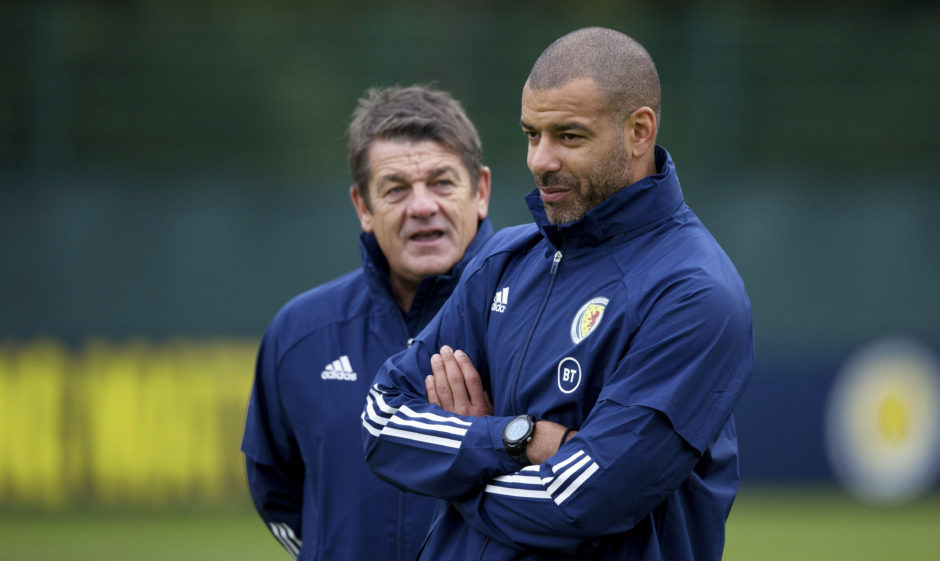 ''There's a couple of lads in the Scotland squad as well that will ease the transition with that move and it's good to see him get a lot of minutes under his belt. Hopefully that'll him in the long run."
Scotland have the benefit of three home games in a week, starting with Israel on Thursday, Slovakia on Sunday then the Czech Republic on Wednesday.
Reid said: "The focus has purely been on the Israel game – it has been since last November. We're fully prepared and I don't think we can really take too much from the previous game.
"Once this is done, we'll move on to another two massive games. We know what the Nations League is – we're in this position because of it – and because of three games in a short space of time the lads are in a position where you'd think they'd all be needed. The stage of the season we're at, that'll bring a real intensity we hope to training and the games going forward."
Reid is confident the bruising results suffered by Andy Robertson and Scott McTominay – Liverpool and Manchester United were beaten 7-2 by Aston Villa and 6-1 by Tottenham respectively – will have little impact this week.
He added: "The last few weeks in general have been incredible, with some of the scorelines and results. I'm sure once they come up and we all get together, it'll be Scotland mode and looking forward to the three games coming up.
"The benefit of this squad now – the last one we had, the lads were all at different stages of their fitness. This one is a little bit more getting up to real match-speed and fitness. It's good to see the players getting a lot of minutes as well."