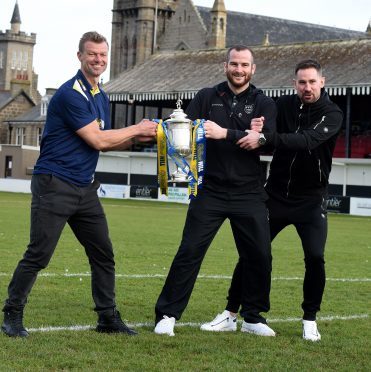 Fraserburgh captain Ryan Christie hopes the date of the rearranged Scottish Cup tie against Rangers is a good omen.
It was on January 31 in 1959 that Fraserburgh recorded their most impressive victory to date, toppling a strong Dundee side 1-0 in the national competition in 1959.
And the game against the Glasgow giants will be coming exactly 59 years on.
Christie said: "It will be 59 years to the day since Fraserburgh pulled off what was regarded at the time as the biggest shock in the history of the Scottish Cup.
"Fraserburgh played a Dundee team full of Scotland internationals and won 1-0.
"Hopefully, that can bring us some luck.
"We are all hoping that Sky Sports opt to show the rearranged game as that will generate some additional income for the club.
"It would also create a bit of history as it would be the first time a match involving a Highland League side would be broadcast live on television."
Broch midfielder Jamie Beagrie is likely to be unavailable for the match on Wednesday week as tomorrow he is due to go offshore for a fortnight.
Christie added: "I know that Jamie is going to be speaking to his bosses about working something out.
"There is a small possibility that he might be available but to be honest it's not looking good that he will be back onshore a week on Wednesday."
Christie, who works as a deputy sales manager at Peterhead, says he doesn't intend to try to take the day off work ahead of the Rangers match.
He said: "Our guys will just be treating it like any other midweek match.
"I will probably go into work a little bit earlier, probably at 6am.
"I will come home at 3pm for a short nap before having something to eat and heading to Bellslea.
"I don't think the fact that the game is now going to be on a Wednesday night under the lights is going to take anything away from it at all.
"We love playing at Bellslea under the lights and I think that will favour us a little bit more.
"The omens are good if we are superstitious. The tie will now take place on a memorable day in Fraserburgh's history."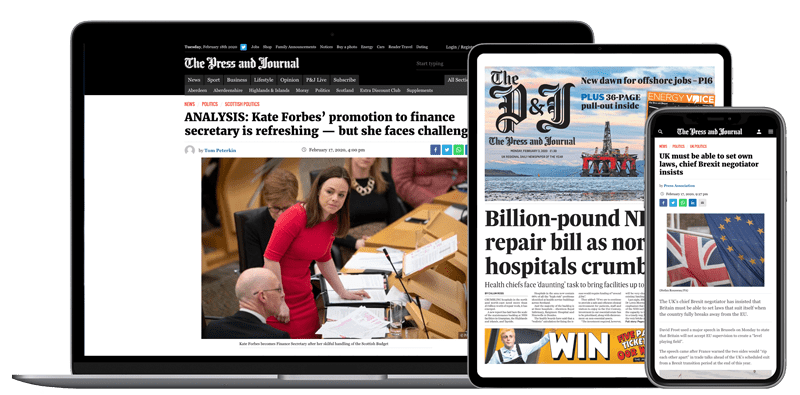 Help support quality local journalism … become a digital subscriber to The Press and Journal
For as little as £5.99 a month you can access all of our content, including Premium articles.
Subscribe