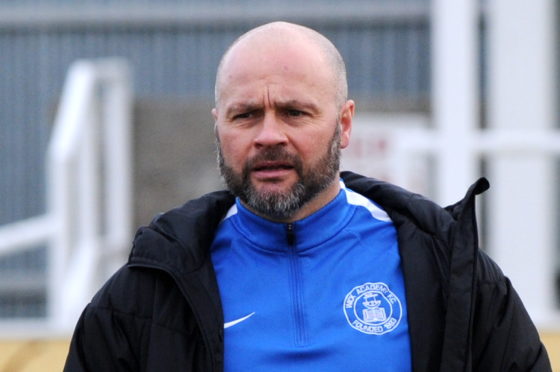 Wick Academy chairman Pat Miller feels their new boss will find a vibrant club to work with.
Miller is hunting for his first manager since taking over as chairman, following the resignation of previous boss Tom McKenna on Thursday.
McKenna had steered Wick to 12th and seventh in his two seasons in charge, leaving Wick in ninth so far this season with eight games remaining.
Asked what kind of club the new man would find, Miller said: "I think they'll find a vibrant club. We don't have the same problems as some teams, where they're stealing players off each other. We don't lose a lot. We have a fairly steady squad.
"Even looking at the age range, we've got some guys that have been with us for seven, eight or nine years.
"There's experience for the new manager to work with.
"Our biggest problem is we've not been able to bridge the gap between the under-17s and the first team. We had a successful under-17s side but only three or four made it through, so it's something we're trying to address."
McKenna took over in late 2017 from Gordon Connelly, who had won the North of Scotland Cup during his time at Harmsworth Park.
Their squad has remained consistent for a number of seasons, with Gary Manson, Richard Macadie, Sam Mackay and Alan Farquhar all clocking up over 300 appearances for the club, with Manson the record-holder on 667.
Miller said: "Because of our geography, we'd rather hold on to managers than go looking for one. Hopefully we can keep something in the north but managers are hard to come by. Tom was sitting on our doorstep.
"We'd be looking for someone with Highland League knowledge. I don't think we would be averse to a younger coach with newer ideas. We just have to wait and see.
"I'm sure my phone will be going non-stop for the next few days.
"This is new to me as well – I've only been chairman for six months."
They were without a game last weekend, which cushioned the blow of McKenna's departure somewhat. Wick welcome Rothes to Harmsworth Park this weekend.