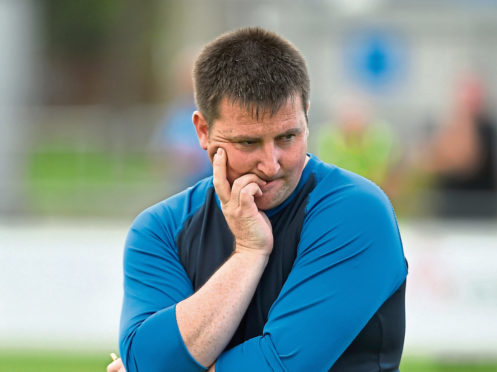 Strathspey Thistle manager Gordon Nicolson remains uncertain how much match practice the Jags will gain ahead of the new Highland League season.
The league has confirmed the new campaign will start on October 17, with teams facing each other just once in a shortened 16-game season.
Nicolson says his side's match preparation will largely hinge on the availability of opposing teams for friendlies.
He said: "We always try and plan for six pre-season games, but whether we get six I'm not sure.
"The tricky part of it is which clubs will be coming back. Typically we would play Caley Thistle, Elgin City and some junior or North Caledonian League teams as part of our pre-season build up.
"Some teams might not start until later depending on when their league starts.
"I don't know how we are fixed for that this year as Caley Thistle and Elgin are starting at the same time as us, but getting games against those kinds of teams could revolve around any testing that's required.
"I have got no idea what the junior leagues are doing. We just need to suss out exactly who is looking to be back."
Nicolson says the Jags have been forced to relocate from their normal training facilities, adding: "We normally train on all-weather pitches at Inverness Royal Academy and Charleston Academy, and I'm led to believe that any facility attached to a school isn't available for the time being.
"We have secured a grass training facility at Muir of Ord for ourselves, which is another hurdle we have had to try and deal with.
"I think that will affect a lot of Highland League clubs.
"I don't know if some of them will end up having to just train on their own parks."