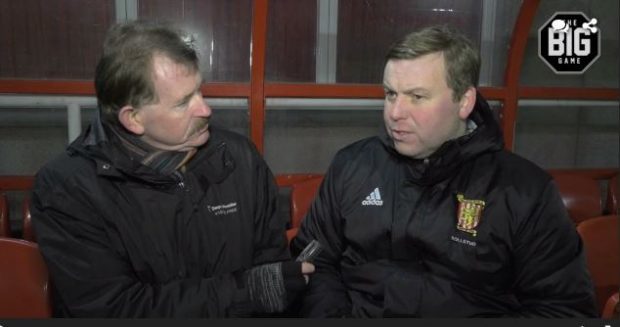 Formartine United manager Kris Hunter has organised a charity football match and family fun-day at North Lodge Park in Pitmedden on Sunday, with all proceeds going to Maggie's cancer caring centre in Aberdeen.
Last year Hunter handed over a cheque for £4,000 to the same charity after a similar match between veteran Highland League players.
The former Turriff United and Fraserburgh manager said: "As well as a charity match last year I also celebrated my 40th birthday.
"We raised quite a lot of money at both fund-raising events and, as a result of that, I was delighted to hand over a cheque for £4,000 to Maggie's in Aberdeen."
The game will be played at North Lodge Park at Pitmedden, home ground of Formartine United, on Sunday. Kick-off will be at 2pm.
Hunter added: "This year the game is between the country lads and the players from the town – the Teuchters against the Toonsers.
"I am in the Teuchter squad along with the likes of Billy Gordon, Derek Milne, Russell McBride, Mark Simpson, Tommy Wilson, Allan Hale and Ryan Christie and Scott Murray.
"The Toonsers squad will include the likes of Ian Thain, Stevie King, Mark Perry, Mark Gray, Darren Still, Craig Yeats, Kevin Webster, Roy McBain, Jerry O'Driscoll, Gary Clark and Martin Johnston.
"Apart from the match, there will be loads for everyone to do on the day."