Scottish football fans have expressed outrage today after Rangers striker Kenny Miller was heckled by a yob in a supermarket.
The video shows the Scotland star shopping in Asda when he is approached by the cameraman.
He asks Miller, "Kenny, you looking forward to the game?" to which the footballer replies "aye" before walking away.
But the cameraman then follows him, asking: "You looking forward to getting pumped?"
He then shouts "5-1 mate, hail hail."
He again shouts "hail hail" before verbally abusing the striker using foul language [as seen in the original unedited video].
The shocking footage has angered Scottish fans after it appeared on social media yesterday.
Rangers fan Jamie Cameron branded the footage "embarrassing" on Facebook, while Celtic fans also went online to blast the actions of the cameraman.
Anthony McShane said: "I'm a Celtic fan and this is not acceptable the guy is just doing his shopping!
"Things have changed big time and this happens from a minority of fans from every support, if Kenny had said anything back then he would be in bother. It's just not right"
Finbar Bryson said: "Kenny Miller is a Decent Guy. I've bumped into Him a fair few times over the years and he's always happy to chat away. No need for the Name Calling."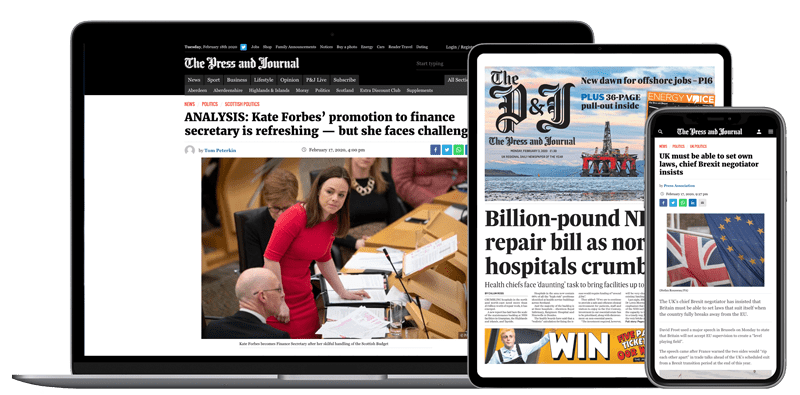 Help support quality local journalism … become a digital subscriber to The Press and Journal
For as little as £5.99 a month you can access all of our content, including Premium articles.
Subscribe