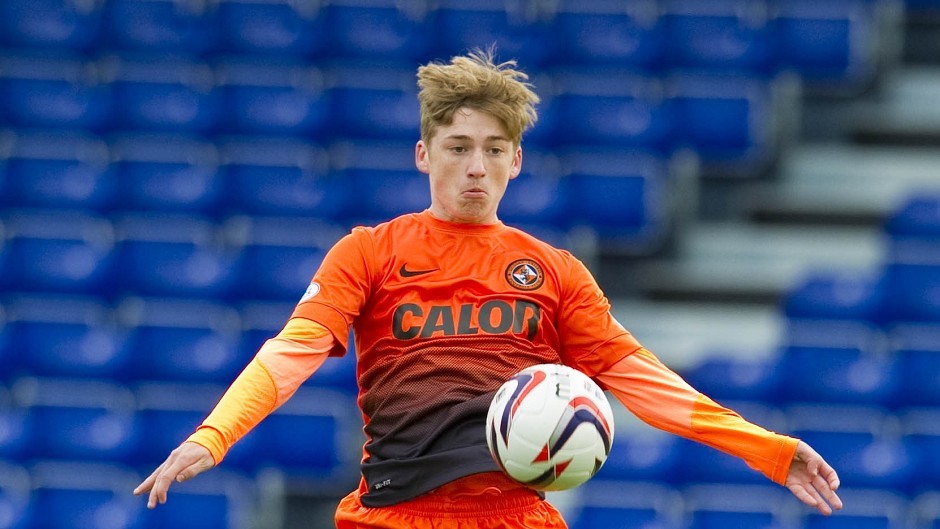 Andy Robertson has made a name for himself in the English Premier League.
Stuart Armstrong is a treble-winning Celtic invincible.
Both have produced man of the match performances in the dark blue of Scotland.
Ryan Gauld might not have got to the level of his former Dundee United team-mates, but the Sporting Lisbon midfielder is still convinced the European route was and is the right one for him.
Halfway through a six-year deal with the Portugese club, Gauld is convinced he has progressed in each of his three seasons abroad, and hopefully the breakthrough into the Sporting first team will come in season number four.
"If I could go back in time, knowing how it would go, I still would not change it," he said. "I still feel I've really come on as a player. The first six months of this season I was training every day and starting to play games on loan at Vitoria Setubal.
"That was what I wanted – to see if I could handle it and deal with the expectations of the league. I thought I did, especially in November and December when I was starting to get games.
"Sporting cut that loan short. It was frustrating for me because I'd just started to get my place in the team, but I have to go with what they say.
"Coming back to Sporting and training every day with players who won the European championship last summer with Portugal is going to help my development a lot.
"Even though this season has been a bit of a struggle, and I have not had the game-time that I wanted, I still feel I have come on as a player. I have still learned, more in a tactical sense, from training with Sporting's senior players.
"I trained with the A team every day in the second half of the season and then at weekends I would go and play with the B team, although I made the top team squad for the last three or four games of the season. I was around things, but I just didn't get the game-time I wanted."
Gauld, back in Scotland to catch up with family and friends, is certainly in no rush to return to his home country.
He said: "It would have to be special circumstances. I enjoy living there. I enjoy the football and the lifestyle. It's not something I'm in a rush to get away from. Staying abroad would be my preference.
"I've not been told anything yet. I've just been told to go back for pre-season like everybody else. I suppose it will depend how that goes and how I get on with it. They'll maybe make a decision after that on what is going to happen and what is going to be best for my development.
"They gave me a six-year contract. I've still got three more years to put it right. Hopefully the second three years can be better than the first. I'm hoping to get into the team and kick on."
Sporting are one of several clubs linked with a move for Robertson, whose current club Hull has been relegated from the English top flight.
"I haven't spoken to Andy about moving to Sporting," Gauld said. "He is a good player who could fit in anywhere. I am sure if he does move on that he will do just fine."
Ryan Gauld was speaking at the Tesco Bank Football Challenge at Kildrum Primary School, Cumbernauld. More than 120,000 children have now taken part in the grassroots programme.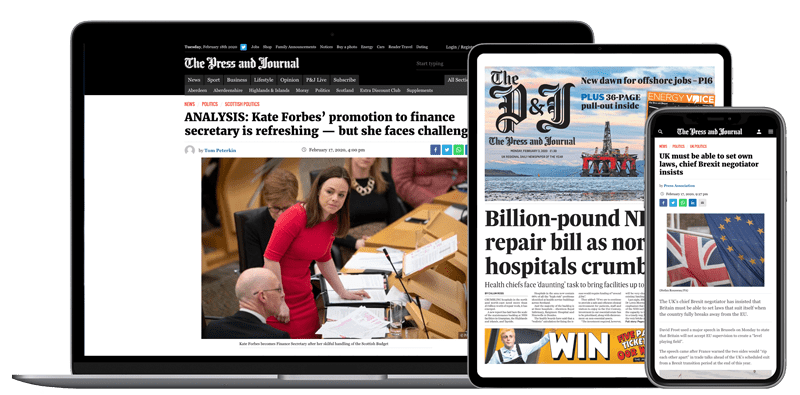 Help support quality local journalism … become a digital subscriber to The Press and Journal
For as little as £5.99 a month you can access all of our content, including Premium articles.
Subscribe