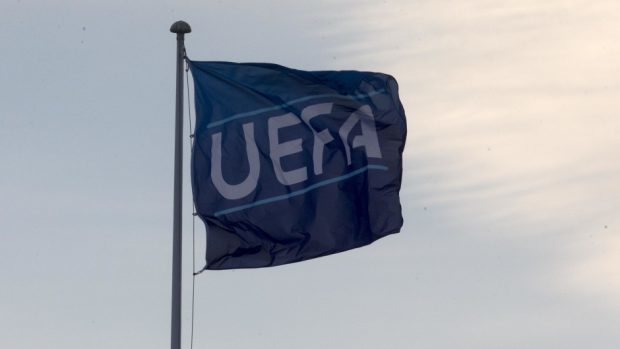 Is now really the time to be holding people over a barrel?
In the context of what is going on in the world, football is a footnote. But because of the way money and exposure has inflated its place in public perception, it continues to grab headlines.
The fate of leagues, seasons, cup competitions has become a much-discussed topic, with everyone with a vague connection to football undoubtedly having offered an opinion at some point since the sport ceased to be played.
If the can gets kicked much farther down the road by Uefa, it risks floating off into the sea.
The fact they are clinging on to completing the season and mooting it as some halcyon return to glory is fanciful at best – ludicrous at worst.
For them to come out this week with thinly-veiled threats about places in Uefa competitions being reviewed if seasons are not completed is yet another PR own goal.
Pressuring member organisations to make decisions not necessarily in their best interests with just the vague hope of qualifying-round places being available is a crass misappropriation of power.
If you are a League 2 club, already clinging to the tranche of payments being forwarded by the Scottish FA and SPFL to get by, having furloughed your employees, how much are you going to care about a further seven or eight games played down the line if your club might not be there to play them?
In these circumstances, worryingly, the voices of those clubs might get drowned out.
When you have clubs crowd-funding to generate income – as Dunfermline Athletic and Raith Rovers have – and staff parked on the government's coronavirus job retention scheme left, right and centre, how much can you listen to grandstanding from the game's distant overlords?
Clubs at the top end of the Scottish game will understandably be on edge if the governing bodies ignore that warning.
European football will form a big part of their financial model and ability to attract players. If that is taken away, how big a long-term impact will that have?
But then if you risk prolonging the season into August or September, for the sake of eight games and "sporting integrity". What integrity would there be if one or two clubs go to the wall and cannot complete their fixtures?
You will never get to a stage where everyone is happy with a solution. As I have said before, the Scottish game has to look after all of its members and do what is best for the greatest number.
The loss of any clubs will be a stain on the name of the governing bodies.
Finish the season as is, declare champions, promote two from each division and have a 44-team structure next season.
Put football into cold storage, start next season, whenever that is, with the Scottish Cup semi-finals and final. Give clubs access to needed prize money and plan for somewhere down the line when football can return.
If Uefa's threats turn into reality, that is a bridge to be crossed. But it will at least be with all of our clubs in existence.