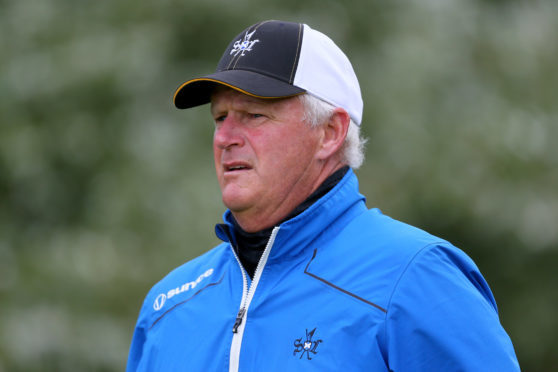 Sandy Lyle is preparing himself for an emotional rollercoaster as he faces up to the fact this could be his final appearance at The Open.
The 1985 champion has the honour of hitting the first shot of the 147th Open championship at Carnoustie when he tees off at 6.35am this morning.
This is the last Open Lyle, who turned 60 in February, qualifies for automatically. It will be his 43rd appearance in the major leaving him only three Opens short of Gary Player's record.
The Scot has hinted that he will try to qualify for future Opens but knows there is a strong possibility this could be his last tilt at the Claret Jug.
If it is Lyle's farewell, he hopes to make his final walk down the 18th on Sunday rather than tomorrow.
He said: "If I do well and make the cut it's going to be quite an emotional last hole whoever you are.
"I was quite emotional when I was watching Jack Nicklaus play the last hole at St Andrews.
"It just gets to you. You might think 'I'm hardened' but if you've got any bit of sense in there it'll happen I'm sure. I'll just take it whenever it happens.
"There have been some highs and lows over the years – some moments of joy and some miserable times.
"You always try to get your game in good shape for The Open but it doesn't always pan out that way."
Lyle said he was honoured to be asked to get this year's major under way.
He said: "It is a nice honour.
"I got asked a wee while ago by Martin Slumbers (the R&A chief executive) if I was interested in hitting the opening shot.
"I very quickly said 'that would be a lovely idea, thank you very much'.
"I then said, 'that isn't that 6.30am tee-off time, is it?' and he just sort of smiled and said, 'yes'.
"I've never hit the opening shot before but I've had a few tee times around 6.45am over the years.
"I don't mind an early tee time for links courses anyway.  You get the best of the greens and a lot of the time the wind isn't too strong at that time of the day.
"It's a nice new tradition and I think the R&A might make more of it as times goes on. I'm one of the earliest to be handed that honour."
Lyle still fondly remembers hitting his first tee shot in the major as an amateur at the 1974 Open.
He added: "It was at Royal Lytham with a 4 or 5-iron.
"I felt a complete nervous wreck. I had played well to qualify a few days before so I was excited.
"But as an amateur, as I was back then, you don't have too high expectations.
"It was about enjoying it as best you can and shooting as low as you can. I made the first cut – there were two in those days. Unfortunately, I then got stuck in a bunker about the fifth hole and got out of it about five minutes later looking rather red-faced and as though I had the whole world on my shoulders.
"It was doomsday all of a sudden because I was heading for a nine or a 10 on that par-5 hole. That blew my chances of making the second cut. It was a bitter-sweet finish as it blew my chances of winning the Silver Medal.
"But the experience from that event is still lodged in my memory. I played with Fuzzy Zoeller on the third day.
"I can't remember who I played with in the first round but I recall one of them being named Tate as people thought it was funny to have 'Lyle & Tate' playing together."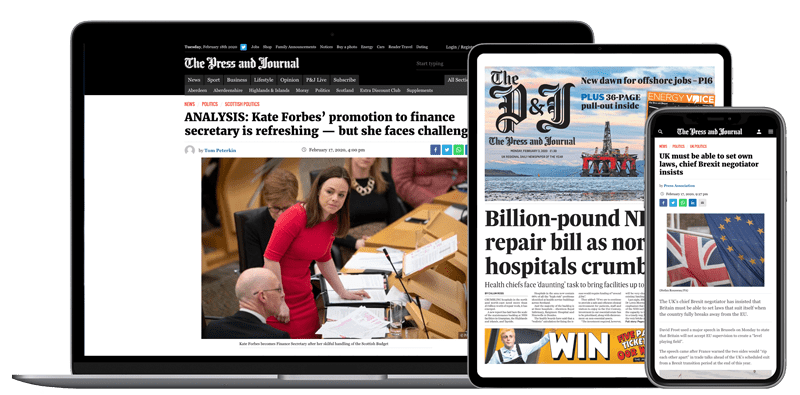 Help support quality local journalism … become a digital subscriber to The Press and Journal
For as little as £5.99 a month you can access all of our content, including Premium articles.
Subscribe