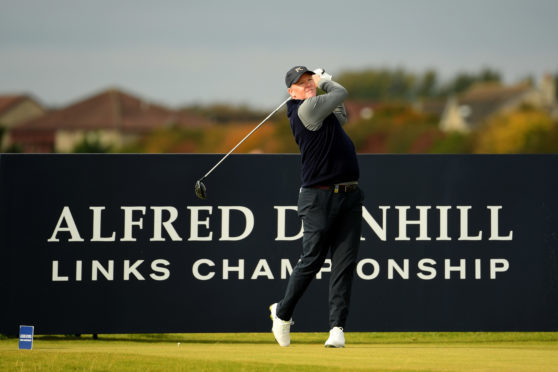 The Dunhill Links bared its teeth yesterday as strong winds tested the field at St Andrews, Kingsbarns and Carnoustie.
Australian Marcus Fraser and England's Matt Wallace handled the conditions the best as their four-under-par 68 gave them a one shot lead on the opening day.
Only 26 of the 168 professionals broke par in what was a testing first day across the three venues and 40-year-old Fraser was delighted to come through his round at Carnoustie with a good score and the lead.
He said: "I'm over the moon. I just sort of stuck it out most of the day and waited for the putts to drop and at the end I made a couple of good par saves.
"It's brutal out there. It doesn't really matter if it's into the wind or downwind, and then you get the cross-breeze off eight and nine. That's as strong as I've played the golf course.
"On Carnoustie, it's hard to keep it in play sometimes. It's pretty tight out there, and all the bunkers are just in the perfect spot. You have just got to try to avoid those and luckily enough I avoided all of them apart from one. It was a good day."
He was joined at the top of the leaderboard by Wallace, who matched his score with a 68 of his own at St Andrews.
Padraig Harrington and Paul McGinley are among a five-man group tied for second place on three under after their rounds at Kingsbarns.
While the winds proved difficult for the majority, Irishman Harrington was at ease in his round but is braced for a testing time at Carnoustie, scene of his first Open win in 2007, today.
He said: "I certainly prefer to play this golf course in a crosswind. I find this is very playable in a crosswind and with the forecast, we knew Thursday was going to be a bad day, so when it came out that I was on Kingsbarns, I was very happy about that.
"It is a very playable course, in bad conditions. In a crosswind you can still reach the par 5s, so there's plenty of opportunities.
"The targets are bigger here, and the greens are bigger. The width of the fairways are much, much bigger on a lot of holes. This for me is way easier.
"Carnoustie is a tough golf course. I for one always go into Carnoustie with a bit of trepidation. It's not somewhere that just because I've won there, doesn't mean I'm going to breathe around there tomorrow."
Stephen Gallacher was the only Scot under par on day one following his 71 at Kingsbarns.
Gallacher, who is also at Carnoustie today, said: "It was tough, really tough. There was no into or downwind, just straight across.
"I played Carnoustie the other day and it's still in quite a fiery condition, having hosted the Open.
"I love the course, love going to play there. It would have been brutal today but it's tough in a dead calm. It's just a tough course.
"You don't want to play it in a heavy, heavy wind like this. You just have to plot your way round it."
Connor Syme was the next best Scot at level following his 72 at St Andrews with Stonehaven's Sam Locke and Aberdeen's Richie Ramsay one over at Kingsbarns while David Dyrsdale was also one over at St Andrews. Marc Warren and Bradley Neil were three over at St Andrews while at Carnoustie Scott Jamieson and Liam Johnston were four over and five over respectively.
Marcus Kinhult and his partner, American technology investment banker Frank Quattrone, lead the team event by one shot on nine under following their 63 at Kingsbarns.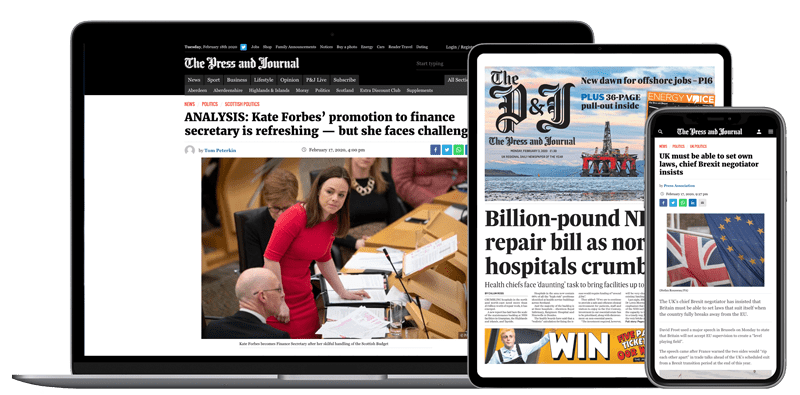 Help support quality local journalism … become a digital subscriber to The Press and Journal
For as little as £5.99 a month you can access all of our content, including Premium articles.
Subscribe