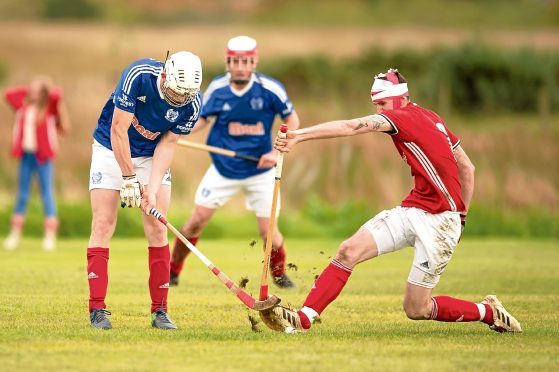 Kinlochshiel attacker Paul Macrae aims to celebrate his 20th year in the first team by helping the club win a first Marine Harvest Premiership title at Oban tomorrow.
But he stresses that his team-mates cannot afford to go for the draw that would be enough to make them champions.
Macrae, 36, is a stonemason who doubles as a shepherd and said: "Winning the title would be my most memorable achievement in the game.
"My outdoor work in my different jobs makes me as fit as I've ever been, which is encouraging. I started in the second team when I was only 12, so this club means so much to me.
"I still plan to play for another two seasons but it would be so fantastic if we get over the winning line this weekend."
A point at Oban would be enough to spark celebrations in Lochalsh but Macrae said: "I wouldn't like to rely on us getting the draw. There's too much that could go wrong. We have to go for the win. The fact we won the Macaulay Cup last year on the Mossfield Park pitch shows we're capable of winning big games at Oban.
"I don't think the tension of the occasion will be a factor to a team which has only lost one league game all season. The players have been working hard and getting the results for their commitment and now we're ready to clear that final hurdle."
Macrae knows Oban will be determined to prevent a title party and said: "Oban are a good team and a difficult proposition at Mossfield but we need to go and get the job done.
"It's got all the makings of a close affair but we've got experience with the likes of Finlay Macrae and his brother Keith, both internationals, and we're also benefiting from younger players, like Oliver Macrae.
"These younger lads have never known Kinlochshiel as anything else but a Premiership side, while older guys like me remember playing in the lower leagues, which has made this season's performance all the more satisfying."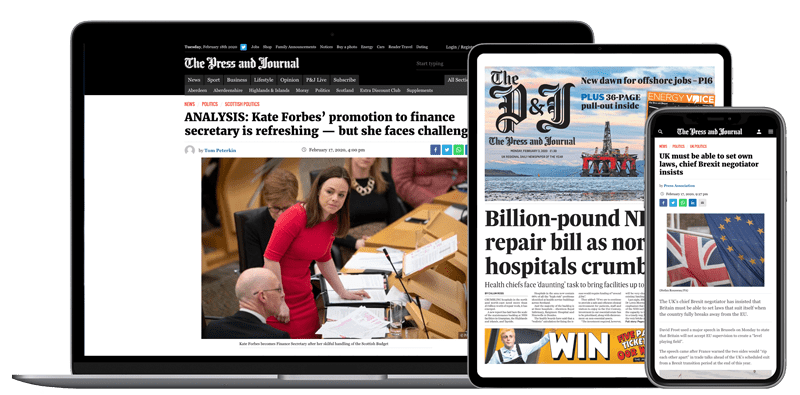 Help support quality local journalism … become a digital subscriber to The Press and Journal
For as little as £5.99 a month you can access all of our content, including Premium articles.
Subscribe