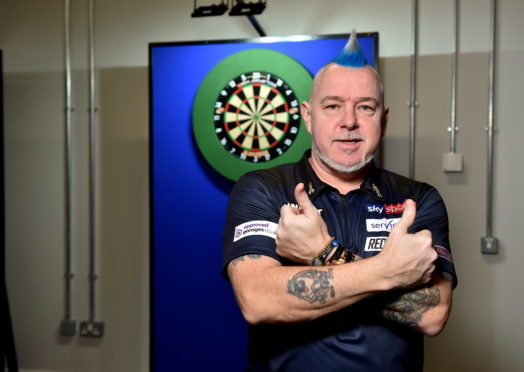 Peter Wright insists anyone who believes his thirst for success has been quenched by becoming PDC world darts champion is sorely mistaken.
The 49 year-old reached the top of the mountain on New Year's Day when he beat Michael van Gerwen to clinch his first world championship but Snakebite insists his maiden world title has only added to his determination to achieve success.
He said: "My checklist is to make sure I'm sticking with the darts which is a very hard thing for me and keep enjoying the game which is more important.
"It's very hard as things at home in the family life such as illnesses can make it hard when you are away from home a lot but this is my job and I want to be the best I can at it.
"You have to come down from the ceiling quickly after winning the world championship. I took a couple of weeks off at home doing normal stuff then it was time to practice hard for the rest of the season.
"I've tried to forget about it and get on to the next one as there is no point saying to myself 'I'm world champion now' as there are plenty other tournaments out there to be won.
"I want to win everything."
Wright jokes he is the elder statesman of the Unibet Premier League. A month shy of his 50th birthday, the Scot is the oldest player in the league which gets underway at P&J Live tonight.
He knows his success on January 1 has made him the man everyone wants to beat but he served notice of his intention to keep it that way by beating Michael Smith 11-10 to win the Masters in Milton Keynes on Sunday.
His opening match tonight could not be any tougher either with beaten world championship opponent Michael van Gerwen facing him for the opening night in the Granite City.
Wright knows the Dutchman, who remains world number one despite losing the final, will be aiming to show he is still the dominant figure in the game when the duo go head-to-head tonight.
He said: "Michael is going to be out looking for revenge and get his new darts going. I have other plans. I will try my best not to let him win but I know he will be up for this game.
"I'm the old man in the Premier League now.
"I've got a very hard start. My first four games are as tough as you can get. I've got Michael, Gary Anderson, Rob Cross then Gerwyn Price so I've got to try to get as many points out of those matches as possible but I know they will be thinking exactly the same thing."
Wright may be the world champion but he is happy to let his fellow Scots take centre stage in Aberdeen tonight.
Perennial favourite Gary Anderson returns to the Premier League after missing last year due to injury while local hero John Henderson will receive a raucous reception in front of the 7.000 strong north-east support.
Wright is looking forward to the spectacle.
He said: "We have Gaz back and the place always bounces when he walks out. Big John being here too will be incredible after last year. My little walk on will seem tame in comparison to those two but I'm looking forward to it."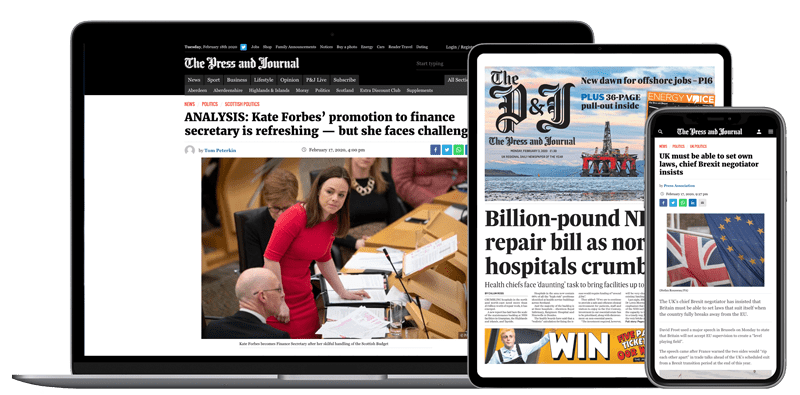 Help support quality local journalism … become a digital subscriber to The Press and Journal
For as little as £5.99 a month you can access all of our content, including Premium articles.
Subscribe