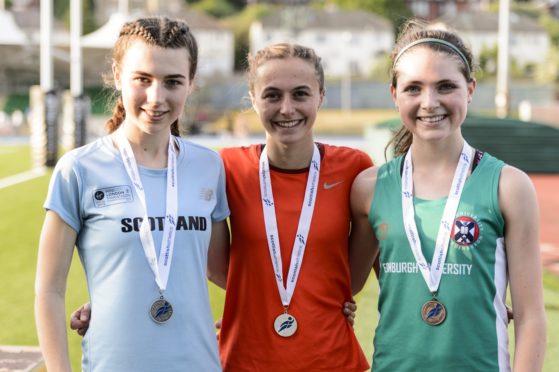 Aberdeen AAC's Scotland international Naomi Lang is one of the leading north-east athletes to have signed up for a virtual race to commemorate the 66th anniversary this week of Sir Roger Bannister's epoch-making sub-four-minute mile performance.
Bannister became the first man to dip under the magical four minute mark on May 6 1954 when he broke the tape in 3min 59.4secs on a cinder track at Oxford's Iffley Road stadium.
The virtual event is being organised by the British Milers Club to give athletes some form of competition during the coronavirus lockdown and to raise funds for charities which are helping people during the pandemic.
A maximum 1,609 places are available in the run, the figure representing the number of metres in a mile, and all runs must be completed from May 4-6.
Runners must abide by appropriate social distancing rules and should choose a course close to their homes. Times must be recorded on GPS devices and forwarded to the organisers who will then compose a ranking list.
Lang, 20, a sports science student at Edinburgh University, returned home to Aberdeen last month after her exchange year at the British Columbia University was cut short because of the Covid-19 pandemic.
She said: "It was a pity I had to return as I was looking forward to doing some travelling at the end of my course, but it can't be helped.
"I'm back here training and nothing has changed much in terms of what I'm able to do. There's still plenty of places to run and time to do it now. The only difference is that it's quite lonely. I miss running with other people."
Lang, who represented Scotland at the 2017 Commonwealth Youth Games, isn't too concerned about the lack of competitive opportunities at the moment and feels the introduction of virtual racing has been a great benefit.
She said:"I hadn't targeted anything in particular this summer so I don't really feel as though I'm missing anything.
"I've done a couple of the virtual runs held so far and I'm looking forward to doing the Bannister mile. It's not often you get the chance to run a mile."
Lang holds the women's record for the Union Street mile race, clocking 5min 1sec four years ago when she was 16.
Her only other competitive outing over this distance came in February in what was her final race in Canada. She said: "I ran in an indoor meeting in Seattle where I recorded 4:45. I had hoped to do more indoor races, but the season was brought to an end when the coronavirus situation developed.
"I haven't decided exactly where I'll do my mile for the Bannister Challenge. I'm thinking about the Duthie Park as there's a good flat loop there."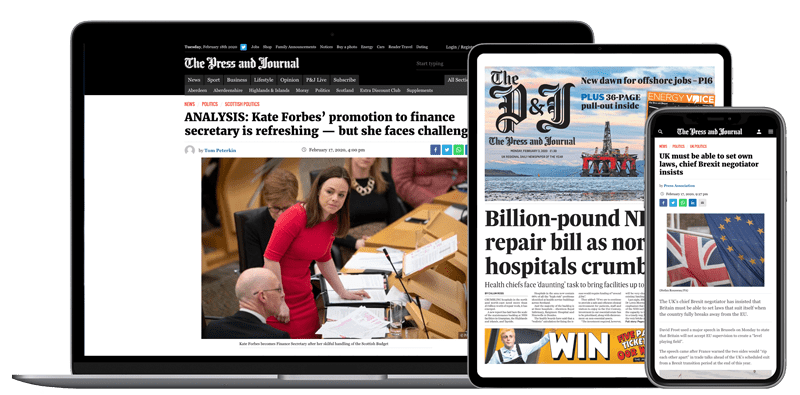 Help support quality local journalism … become a digital subscriber to The Press and Journal
For as little as £5.99 a month you can access all of our content, including Premium articles.
Subscribe