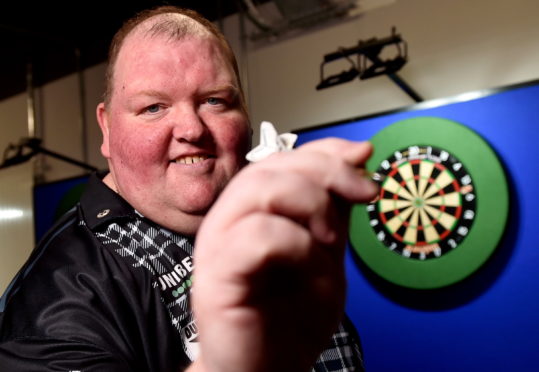 Despite coming up short in his bid to qualify for the World Matchplay John Henderson has thanked the PDC for bringing back competitive darts.
The sport resumed behind closed doors last week with five Pro Tour events at the Marshall Arena in Milton Keynes.
The Highlander was hoping to qualify for the World Matchplay – which starts tomorrow at the same venue – and although he didn't manage the Huntly thrower was pleased to return to the oche for the first time since March.
Henderson said: "The PDC have done a great job if you'd asked me five or six weeks ago there was no chance it was happening.
"They had to sort out a venue with the hotel on sight and it must have been hard to sort everything out with all the government restrictions.
"I was speaking to Matt Porter the PDC chief executive and Dave Allen the head of communications and the work they've put in has been fantastic they've had a lot of long days to organise this.
"A lot of the players were thanking them for what they've done because we were thinking it might be September before we were able to play again.
"So they've done great to get the summer series and the World Matchplay on and hopefully there are more tournaments to follow."
Henderson started just £1000 off the final World Matchplay place in the rankings, but he says results in the first three days derailed his hopes.
He lost in the first round in each of the first three tournaments before reaching the last-64 on day four and quarter-finals on day five, when he needed to make the final to qualify for the World Matchplay.
Henderson added: "Missing out on the matchplay is frustrating because if I'd won a couple of games in the first couple of days that would have got me in.
"You don't know that at the time but it's disappointing when you look back on it. The first few days were disappointing but I felt I finished off quite strongly.
"The first two days I played well but I missed so many doubles and that cost me. I lost that killer instinct having not had proper competitive darts for a few months.
"But that's not an excuse because everybody was in the same boat and looking at some of the results some of the other players quite high up the rankings seemed to find it hard.
"Once I found my feet day four and five were better, not getting a win until the fourth day cost me."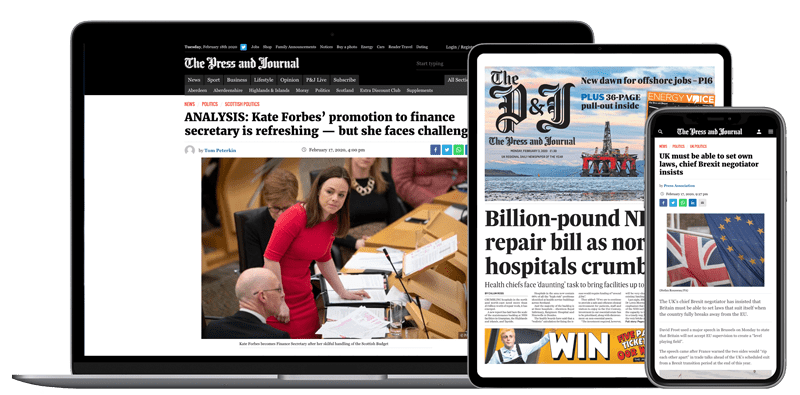 Help support quality local journalism … become a digital subscriber to The Press and Journal
For as little as £5.99 a month you can access all of our content, including Premium articles.
Subscribe