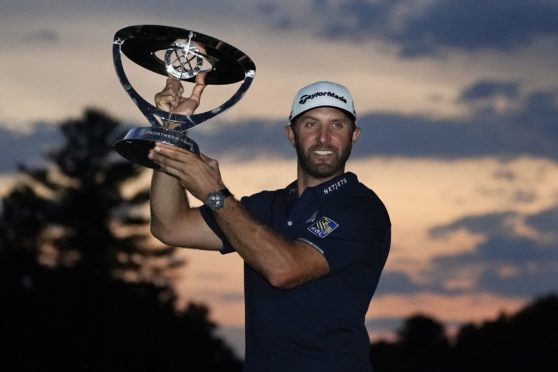 Dustin Johnson is my pick to win the FedEx Cup.
I know, it's not much of a stretch to be tipping the guy with a two-shot lead going into the PGA Tour Championship, which starts tomorrow, but I just can't see past him.
In the United States there are three big prizes left to play for this year – the FedEx, the US Open in two weeks' time and the Masters in November. For me, Dustin is a nailed-on certainty to walk away with at least one of those prizes.
He is playing some amazing golf at the moment. He seems so in control of his swing and his emotions right now and when I watch him playing I see a man who has moved up a gear from what was already an outstanding level of golf.
He has set his sights on the FedEx and the two remaining majors with good reason and clearly he is peaking at the right time of the season.
But I expect Jon Rahm to push him all the way. He too is a man in form after winning in two of his last five starts and the conclusion to the BMW Championship at Olympia Fields in Illinois on Sunday was unreal.
I don't normally stay up to watch the PGA Tour events, but Sunday's conclusion was engrossing television and it was certainly worth tuning in for following the dramatic finale.
The course was set up like a major. It was tough and you could drop shots anywhere.
When DJ rolled in a 45-foot putt at the last hole to force a play-off against Rahm, I was convinced he had it in the bag. I just didn't see it coming, but what followed from Rahm was even more outrageous.
He holed a 66-footer which simply has to be seen to be believed. There must have been four breaks and the sheer enormity of the task he faced was ridiculous.
A 66-FOOT PUTT FOR THE CHAMPIONSHIP!

ICE COLD FROM JON RAHM 🤯
(via @PGATOUR) pic.twitter.com/67FSPUq0Ng

— SportsCenter (@SportsCenter) August 30, 2020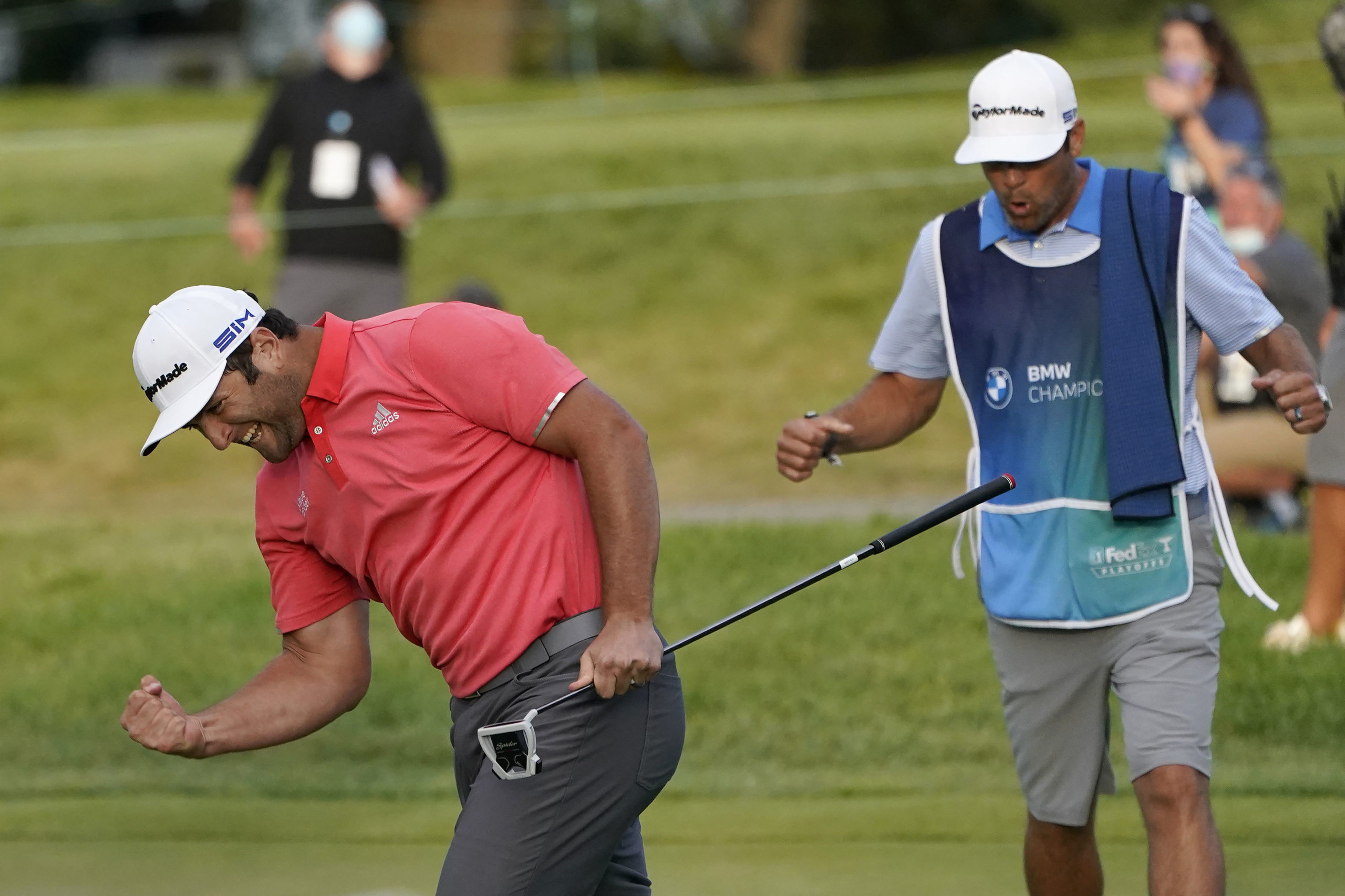 Realistically, he was standing over his putt thinking "I just have to get this close", and with good reason. He had to hit the ball along the tier and down the hill so his focus was on making sure by the time it reached the hole it was coming in at the right speed.
However, not only had he judged the pace of the breaks perfectly, but his ball was as close to dead centre of the hole by the time it got there that I could only applaud the brilliance of his effort.
Rory McIlroy, the defending FedEx champion, is also in contention ,but he has more than enough on his plate to keep him occupied as he is set to become a father for the first time. Trust me, that's something which can keep your focus elsewhere.
But ultimately, if we get more of what we saw on Sunday, we're in for a treat in Monday's final.
Rebranded Legends Tour looks promising
The new rebranded Legends Tour has all the makings of being a cracking addition to the game.
I take my hat off to Staysure founder Ryan Howsam for throwing his support behind this.
He sponsored the tour previously, but has now taken a majority equity share and will oversee the tour's commercial strategy.
It's a first for the game as no individual has had a controlling stake and leadership role in a major tour before and it is clear he has big plans for his new venture.
We saw that with the relaunch on Tuesday with former Ryder Cup captains and major winners named as official tour ambassadors.
With a newly-formed legends club leading up an alliance format, which will give amateurs the chance to play alongside some of the greats of our game in tournament conditions – and competing in their own order of merit on some of the best courses – in the role it seems Howsam is keen to make this as high profile as possible.
In a tough year, it's something for seniors to look forward to in 2021.
European Tour schedule can't be set in stone in these strange times
The cancellation of the WGC HSBC Champions in Shanghai next month is another sign the coronavirus pandemic remains a very significant hurdle for the game.
It's tough watching these events fall by the wayside due to the pandemic, and I know European Tour officials and the players find ourselves tweaking or cancelling our plans on a daily basis.
I am supposed to be flying out to Portugal on Monday to compete in the Portugal Masters next week, but those plans are up in the air as there are genuine fears the country could be put on the quarantine list today.
If that happens, I then have a decision to make as I am planning on playing in the Irish Open in Ballymena on September 24.
I was in the players' meeting with the European Tour officials and our chief executive Keith Pelley was at pains to explain the tour has a planning meeting at 7.30am every day and by lunchtime the plans for an upcoming tournament can go out the window due to a spike in one country.
I'm under no illusions. Big Ben is not going to chime at midnight to usher in 2021 and suddenly all is well in the world again.