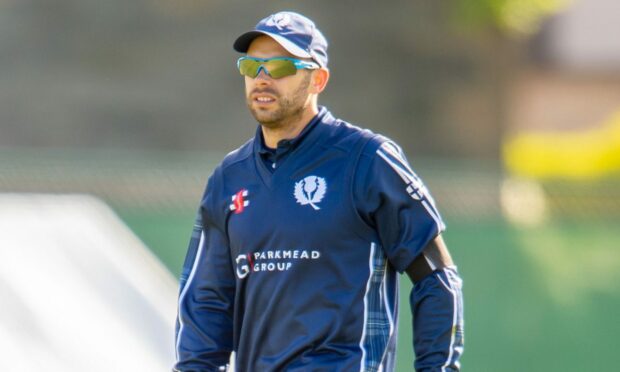 Kyle Coetzer's desire to help improve Scottish cricket remains undiminished despite stepping down as captain.
Following 110 matches at the helm the Aberdonian relinquished his role as Saltires skipper earlier this month following Cricket World Cup League 2 matches against the United Arab Emirates (UAE) and the United States of America (USA).
But the 38-year-old will continue to play and remains as determined as ever to push cricket in Scotland to the next level.
The national team will play at the T20 World Cup in Australia later this year and are also trying to qualify for next year's 50-over World Cup in India.
Coetzer said: "My big driving force has always been to help create exposure for cricket in Scotland, help the team reach world tournaments and we've got the T20 World Cup at the end of the year.
"And to push Cricket Scotland to full member status (of the ICC).
"A lot of past and current players have been through some really tough times both on the playing side and the organisation side when you're scraping to get through.
"When you're looking for a head-start on certain things or to get extra stuff it's always been a struggle, I'm not saying that isn't the case in other sports, but we've got to fight our case in cricket.
"The majority of the top 20 associate countries have got their own facilities and we're one of the few that don't.
"I think we've punched above our weight for a long time which is huge credit to the people at the organisation who have helped create that.
"We're very thankful for the help we do get, the people we work with are fantastic and the venues we train at do a fantastic job.
"But to keep improving things you're always looking for the next step.
"The things that have always driven me are reaching world tournaments, exposure for Scottish cricket and full member status still drive me.
"That's where we want to get to and that hasn't changed for me."
Time for new leader
Coetzer was initially appointed Scotland captain in 2013 before Preston Mommsen assumed the role.
But in 2017 Coetzer, who started his career at Stoneywood-Dyce, returned as skipper.
He admits it was a hard decision to stand down but insists the Saltires will continue to progress under the next captain.
Coetzer added: "It was something I'd been thinking about, it wasn't just an immediate decision.
"I wanted to give the opportunity to others to help shape where the team needs to go next and take a little bit of responsibility off my shoulders.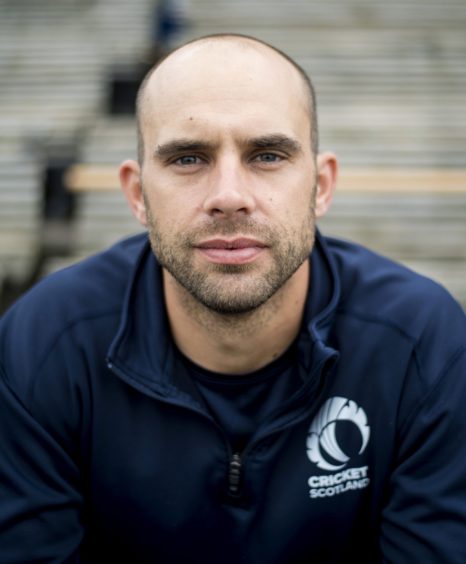 "The timing was as good as it could be I think and I want to get the most out of the time I've got left playing.
"The team will be fine and will find a way to keep progressing.
"On the day I announced I was stepping down I said 'the captain doesn't define the team, the team defines the team.'
"The captain supports with that and helps the direction. Every captain does the job slightly differently and will manage things slightly differently.
"My approach has been to give everyone the opportunity to express themselves.
"If you give the trust to the players and the squad the character will come out.
"If you give responsibility to players and let them be who they are the team will shape around that."
Challenges to tackle in the future
When he looks to the future Coetzer has some concerns and worries that players with the potential to play for Scotland may slip through the net.
He said: "We're always going to be chasing more, you want to be judging yourself against the best teams in the world.
"And you want to get there as fast as you can and to find ways to do that is always going to be a challenging.
"How can you secure that extra bit of funding? How can you keep players involved in the game for as long as possible? Ultimately people have lives to live.
"How do you keep them playing? You've got to be able to support them. It needs to become a viable career choice for those willing to put in the hard work.
"Otherwise you'll keep getting players getting to their mid-20s and deciding 'am I going to keep playing cricket or am I going to earn a living elsewhere?'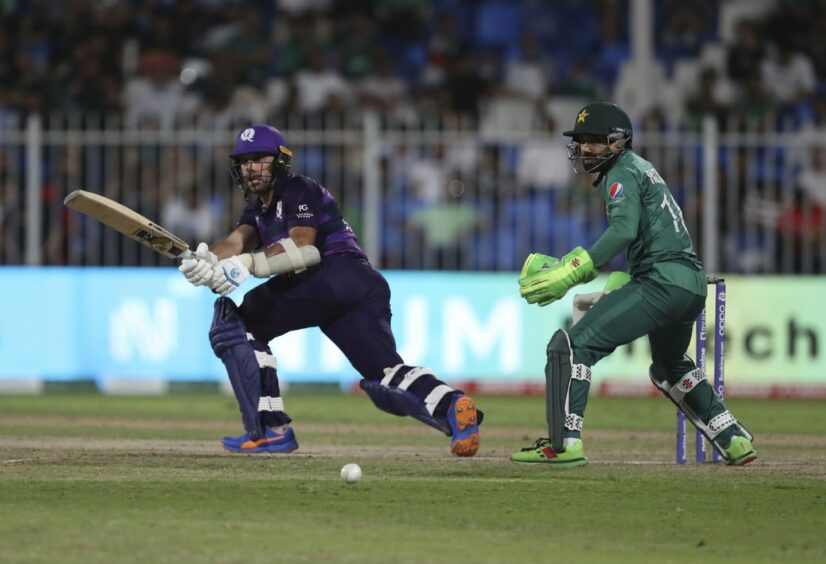 "That's a challenge we have, if someone is asking those questions or struggling to pay their rent those are genuine challenges we have.
"We're fortunate to be doing well enough to entice people to stay in the game because everyone wants to play in World Cups.
"But players are having to make difficult sacrifices and our players are accepting of it, but there are going to be very good players who pass by.
"When you've got a strong team and want to introduce new players it's difficult when there's not the funding there to put in place a regional or A team set-up to produce those players.
"We're fortunate we've got very good coaches and those players are still being produced.
"But we're producing them off the back off four second team games a year when they should be playing 24 second team games a year.
"That's really the extra support that we need to come in."