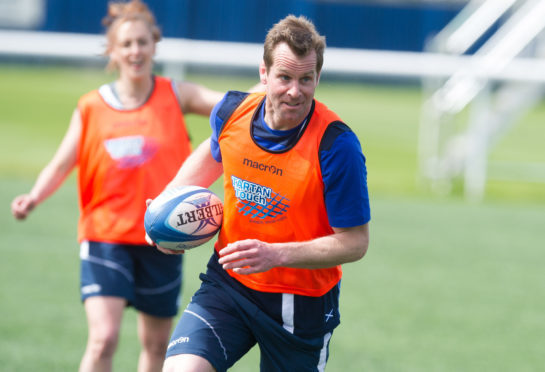 It is one of the fastest-growing pursuits in international sport.
And north-east Scots will be in the thick of the action when the European Touch Rugby Championships start in Nottingham today..
The competition, which features men's, women's and mixed teams, will highlight the dramatic expansion which has happened during the last few years.
What's more, when the action commences at the Highfield Sports Centre, it will be carried live by the BBC, with coverage also including highlights and features from across the tournament.
All this will take place in the prelude to next year's World Cup in Malaysia, where the Scots will be determined to demonstrate their prowess.
Indeed, the mixed team have been defending Euro champions since 2012 and are intent on defending their title in the next few days.
The men, too, will be aiming high when they launch their campaign against Germany on Wednesday morning and, while several members of the squad only travelled down on Tuesday afternoon, they are clearly up for the challenge.
Experienced internationalist, Alastair Gossip, 28, from Ellon, is among their number and, having amassed 35 caps, he speaks passionately about the rising appeal of this fast and free-flowing form of rugby.
He said: "It has really grown in the last few seasons and the Scots have been among the most successful sides – we now have a junior squad and the number of participants across the country is very positive.
"We are aiming to medal once the competition starts, but we know we have to play well. However, in the build-up to the World Cup, there is a real excitement about touch.
"Back in 2016, there were 14 countries taking part, but we've learned there could be as many as 3,000 athletes competing in the East Midlands.
"I have been involved with the squad since 2013 and I am looking forward to us continuing to move forward."
To follow the Scotland teams while they are competing in Nottingham, visit www.facebook.com/scottishtouch