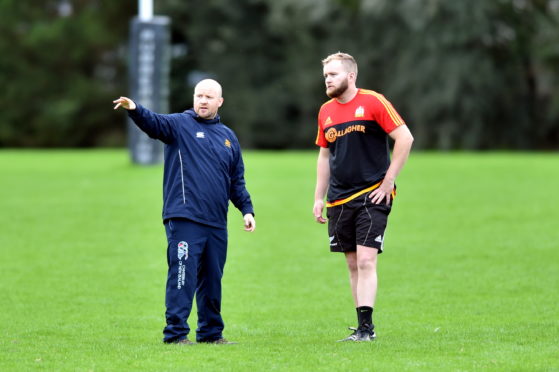 The search for a first win of the season continues for Gordonians tomorrow when they make the trip to Whitecraigs.
The National 3 champions have lost all three of their matches in National 2 so far but they face a Whitecraigs side which has also failed to claim victory so far.
Their wait for a first point of the campaign continues but Gordonians boast the fifth best defensive record of the sides in the league at this early stage, a stark contrast to their hosts who conceded 83 at league leaders Dumfries Saints in one game alone, a tally which exceeds the sum of the points conceded in all three matches for Ryan Morrice's men so far.
The Gordonians head coach said: "We've been competitive but errors at key moments have cost us. That's the difference at this level – you are punished for mistakes you make but we'll get there.
"It has been a frustrating start so far and it feels as if we have had no breaks at all but the unforced errors have been the major issue. Our second half against Dumfries Saints was good though and if we can continue where we left off we'll be okay."
Following the 19-10 loss to Dumfries at Countesswells Morrice takes a depleted squad to Whitecraigs this weekend but full-back Graeme Crawford is set to return for the game at West Lodge.
Forwards Corey Buchan and Cammy Hogg are unavailable but Matt Johnston could make the game if he passes a late fitness test.
Morrice said: "We've got a few players missing and others having injuries assessed but the game will be an opportunity for those who come in to stake a claim."