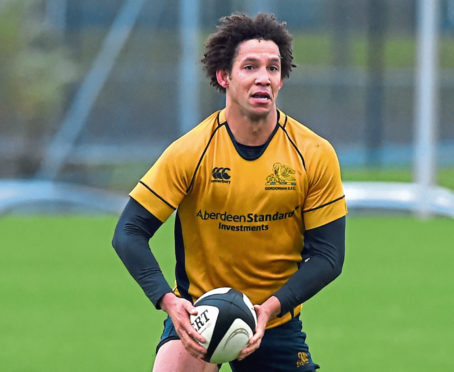 Every point matters. It has become the mantra at Countesswells in Gordonians' bid to stay in National 2.
Ryan Morrice's side are second bottom of the division with five games left to play and, with the bottom two teams dropping down to National 3, the Aberdeen men have it all to do if they are to stay up.
A 26-13 defeat at Glasgow Academicals in their most recent outing on February 15 means the next two games are pivotal for the club, according to captain Danny Osugo.
He said: "We're at the point in the season where every point matters. In fact we've been at this stage for a while now.
"Our last game against Accies was a big match. It was a great game but the result went against us. "We were a credit to the league and really played well but unfortunately they came out on top.
"It was the sort of performance which we should have been producing this season though. We showed a great competitive spirit and every single player on the pitch performed.
"If we had performed like that in our previous games I'm convinced we would not be in the position we find ourselves in now but I believe a repeat of that showing can get us the win we need."
Hamilton Bulls, who have beaten Gordonians convincingly in both the league and cup so far this season, are the visitors to Countesswells tomorrow and Osugo knows the remaining home games will be key to the club's survival bid.
He said: "We need to get results now and if we are to have any chance of staying in this division then winning the home matches is a must.
"We've struggled against Hamilton but if you look at the league table they've struggled for consistency at times and are only a few places above us.
"We have an opportunity to get a result and if we show the same application we did in our last game then we are more than capable of winning."