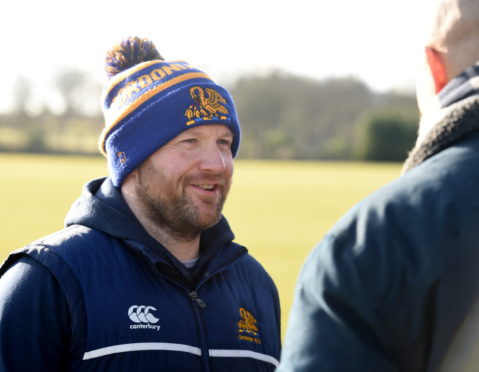 Gordonians surged out of the relegation area in National League 2 after a convincing try bonus win against Hamilton Bulls.
The Bulls demolished the Countesswells side 57-5 at Laigh Bent earlier in the season.
However, it was Gordonians head coach Ryan Morrice who was smiling at the end of Saturday's 29-8 win for the hosts.
He said: "All we have done is hand ourselves a lifeline.
"The hard work starts next week when we travel to Falkirk who we have just leapfrogged, although they have four games in hand on us.
"For the first time this season we took our chances, scoring four fine tries and we then defended well, which is something we have been failing to do in this difficult campaign.
"It's most satisfying to be able to put it all together. Our captain and full-back Danny Usugo rolled back the years, scoring two great tries, inspiring the rest of the team."
The Aberdeen side scored in the first minute when Kieron Dalgarno sent stand-off Mark Marchbank in for a try converted by centre Graeme Crawford.
Hamilton hit back but were unable to breach the Gordonians line until the 22nd minute when Eaun Ferris bulldozed over, making it 7-5 after the conversion failed.
The Countesswells side rallied and got their reward on the half-hour mark when Usugo extended the lead and Crawford added the extras.
Hamilton stand-off Andrew Wilson closed the gap with a penalty from 30 yards.
Usugo raged through the visitors' defence on the hour. Although held up, his forwards swept him over.
Crawford kicked the conversion, and at 21-8 the only thing which remained to be done was score a fourth try for the bonus point. This they duly did two minutes from time, with hooker Tom Williams plundering the Hamilton line.
Crawford missed the kick but made up for it in the last minute with a penalty to set his side up with a crack at Falkirk next week.
Usugo said: "We did everything right, displaying good attitudes which we will need to carry into our game at Falkirk.
"A win there would put extra pressure on them, giving us a lead of seven points.
"It's all to play for."