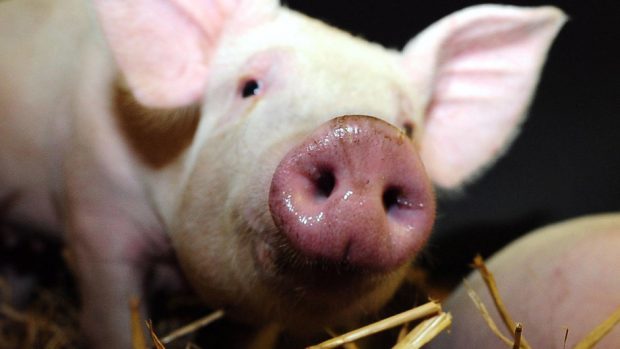 The British pig industry has welcomed the findings of one of the world's largest reports on animal welfare – covering nearly 5.5million pigs over the last three years.
AHDB's Real Welfare report is the culmination of a unique, self-funded partnership between farmers and vets, developed in response to the pig industry's desire for science-based evidence of welfare standards within the sector.
It intends to use the evidence to demonstrate its high husbandry standards to retailers, animal welfare lobby groups, policymakers and consumers.
Based on on-farm assessments covering 5,463,348 pigs over three years, representing 40.5% of all pigs present on farms on the day of assessment, the voluntary initiative's findings have been described as "hugely positive" by National Pig Association chief executive Zoe Davies.
The Real Welfare project looks beyond production systems, focusing on objective science-based indicators of the welfare of animals, themselves, rather than focusing on the environment the pigs are kept in.
Ms Davies said: "This is a truly groundbreaking report, which is the result of the pig industry's desire to obtain a real picture of the welfare of pigs of our farms. Overall, the results are very impressive and confirm what we already know about the pride that British pig producers take in ensuring their animals are properly looked after."
She said the assessment highlighted very low levels of tail-damage, and although the proportion of pigs that have had their tails docked at 70% may appear high, it was lower than other major pig-producing countries where the level is often near 100%.
"Despite this positive figure, however, the industry is committed to continuing to drive further reductions in the number of pigs that have docked tails," added Ms Davies.
AHDB pork strategy director Mick Sloyan said the industry now had the biggest database of this kind in the world.
He said the data would provide a solid benchmark as to where the pig industry is now and also give farmers information that can be directly compared with those from other farms.
Real Welfare assessments are mandatory for all producers that finish pigs under the Red Tractor Farm Assurance Pigs Standard and the Quality Meat Scotland (QMS) Pigs Assurance Scheme, bringing its coverage to around 95% of all pigs produced in the UK.