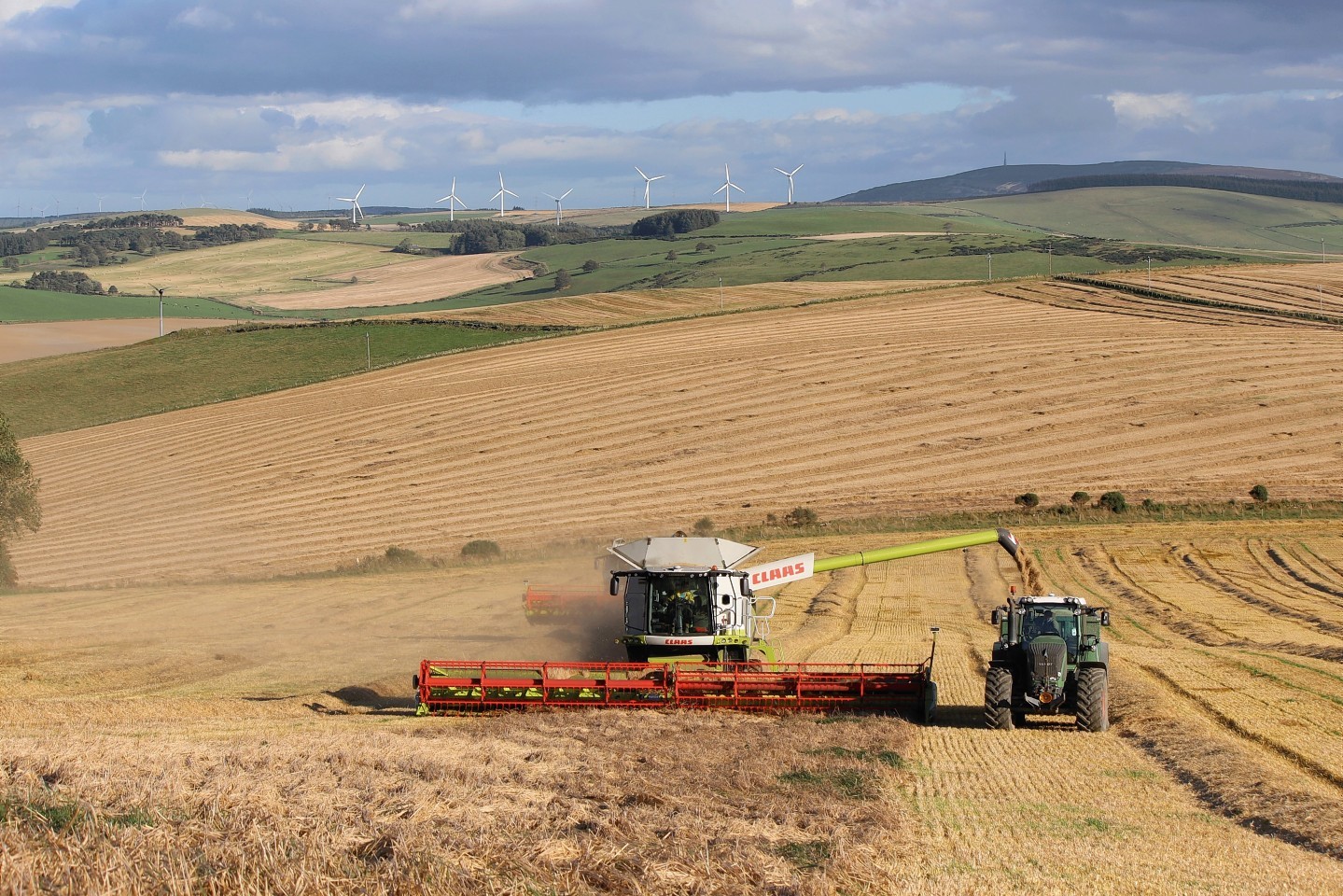 Britain's largest arable inputs and marketing firm has hailed a "very strong performance" despite a drop in turnover and pre-tax profits.
Frontier Agriculture, which operates across 46 sites in the UK including Newmachar and Crimond, reported turnover of £1.387billion for the year ended June 30, 2016. This is down from £1.444billion the year before.
The firm, which carries out marketing for north-east grain co-operative Aberdeen Grain, posted pre-tax profits of £32.54million in the year, which is down from £33.975million previously.
UK sales were down 10% to £1.162billion, from £1.297billion previously, while sales to the rest of the world were up 50% to £225.441million, from £147.293million before.
In accounts filed with Companies House, group chairman David Yiend said: "For the fourth year running record global wheat yields raised coarse grain inventories to over 30% of production – dampening commodity price volatility and weakening crop values. In the UK a relatively bearish Euro outlook exaggerated this affect causing feed wheat values to hover around £100 per tonne for much of the year – below the average cost of production."
He said the market for crop inputs experienced "significant volume and margin pressure" as a result of farmers looking to align their costs of production more closely with output prices. Grain exports were made difficult in the first half of the year due to the high value of Sterling, however this reversed in 2016 as concerns over Brexit grew.
"The combination of low market volatility, bearish prices and pressured crop gross margins made it a very tough trading environment for all farm gate businesses," added Mr Yiend. "Despite these challenges Frontier once again demonstrated its adaptability and resourcefulness delivering an operating profit of £33million – a very strong performance indeed."
He said recently acquired grain marketing partnerships with Aberdeen Grain, Camgrain and Woldgrain were developing strongly and had helped lift grain volumes to a record 5.8million tonnes.
Mr Yiend added that the group, which employs more than 980 people, had committed £6.2million to new capital expenditure in the year, towards "customer-facing assets in grain storage, seed processing, crop protection distribution, crop trials and smart IT software".
He said the acquisition of UK-based trace element business Brian Lewis Agriculture, now trading as Intracrop, would provide access to new markets.
"The company has proved once again that in spite of exceptional weather, market and commodity price cycliality it remains uniquely structured and resourced to deliver real value through strong collaborative partnerships with its farmers and with food, feed and biofuel industry customers," added Mr Yiend.
The accounts also revealed that the highest-paid director was awarded £758,000 in the year, up from £699,000 the year before.