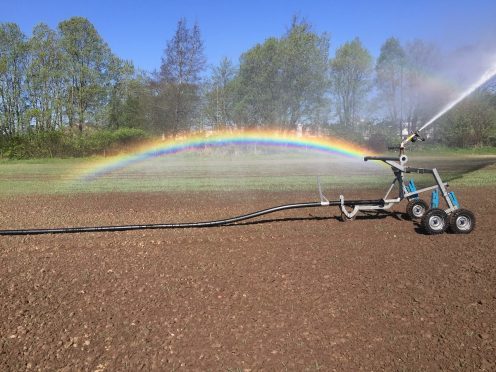 Arable farmers in central Scotland are taking unprecedented steps to save their crops after weeks of drought has left light soils parched.
With no significant rain forecast for another 10 days, some growers have resorted to using potato irrigation equipment to drench fields of spring barley which are failing to germinate. Other growers have been forced to re-sow their barley crops and start from scratch.
Now fears are growing that if the current situation continues it will result in compromised quality and yields at harvest time.
Peter Grewar who farms at Ardler, Blairgowrie said he had "cracked" earlier this week and brought out his irrigation equipment to help his spring barley germinate.
"A lot was sown into very dry beds and there hasn't been enough moisture to make it germinate. Irrigating spring barley for germination in Scotland is unheard of," he said.
Scottish Agronomy managing director, Andrew Gilchrist, said the worst affected farms were in Perthshire, parts of Angus and Fife, East Lothian and some of the Borders.
He said: "We're not just looking at potentially reduced yields, but reduced quality too. Impact depends on the type of soil you have, and if it's very light the crops have been parched and some farmers have re-sown their winter cereals. That's extremely rare."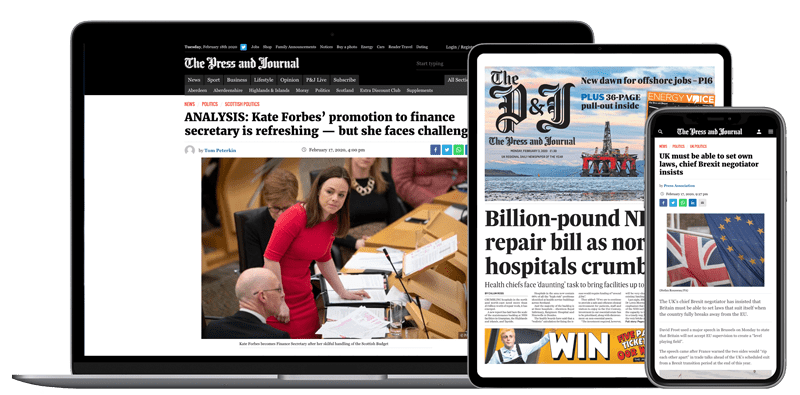 Help support quality local journalism … become a digital subscriber to The Press and Journal
For as little as £5.99 a month you can access all of our content, including Premium articles.
Subscribe