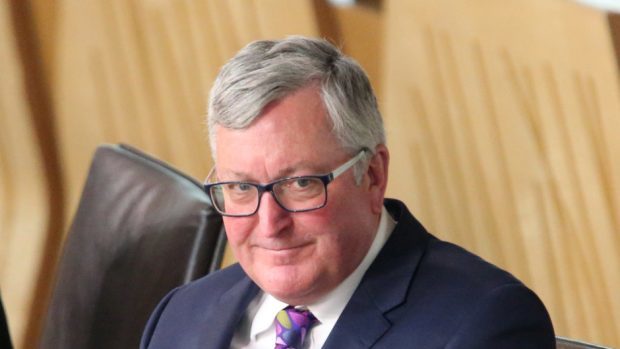 Rural Economy Secretary Fergus Ewing yesterday said the UK Government's failure to deliver Common Agricultural Policy (Cap) convergence uplift monies was costing Scottish hill farmers up to £14,000 each over a six-year period.
Convergence uplift is extra Cap monies totalling around £190million which were allocated to the UK from the EU to bring Scotland's per hectare subsidy support figure more in line with the European average. Scottish farm leaders have long disputed that the distribution of Cap monies within the UK is unfair and that Scotland was not given this money.
Mr Ewing said: "Despite repeated requests, there is no evidence the UK Government are taking action to deliver a fair share of the additional convergence funding to Scotland."
He said there was no level playing field between farmers north and south of the border.
"Farmers doing the same job in different parts of the UK, do not presently receive comparable levels of payments for their hard work. This money rightly belongs to Scottish farmers and should be returned to them immediately," added Mr Ewing.