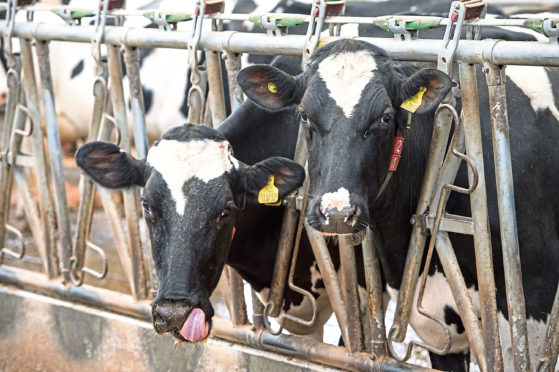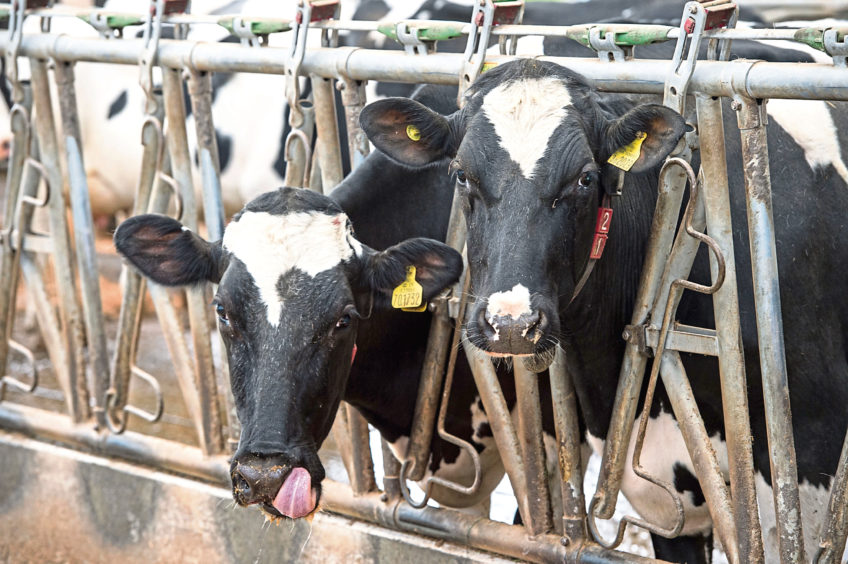 Dairy farmers supplying Muller will have their price cut at the start of October.
The dairy giant, which is the main milk buyer in the north and north-east, has announced plans to reduce its standard litre price by 1p to 25.75p a litre on October 1.
However, farmers who have opted to use the company's fixed price contract option will have their price maintained at 28p a litre.
Muller said the price cut was a result of record levels of production by farms at a time when demand for fresh milk and other dairy products was in decline.
Crunch talks over potential job losses at Aberdeen's Muller depot
It said this misalignment had resulted in the value of commodity cream dropping by 37% in a year.
"This is an extremely difficult period for the whole dairy supply chain in the UK and whilst this supply and demand imbalance persists, it appears likely that market values will remain depressed," said Muller's milk supply director, Rob Hutchison.
"Muller Direct dairy farmers who chose to hedge against volatile market conditions by using our fixed price option will be cushioned to a certain extent, but for the whole industry to move forward it must work more coherently and effectively together to align with the needs of customers and consumers."
NFU Scotland (NFUS) said the price cut was hugely disappointing.
The union's milk committee chairman, John Smith, said: "This announcement will come as a blow for the producers affected, especially at the back end of the year when traditionally production costs are set to rise.
"Muller cite record levels of milk production as being one of the main factors in the movement of farmgate price. This shows there has never been a greater need for better transparency and collaboration in the milk supply chain, from cow to consumer."
Staff left 'devastated' as Muller launches review into Aberdeen centre operations
"There is a worrying discrepancy between the highest and lowest-paid dairy farmer in Scotland."
He said NFUS would discuss the implications of the price cut at a meeting with key staff at Muller.
Jobs at risk
The pricing change comes after concerns around the potential loss of 50 jobs at the firm's Aberdeen distribution site in Altens.
Muller is proposing to relocate its operations to existing sites in central Scotland, which are closer to its customers' regional distribution centres.
Staff in Aberdeen are said to have been "devastated" by the announcement, made yesterday, while city leaders expressed anger at the plan and its potential impact.
The decision follows the closure of Muller's milk processing facilities in Aberdeen in 2016 – a move which resulted in many of its farmer suppliers in the region having to pay 1.75p per litre of milk produced to get it transported to the central belt for processing.